Marketing a paving company is by no means an easy task. Yet, worn-out traditional methods such as radio ads, and yellow page ads, or door-to-door paving pitches are far too common within the industry.
Sure, those might be attractive to some prospective clients. But, they won't get a steady flow of leads to walk through that door. Luckily, there's a better way to cast a wider net and reel in the exact audience you're looking for with the one-two punch of Facebook ads and Google Ads.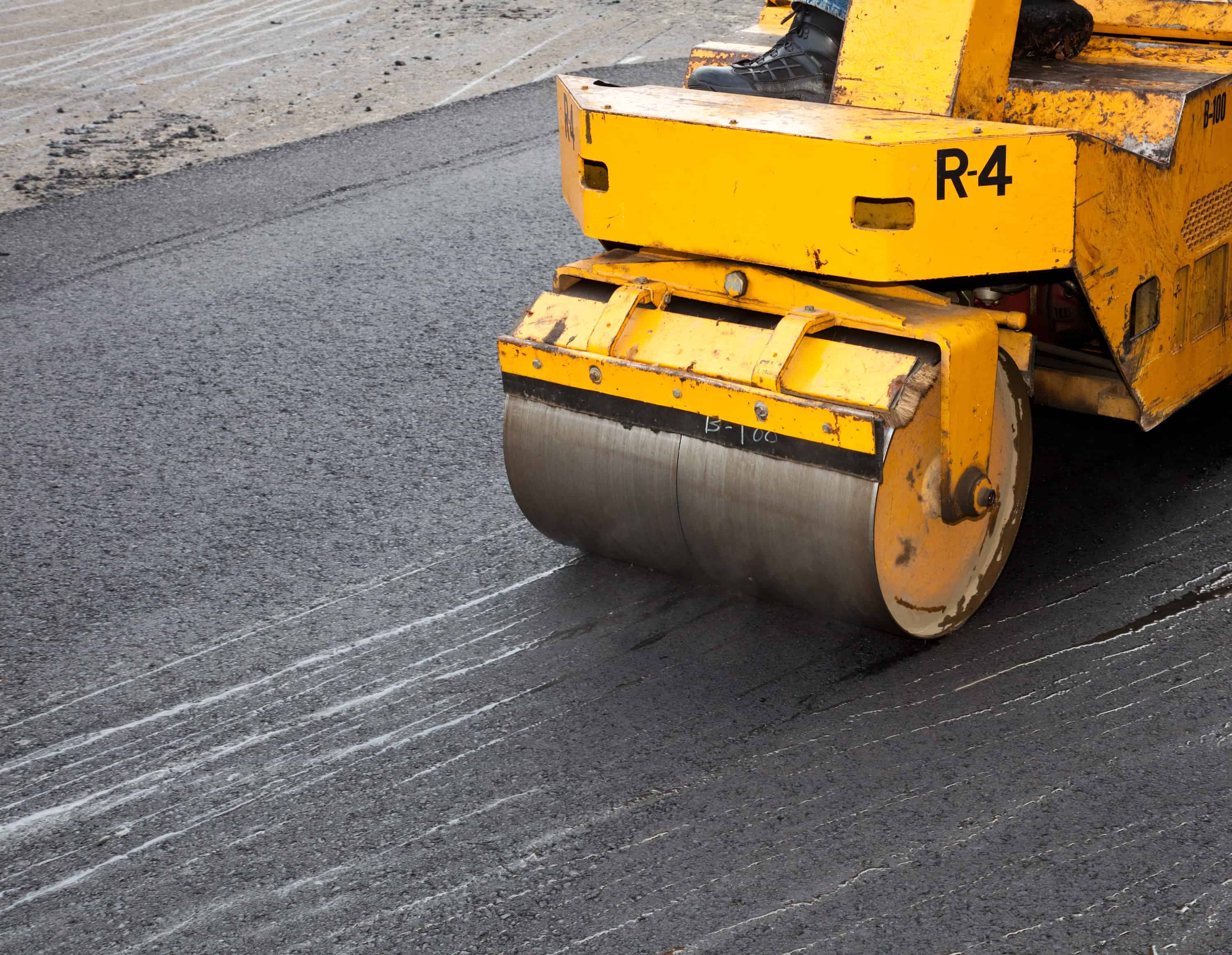 Many paving companies might overlook, however, the power that a paid Facebook and Google ad strategy can have on their company (if it's done right, of course). They could've tried them out once or twice before. But, it just didn't work out as they'd hoped—people calling in for paving or seal coating requests and hitting monthly revenue goals well before the 30 days are up. (Sounds pretty dreamy, right?)
'
If that's your client, you're in the right spot. Or, if they have yet to make an attempt at online advertising with Facebook and Google, we're glad you're here, too. That's because we've done all the hard work for you. Yes, you read that right!
We've developed a ready-made multichannel funnel that'll help you crush lead generation—all by using Facebook and Google ads to gain new paving/seal coating leads this week. You ready to get your hands on it?
Okay, let's get started on the basics…
Why Google and Facebook ads?
Let's start with Google…
Asphalt paving contractors can have a tough time bringing in new business. When someone needs asphalt paving work, he tends to simply call the first listing on Google and work his way through the list. To maximize your customer base, you need to find a way into that crucial top spot.
3 Reasons Asphalt Paving Contractors Should Have Google In Their Marketing Strategy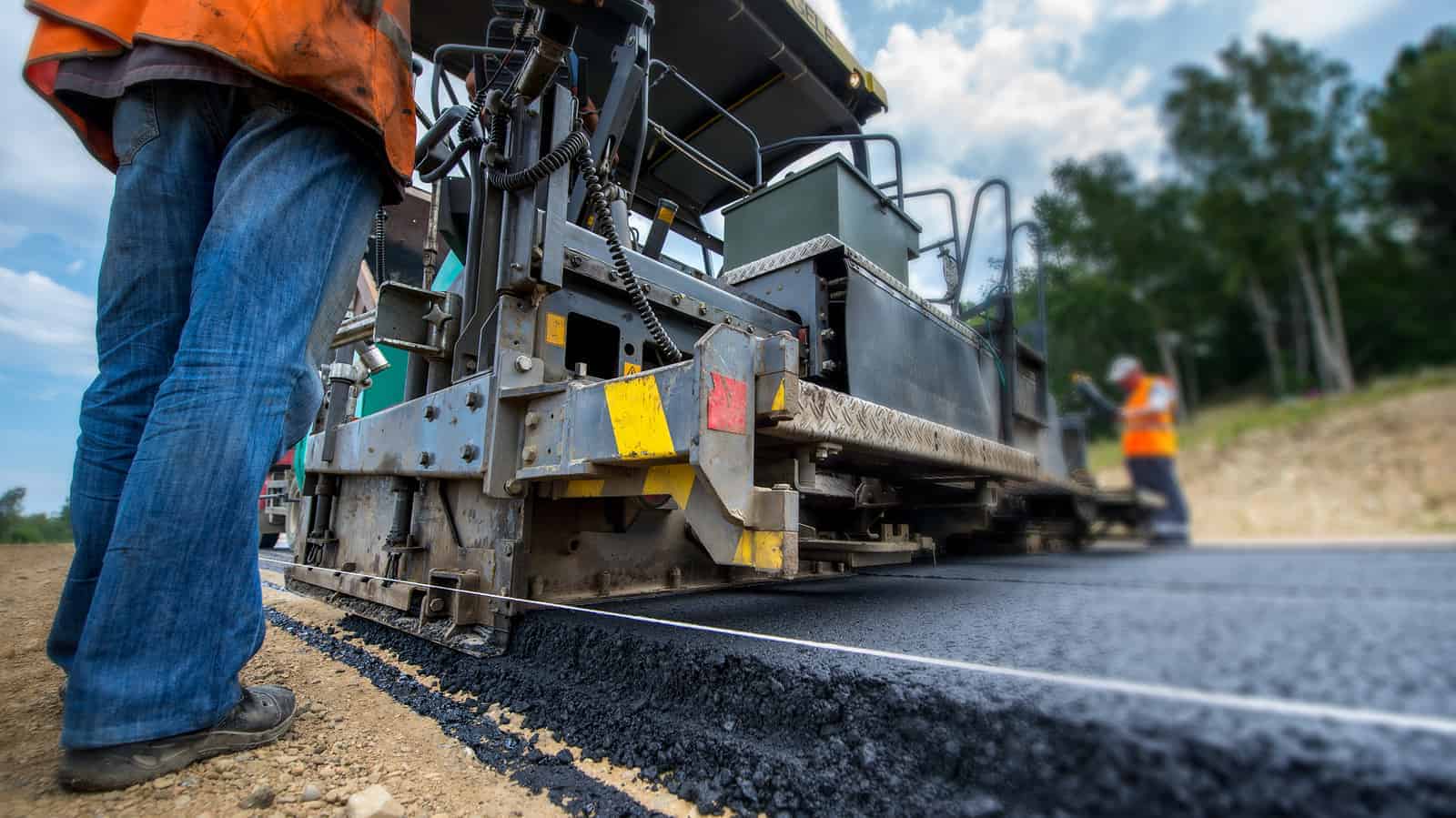 1. Google Replaced the Yellow Pages
At one time, it was a simple process to place an ad in the local phone book and wait for customers to call you. Today, however, a full 98% of people search for local businesses on their computers and from their smart phones, and Google has by far the largest market share. (Bing can work for paving companies too!)
2. The #1 Most Predictable Form of Traffic
While Yellow Pages ads are a thing of the past, advertising remains one of the largest expenditures for many businesses. If you can boost your traffic of people looking for paving contractors from Google, however, you will have an ongoing stream of the most qualified leads that you can convert to paying customers.
3. Fast Results
Asphalt contractors have a huge advantage on their side when it comes to Google. So Amy home owners and commercial clients are going to Google and searching for the service you provide.
From all the different paving clients we have had this form of advertising ALWAYS produces results quickly when done properly. You can be up and running on Google AdWords and getting 30+ leads a month from this advertising source alone.
(IMAGE)
Google AdWords is the single most popular CPC advertising system in the world. The AdWords platform enables businesses to create ads that appear on Google's search engine and other Google properties.
AdWords operates on a pay-per-click model, in which users bid on keywords and pay for each click on their advertisements.
Every time a search is initiated, Google digs into the pool of AdWords advertisers and chooses a set of winners to appear in the valuable ad space on its search results page.
The "winners" are chosen based on a combination of factors, including the quality and relevance of their keywords and ad campaigns, as well as the size of their keyword bids.
-Google Stats
-impressions
-clicks
-phone calls
-web form leads
-Screenshots
Ok, let's move over to Facebook…
Simply put, Facebook is one of the most targeted, cost-effective ways to promote your paving/seal coating company online. Why? Well, the popular social media platform recently reached 2 billion active users, meaning there's a good chance this is this place your current and prospective customers spend a LOT of time each and every day.
Not to mention, Facebook has access to a massive amount of data on those people—demographics (age, gender), geographic location, do they own a Home, behavior (purchase history, job role, media usage), interests (user activity, pages they like, etc.), and so much more.
You following what that means for you? Yup, you guessed it. You'll have the ability to reach the right people in your local neighborhood with your ads—those interested in your paving or seal coating services, while avoiding those who will scroll right past your offering faster than me getting a speeding ticket the time my old boss let me drive his Aston Martin. ;-).
(IMAGE – speeding ticket)
But, it's not just about reaching the right people. It's also about getting those people to click on your ad and call, email, or whatever it is you want (and need) them to do to transform into a profitable paving client for you.
How do you do that, you ask? With none other than a jaw-dropping offer (or JDO for short) in front of an effective funnel. So, let's walk through a few of the ways we use Facebook Ads to promote our local paving clients that pay us to market their businesses online.
These are the exact strategies you need to get those new customers knocking down your door to have you help them with your paving skills THIS WEEK.
An Advertorial Combined With A Jaw-Dropping Offer (JDO) For Asphalt Contracting Lead Generation
We're sharing all the secrets today to help you. One being, the secret "sauce" of your ad, the Advertorial Landing Page, and then the two-pronged jaw-dropping offers (JDO). After we have set them up with the Advertorial Lander which we will explain shortly, the Jaw Dropping Offer is that special something that'll make the Facebook user stop in their scrolling tracks and go all googly-eyed over your ad, compelling them to click.
The Advertorial Blog Post That Snags Leads Off of Facebook For Your Paving Company
First things first, let's take a look at the Advertorial Lander which works for our clients. In a nutshell, it's basically an informative article / blog post we put in front of our client's ideal paving customers that makes them aware of our .
They are home owners, within a 20 mile radius of the client, that make a certain amount of money a year (all of which we can target with Facebook ads).
(Show picture of targeting here)

We pay $5/day during the paving season to put that ad in front of our prospective audience. The right people who are interested in paving and want to avoid falling for a paving scam click on our article ad on Facebook to read it.
The article is informative, has good persuasive writing, and shares some good tips to look for and positions our client the paving company operator as a great choice in the eyes of the reader. There are also two subtle banner ads on the Advertorial landing page that link to the two Jaw Dropping Offers we use for this particular client. (Note these can vary from client to client. You may choose to use only one of these, both, or something completely different that fits the JDO criteria).
(Show screenshot of article and Banner ads).
Ok, once someone has visited the Advertorial Lander some readers will click right on the Banner ads right away while others won't immediately click. The ones that click right away now have the chance to take advantage of the Jaw Dropping Offer and become real leads for your paving company.
But that's just the start…
The ones that visit the Advertorial Lander but DON'T click over to the Jaw Dropping Offers we retarget with a Facebook ads driving to the Jaw Dropping Offer landing page.
Perhaps that has your wheels spinning about the exact offer you could serve up to your ideal audience, hold up for just one minute. There are a couple requirements that go along with creating your JDO.
• It needs to be a narrowly targeted, irresistible sales offer that compels your people to take immediate action.
• It also needs to be a product or service of perceived high value to offer for free (or at little cost).
So, let's start with the first requirement.
You need to determine who exactly it is you're wanting to target. Now, with an asphalt paving business, there are a few different audiences you can appeal to — home owners looking for paving, home owners looking for seal coating, and the commercial equivalents.
But, you must focus on one audience at a time and build an offer that's exclusive to them.
In this case, we'll focus on home owners looking for paving — specifically home owners, ages 30-65, within a 15 mile radius of our client's location, that make between $75,000 + in yearly income. For most of our clients that targeting on Facebook is ideal.
(IMAGE)
These homeowners, not renters, within this radius have the economic means to pay to get their driveway paved.
Now that we've pinpointed our ideal targets, let's move onto the second requirement: the offer. This is tough for a Paving contractor as you don't have a 'sexy' free or discounted offering like some of our business clients do but I will share a couple proven ideas that have generated good leads for our clients.
Idea #1: "The Bad Driveway Contest" $500 Makeover Offer. For a couple of our clients we have run a "Bad Driveway" contest where we offer a $500 Value touch up to one of the bad driveway contest submittals.
Here's how it works:
1. We run a targeted Facebook ad offer to homeowners that fit our ideal targeting AND to people who visited our Advertorial Landing page too.
2. The ad copy reads: "BAD DRIVEWAY CONTEST FROM _________________
WIN A DRIVEWAY MAKEOVER! (a $500 Value!) (Link to landing page here)
Let's face it, Mother Nature is hard on our driveways. If you have a bad driveway we want to see it!
To be entered to win simply follow these two steps:
1. Grab your phone, snap a photo of it and post it in the comments below
2. Go to this page (Link to landing page here)
and complete your entry so we can reach out to you if you win.
3. LEFT OFF HERE
Idea #2: The $100 Off Coupon With a FREE Quote – Now I admit this isn't my favorite. Its not reaaaally a Jaw Dropping Offer like we prefer BUT it has worked to generate some leads so I feel I need to share it with you.
The most compelling and feasible service you can offer to this type of clientele is a free 15-minute massage.
Ultimately, a chiropractor must offer this service or have a massage therapist on staff—which seems to be the norm these days—for it to work. This offer, however, is going to allow the practice to get leads through the door, build trust with them, and double the odds of them returning time and time again.
Easy enough? Let's keep rolling…
The Winning Funnel You Need
To catch those leads, you need to set up a simple four-part funnel, which includes:
• A well-targeted Facebook ad
• A landing page (aka opt-in page)
• A thank you page
• And, a simple follow-up email sequence and text message
Consider it a mini puzzle of sorts—without one part, you can't complete it with much success. Now, let's walk through each part of an effective chiropractic sales funnel to ensure you pass the process with flying colors.
The Facebook Ad
This is where you'll put that JDO on full display for your audience to see (and get excited about). Remember, it doesn't need to be lavish. And, you don't need to write a novel for the copy. You're ultimate goal is to just get those clicks = LEADS.
And, the most effective ad type to do just that is Consideration, with the ideal objective being Traffic. That means you're focused on sending people to a destination on or off of Facebook for lead generation.
(IMAGE)
Make sense? Great. Now that the ad objective is knocked out, next, let's move onto the meat and potatoes—targeting. This is where the segment we discussed earlier (CrossFit enthusiasts who are women, ages 22-45, etc.) comes into play.
To begin attracting leads in your neighborhood with your free 15-minute massage offering, you'll want to use the following targeting options:
• Your city +25 miles (in this case, we used our local town. But, you'll need to determine the radius based on where you live.)
• Women ages 22-45
• Purchases Fitness items (behavior)
• Interested in CrossFit, CrossFit Training, Deadlift, and Powerlifting (interests)
(IMAGE)
Obviously, there are a slew of additional targeting options you can throw into the mix once you have a steady flow of leads coming in. These four targeting options, however, are the strongest to get you up and running.
Once you have your targeting all set up, it's time to build your ad creative! Again, it doesn't need to be anything fancy.
It just needs to get them to take action and move onto the next step of the funnel. We're just asking them to provide their contact information to opt-in to your email list and receive the special offer (aka JDO). It's as simple as that.
\After that point is when you can reach back out to them to schedule appointments and offer other services.
(IMAGE)
There are a few components in the ad example above you can copy (yes, we're giving you permission!) to build a champion Facebook ad that brings you the leads you've been craving.
• The Ad Headline—super simple. States the offer clearly and who it's exclusive to.
• The Main Ad Copy—pinpoints who this ad is for by using lingo a CrossFit enthusiast is familiar with (WOD), while stating that the chiropractic practice can help (give us 15 minutes and we'll fix it).
• The Ad Image—features CrossFitters in action, making it easier for the audience to relate to the ad (we recommend looking to stock.adobe.com for royalty-free stock images).
• The Ad Description—again, states the offer clearly with a bit more information (who's giving the 15-minute massage), while using more lingo associated with this audience.
• The URL—is easy to read and is a custom domain. That's important as you want to be sure to avoid extension URLs (ex. .clickfunnels). They'll cost your ad more in the long run because they're ranked poorly Web of Trust.
• The Call-to-Action Button—by choosing Learn More, you're preparing the audience to get more information about the offer.
Once your audience clicks through the ad, they'll be redirected to an opt-in page. This page is solely designed to get their name, email, and cellphone number, in exchange for the offer.
The Landing Page (Opt-In)
While it's great and all if you have a website for the chiropractic practice to send the audience to, we recommend you set up a designated page for this offer using LeadKit. It's a fast and professional way to build out your funnel pages at a low cost ($20/month).
(IMAGE)
Check out the example above of a simple landing page you can mimic to collect leads with ease. And, let's discuss the three reasons as to why this works so well:
• The image and page text are consistent with the ad that led your target there. The image is essentially a woman stretching—something you'd see at a CrossFit gym. And, the page text simply reiterates the offer.
• The target is being asked to provide very minimal information—name, email address, and phone number. Thus, steering clear from overwhelming the user and causing them to click away from the page. All before they fill out the form and claim the offer.
• And, there's scarcity. This is very important. In this example, we're only offering this special to the first 10 appointments, getting the user to opt-in faster while pushing them into the office.
We've used this layout in dozens of different industries and it works perfectly every. single. time.
The Thank You Page
After the prospective patient enters their information on the landing page and clicks the "Get Your Free 15-Minute Session Now" button, they're added to your email list and redirected to a Thank You page.
You can probably tell, right off the bat, it's very similar to the opt-in page, with just a few changes.
(IMAGE)
• It starts off explaining that an email is coming their way soon with instructions on how to schedule their free massage session—encouraging them to call the office and state the code ("CrossFit") to redeem. The phone number on this page isn't just any standard number. It's actually a tracking number that forwards calls to the business in order to track the effectiveness of the campaign. You can set this up painlessly at CallRail.com.
• Most importantly, at the end, we throw in a bonus stack with some added scarcity. It's an additional freebie or special offer added to the original offer. But, it's only given to the prospective patient if they contact the office to redeem within the next 10 minutes. Who wouldn't want an extra 15 minutes added onto their massage time?!
And, that completes the first three parts of our four-part winning funnel. Lastly, and the most important part of this process, comes the follow up, helping seal the deal with leads who've opted-in.
The Follow-Up
(IMAGE)
We've said it before, and we'll say it again. The degree to which you follow-up with those who've opted-in to receive your offer can definitely make or break your campaign. You've got to remove any barriers that stand between them and actually going into the chiropractic office. And, make them feel more than just a number.
To help with that, you'll need to send a series of two emails, as well as an SMS text message. What's the reason for throwing a text message into the mix, you ask? It puts the tracking number in their hands, encouraging them to call right away—without hesitation.
As for the emails, the first email they should receive immediately needs to restate the same information from the Thank You page. Super simple.
And, the second email they should receive two days later needs to tell them the benefit of claiming the offer, while reminding them that it expires soon. (There's that scarcity element again!)
So, how the heck do you go about setting all this up? SendGrid is your trusted sidekick (or any other autoresponder tool you prefer), helping you get your follow-up emails up and running.
And, that'll wrap up the basic layout and flow of a chiropractic practice funnel using Facebook ads. And if you are looking for a Dental Funnel using Facebook Ads Check out this Post.  Now…
Give It A Go!
We've set you up for success, providing you with a ready-made four-part funnel to generate a steady flow of leads using Facebook ads. And, the best part? It'll work no matter what stage of business you're in.
Always remember, however, the key to crushing this whole process is follow-up, follow-up, and follow-up. When you make it a priority, and you're sincere and personable during the process, you'll avoid letting leads slip right through your fingers.
Just keep that momentum going! Because, once you seal the deal, the job isn't done. Relationship building is a process and new clients won't ever forget how you continue to make them feel.
Hooked on the information we shared here today? And, looking to stay ahead of any changes and curveballs Facebook will, without a doubt, throw your way? Join AdLab today. It's your unfair advantage to stay ahead of the game, while mastering ads for your current and future clients.
(CALL TO ACTION IMAGE)
Have questions or something to share on this topic? Drop us a comment below. And, be sure to share your results with us once you put this funnel to use!