How Inbound Service Leads Works
In order to truly understand how our team at Inbound Service Leads works to generate more leads for your business using our proven system, you first have to understand how shared lead services work. When you're able to understand both systems, you'll better understand exactly what makes our system different and why it is the best option out there for lead generation for home service companies.
What's A Shared Lead Service?
A shared lead service is a company that home service providers contract with to generate leads through their own website. The consumer goes online, completes a search for the services that you offer and ends up on the shared lead service's website. There, they complete a lead form outlining what they're looking to have completed at their home. 
The shared lead service then turns around and sends that lead to all of the contractors in the area that offer those services in the consumer's neighborhood. Oftentimes, this means that the same lead is being sent to 4-6 (or more) contractors who are each paying to receive the lead. 
Once the contractors have the lead, they each begin contacting the consumer to try to win the job. Often this leads to frustrations over playing "phone tag" and having to cut prices to win the job.
When all is said and done, the shared lead service made money off of each of those contractors and only one of them actually got money for the job. The leads that are received from these services typically have a 10-20% conversion rate, meaning more jobs are lost than won. It's not an ideal way to run your home services business.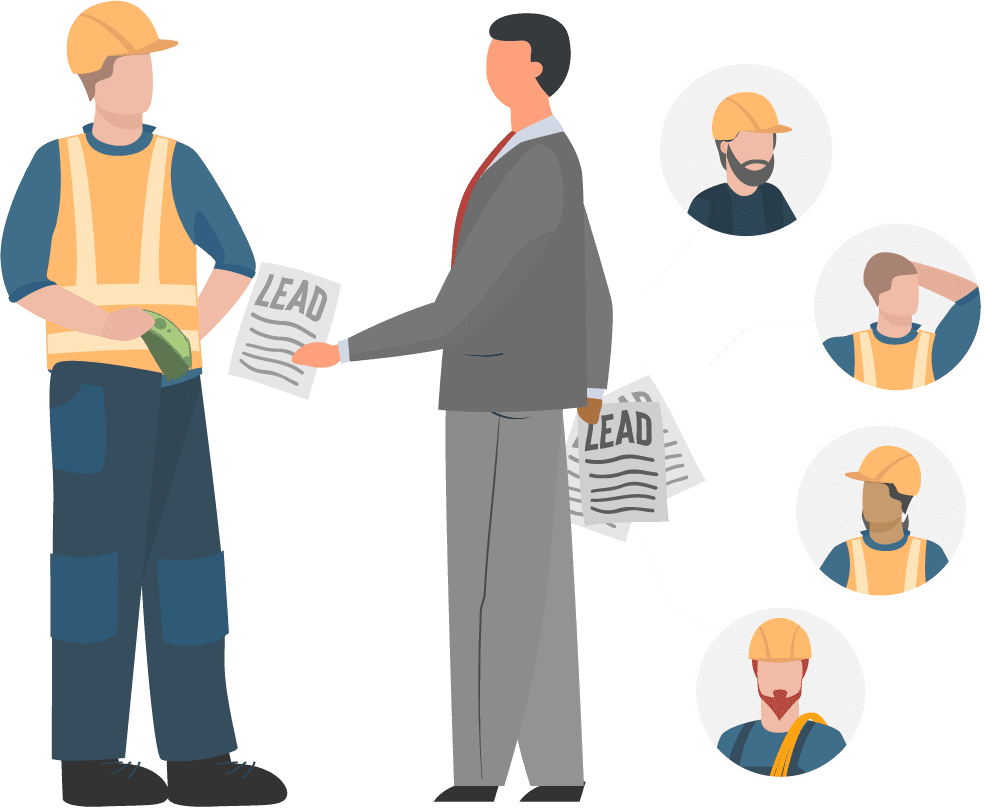 What's Wrong With The Shared Leads Model?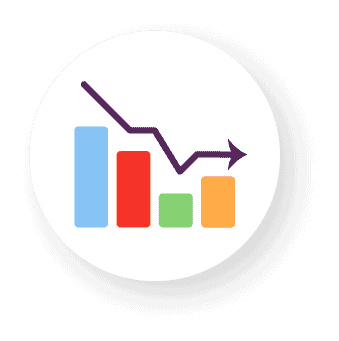 We've already covered what a shared lead service is, so you've likely drawn your own conclusions about why these services aren't right for your business. But, if you're still on the fence, let's talk a little bit more about why these shared lead services are actually hurting your growth and profitability. 
First off, the consumer has no idea who you are. If they're like most people, they likely won't even answer the phone when you call initially because they may think that the call is spam, leading to the start of your game of phone tag. It also means that they're not looking for you because they think that you're the best person for them to work with, they're looking for who will complete their job for the lowest price. 
Once you've received the lead and been charged, you have a very low chance of converting the lead, and if you don't convert it and win the job, those are wasted marketing dollars. Meaning that the valuable marketing dollars that you spent to get the lead were essentially wasted revenue. However, the shared lead service made a large profit with the lead, and are able to continue working to get more leads to make more revenue. So, their business continues to grow, even with the leads that you aren't able to convert to paying customers.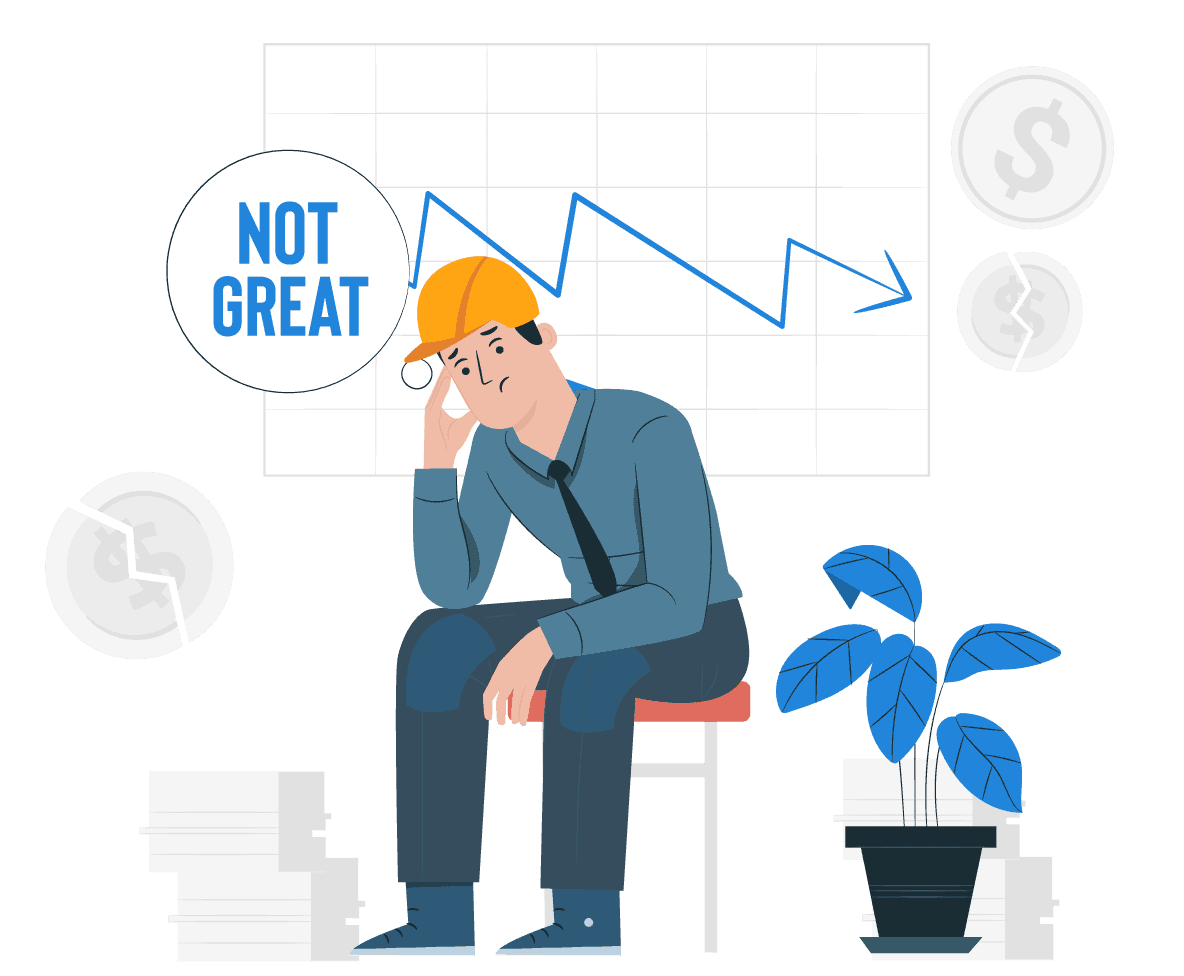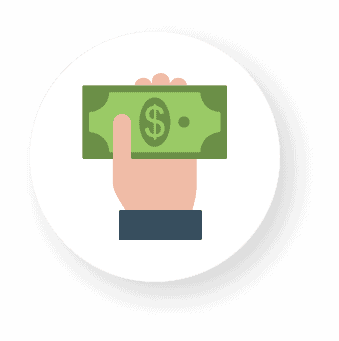 Above all else, when you stop paying for the shared lead service, the leads stop coming in. This is because those marketing dollars were being spent growing the shared lead service's business, not yours. Therefore you remain dependent on the service to generate leads for you.
If you're like many of our contractor clients, you're probably thinking "I've heard this before." And that's okay, we get it. You've probably heard from multiple agencies that they can get you results and you're just not sure. You're not the first one to think that. Here's a short video talking about our client Henry who felt the same way, and had previously worked with 5 general marketing agencies who weren't able to get him results because they didn't have experience in his field.
Why Do Companies Use Shared Lead Services?
To put it simply, they're easy and well-known. These shared lead services are often the first thing that contractors learn about when they're starting out, so they stick with them, because they do technically work to bring in leads. Because of their popularity, they're often the only system for generating leads that businesses know about and considering anything else seems too complicated. 
Also, these companies spend a lot of money on outreach with their large sales teams. The sales teams are very well trained, and incentivized, to get as many contractors to use their services as possible. This means that it's easy to say yes and believe all of the promises that they make. However, oftentimes, the results fall far short of what is promised.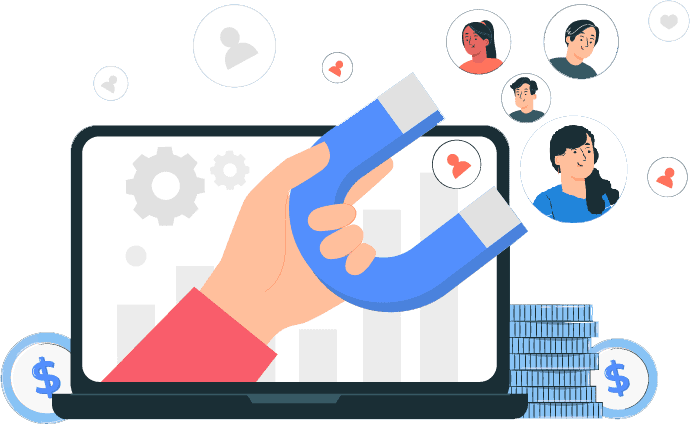 How The Exclusive Inbound Leads Model Works
The proven system that we have created for our Inbound Service Leads contractors works to grow your business and get your name out there. This means that your business is getting in front of your prospects at the exact moment that they're looking for the services you offer. 
We combine a variety of advertising services to create a multi-channel approach that drives traffic to a high-converting, direct response landing page that generates a 4-7x higher conversion rate than the shared leads model. 
All of the efforts that we do to get your business in front of your customers are tracked, so you know exactly where your leads are coming from and can see for yourself the success that our efforts will have for your business.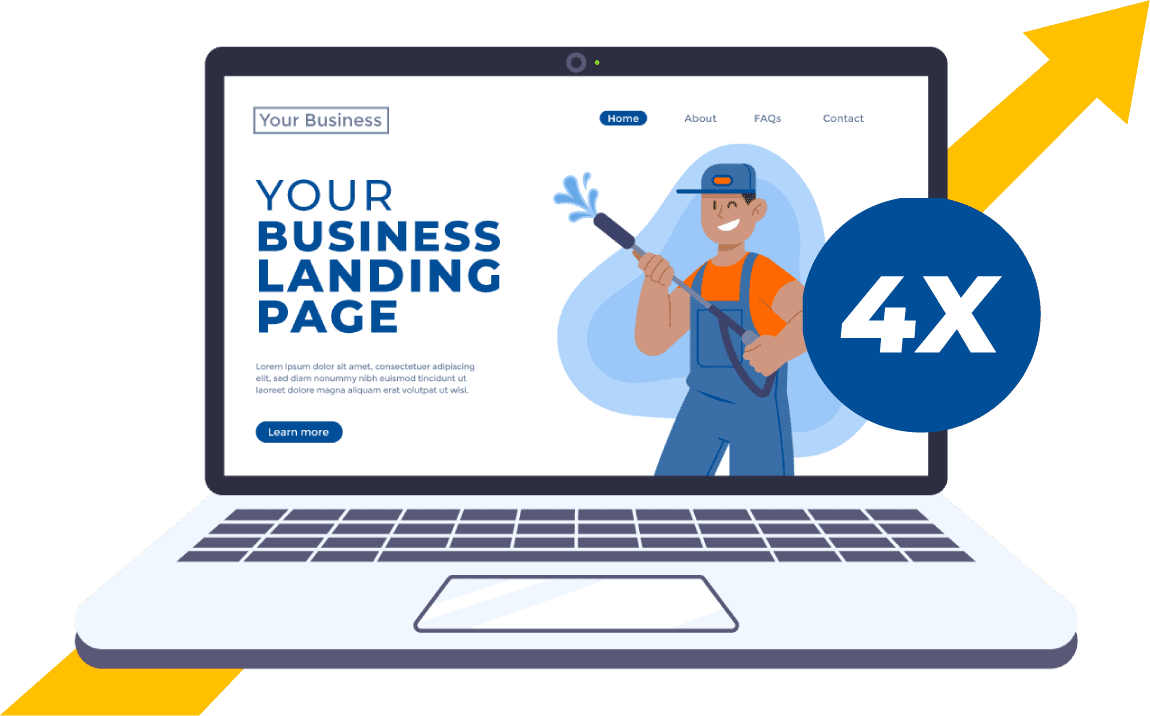 Interested in learning more about how shared lead systems work and some secrets that they, and your biggest competitors, don't want you to know? Set aside some time to watch our video series that dives deeper into the truth behind shared lead services and some tips and tricks to help your campaigns perform better.
What Makes Inbound Service Leads Better?
With the Inbound Service Leads system, your money is being spent growing your business, increasing your profitability, and getting your business name to the top of search results. When the prospect calls for a lead, they're calling your business directly, meaning that they already know who you are and are more likely to convert to paying customers. 
When it's your business that's landing on multiple spots on the first page of Google, you're increasing your brand strength and you'll outshine your competition online. 
When your business is successful, you can choose the jobs that you take on. Giving you more control over your business.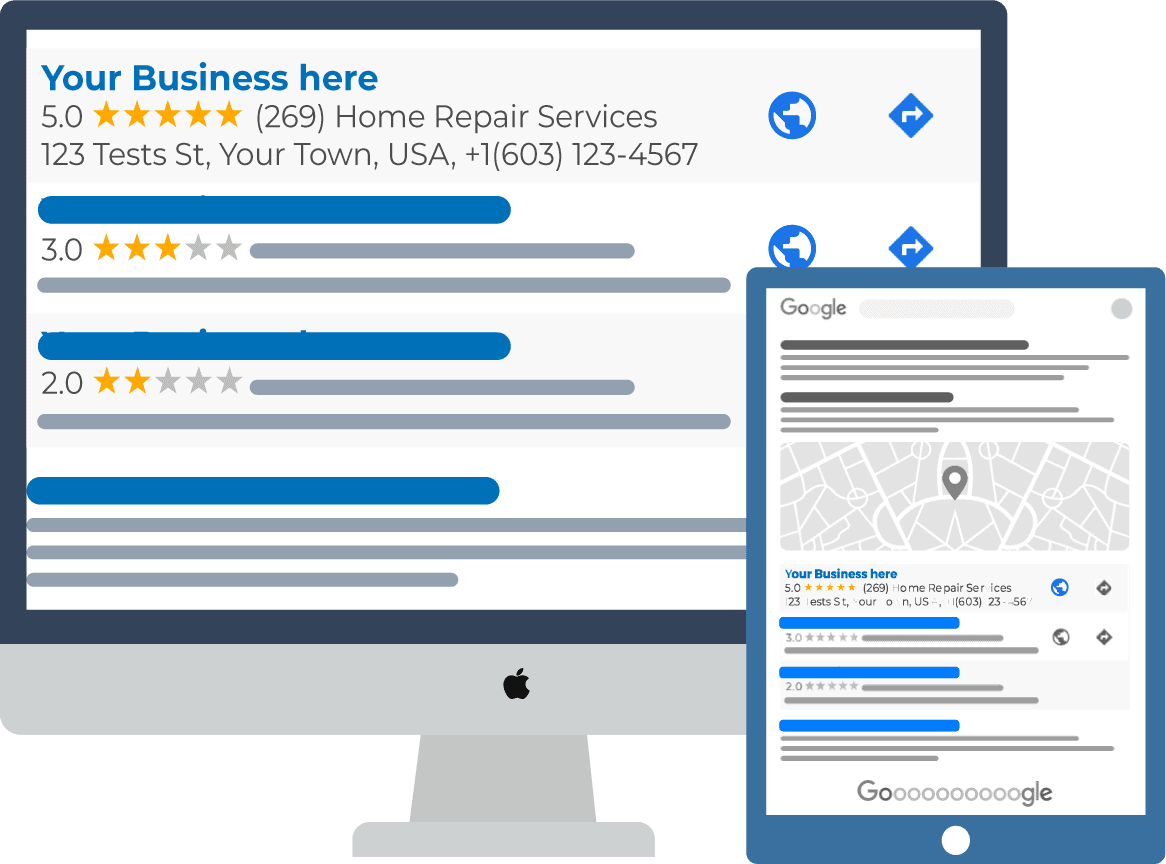 What We See With New Clients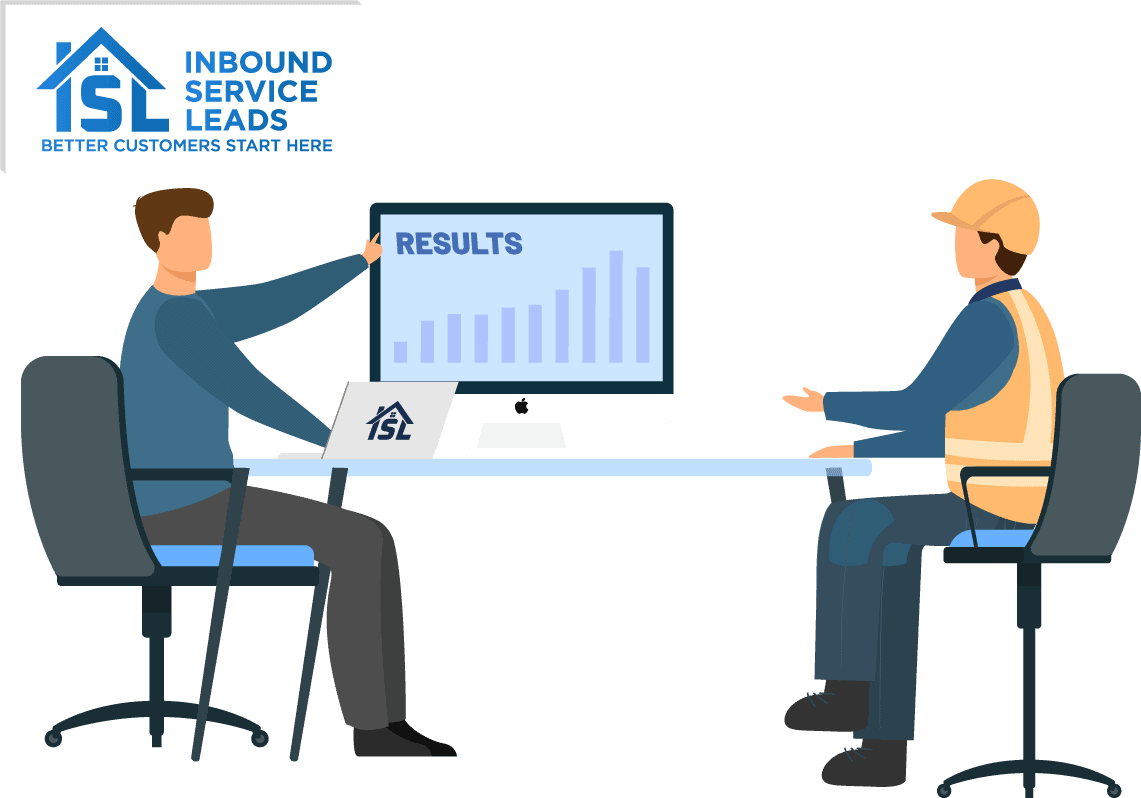 After working with home service contractors for over 9 years, we've heard it all, including all of the things that they've seen improve since implementing our proven system. From more high-quality leads, to higher conversion rates, our contractors see results, and many see them within the first 30 days. 
Because of the increase in leads and the better control over which types of jobs you take, our contractors often tell us that we've lowered their stress levels dramatically, and have finally allowed them to operate from a position of strength. Many of our best contractors have grown their businesses by 4-6x while continuing to use our proven models.
Ready to get more with your marketing dollars and stop throwing money to build someone else's company? Book a time to chat with a member of our team today. This free call will give you the time to learn more about our system and more about how it can help you come out ahead of your competitors.
What Some Of Our Clients Are Saying
Kyle and his team did a wonderful job listening to our needs, redesigning our website, and helping with our web presence. He's also done an amazing job answering questions and is very responsive when we need something. He's a real guy, down to earth, and is always looking out for the best interest of others; clients or not. Highly recommend NH Strategic Marketing!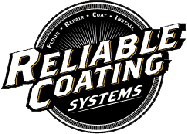 Professional! The five stars you see say it all! I'm usually not lucky, I went with my gut feeling on this one and it paid off! Kyle and his team are nothing less than professional. The presentations, quick responses and answering all my questions, pertaining to my company needs, left my mind at ease every time. Above and beyond with everything they promised. Looking forward to a long professional relationship. To the entire team, thank you!
Kyle set my company to receive leads from potential customers searching on Google for a business like ours. We are very happy with the results. I recommend NHSM to any business that wants to grow.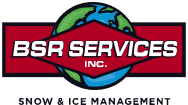 Kyle and his team at NH Strategic Marketing are experts in regards to helping businesses to increase/improve their online presence (and getting the phone to ring). I would recommend them without hesitation!!!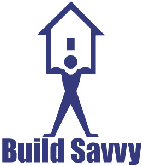 Kyle, Steve, Betsy are great, I'm very happy so far with their company, responsiveness, and most of all the quality of their products and services.
I will recommend to anyone that will like to have a company that knows and cares about what they do.

This is our second website with NH Strategic Marketing and we are really pleased with it. The entire team is highly professional, responds quickly to communication, and is happy to explain the process and answer all questions. They are a pleasure to work with and we strongly recommend them for all of your marketing services!
National Granite Flooring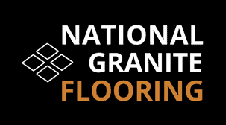 Time to start generating exclusive inbound leads for your business.
You're ready. We're waiting.