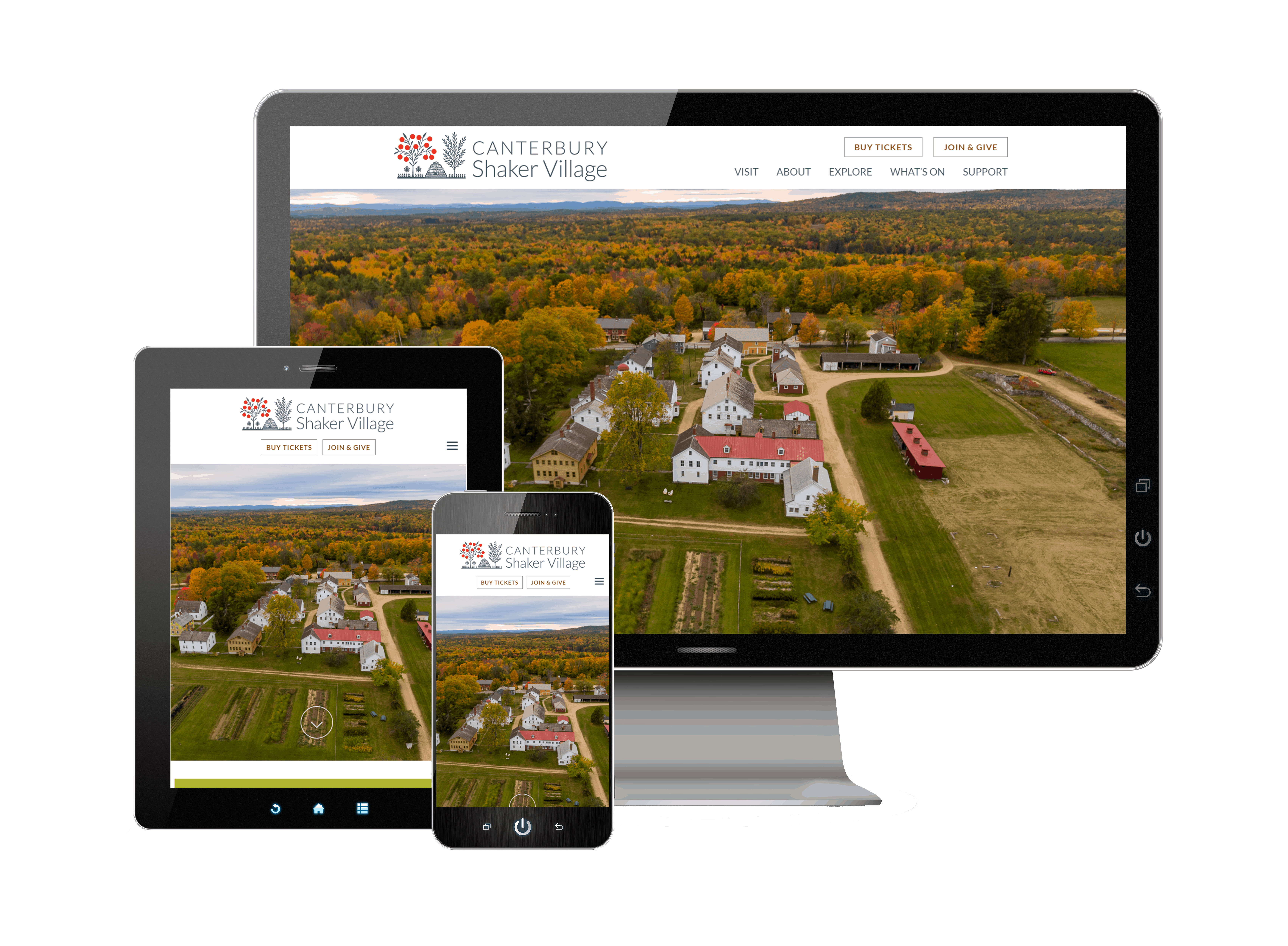 Canterbury Shaker Village Website Redesign
The Canterbury Shaker Village is a historic tourist destination and museum in Canterbury, NH. It is an authentic Shaker community site where you can learn about the amazing Shakers and how they lived.  The Canterbury Shaker Village was declared a National Historic Landmark in 1993 and it is a historic New Hampshire treasure.
We were approached by the Canterbury Shaker Village team to assist them with creating a more enjoyable user experience for their website visitors; to provide a more mobile friendly experience; and to maintain and improve their organic rankings. Being that this was a well established site, with a lot of positive rankings, we wanted to make sure their current search engine placements weren't affected in any way (and to set them up for improved positioning in the near future).
We collaborated with one of Canterbury Shaker Village's designers, Pat from Pat Scully Design, who created a fresh new vibe for this site. Although the site uses a simple and streamlined design, there's actually a lot going on under the hood. Almost each page had to be custom built to accommodate our client's vision and functionality to improve the end user experience. Our team worked around the clock to carefully map out each page to bring Pat's vision to life.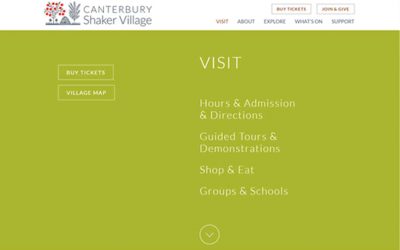 New And Improved Functionality
When we started this project, the old site had numerous broken pages, wasn't mobile responsive, and was difficult for potential visitors to navigate.  With a custom-built design we helped them bring the website back to life and make a great user experience for the growing number of mobile visitors on the site.
Online Ticketing, and Sponsorships With WooCommerce
An important set of features the Canterbury Shaker Village team needed to have added to the site included online ticketing options, ways for the community to donate to support them, online memberships and more.
We used WooCommerce for the online shopping experience and connected it to their payment processor.  Now the Canterbury Shaker Village team can use email marketing to drive their subscribers to online store to drive new memberships and support their mission.


What We Loved About This Project
–  Custom content views: The Canterbury Shaker Village team wanted to be able to regularly update various areas of the site without having to leverage a technical team, so we created custom content views to allow their team to make one update in the back office that gets replicated to all key pages. 
–   Timeframe: The team was looking to get the site live quickly – to capitalize on upcoming events, and reopening after recent events. Our team worked around the clock to provide a rapid turnaround to help them hit their time table.
–  One To One Training: On a live, interactive zoom meeting, we walked the Canterbury team through the back office of their new site and trained everyone how to use their new, more powerful, website. 
–   Scalability, and designed for business growth: Every website we work with a client on is designed to do one thing – and to do it very well: Grow their business. shakers.org was no exception. We built the site to be conversion friendly, to allow for build out of their online store in the future, and to build a great 'visit our website, and then visit our grounds' experience. We are glad to have been a part of helping to bring more awareness to this historic NH treasure.
Another Happy Website Redesign Client
"We are simply delighted with the website.  Thank you very much for sticking with us through our specific designs."
– Leslie Nolan
Executive Director, Canterbury Shaker Village
–  Is it old, outdated, or in need of a refresh?
–  Does it generate the volume of leads you want it to? 
–  Does it generate leads for you at all?
–  Does it actually help you market and grow your business or does it just sitting there statically?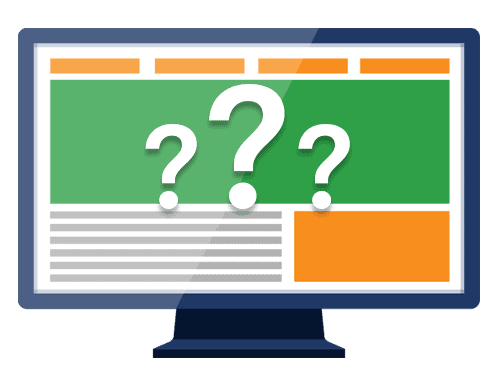 What are you looking to achieve?
Like we said, we love working with small business like YOU.
Our team of online marketing ninjas are experts in their industries and have years of "under the hood" experience so that your business can function as well as look pretty. We are here for you and we've got your back! We've been serving small businesses all over the country since 2012 and now we can't wait to work with you.