NH Strategic Marketing, LLC 130  N  Main  St Fl 2 Concord, NH 03301
YOU RUN A SMALL BUSINESS. WE HELP YOU GET FOUND.
Helping Local Businesses With Their Online Marketing Since 2012
Actually, we are one – and that's why we understand the importance of results driven decisions when it comes to investing in your business. Everything we do for our clients is based on the outcomes – not the effort. You may be wondering how we're different from other local digital marketing agencies? Well, they say a picture is worth a thousand words, so let's try this: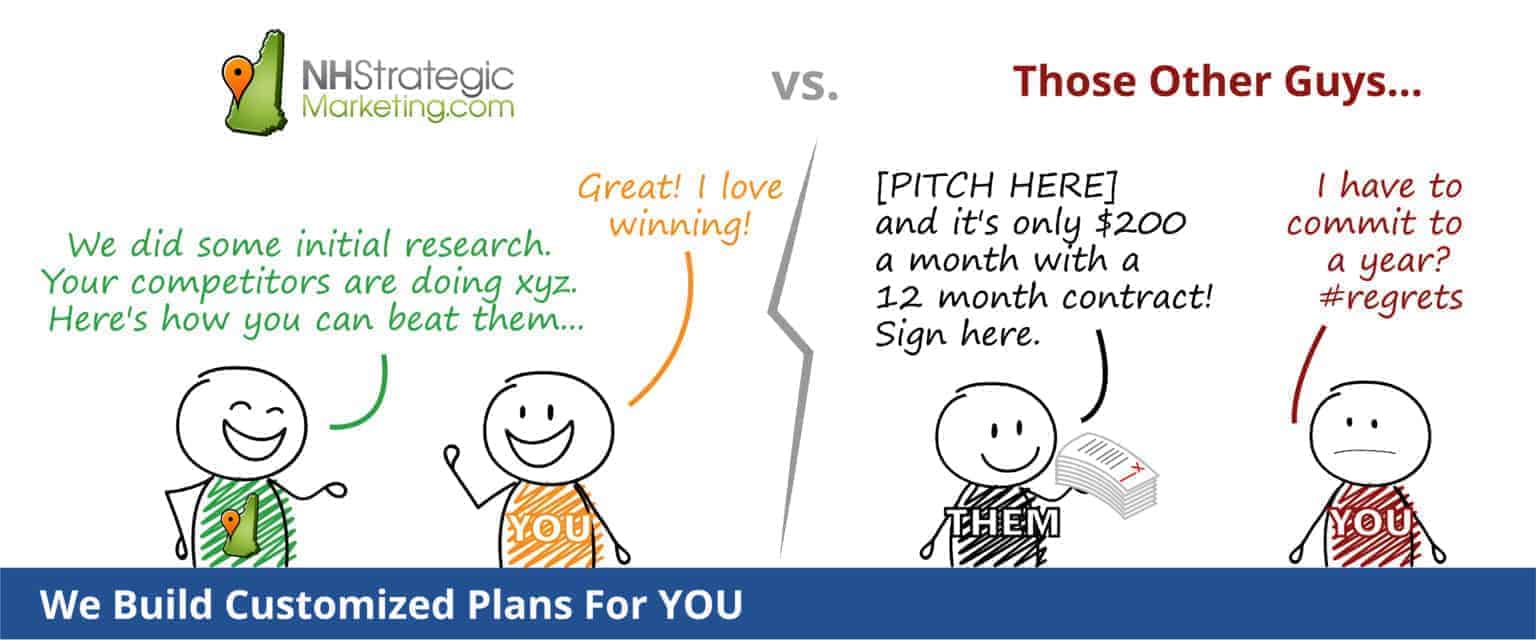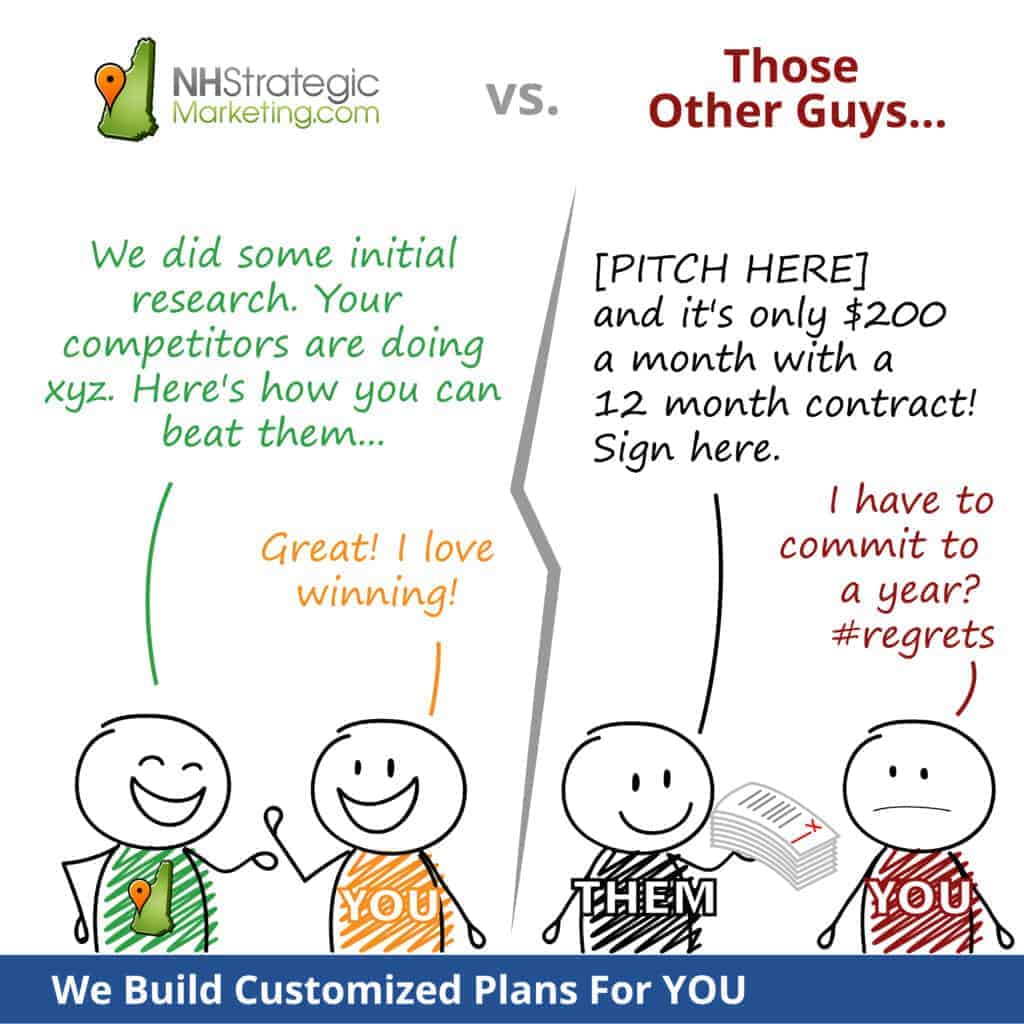 This is how we operate in our own business, and it's how we operate for our clients.
The internet should be your largest, most consistent source of new customers. If it's not - we should talk...
Our team of digital marketing experts has a proven process for evaluating, and improving the results small businesses get from the Internet. It starts with making sure you have solid foundation (your business website), and then branches out to evaluating local listings, online reputation, paid and organic traffic opportunities, and social media. When it comes to winning online, these all play a part.
High Performance (And Affordable), Websites For Small Businesses
Running your own business is hard work – we get it. It can be difficult to think about your website when you have a million other things competing for your attention – but…
Your website is what the 'outside world' (your prospects and customers), will use to determine the quality of your business, products and services – so isn't it actually the most important thing to focus on?
We work with small business owners literally every single day on building and improving their website design – and if there's one thing we're known for – it's our "Make it easy for the client" approach to website design and build out!
Our customers love that our typical site build outs take only 7-10 business days, and requires less than 2 hours of their time (from start to finish). Yeah, when we say "Hassle Free Web Design Since 2012" – we really mean it.
And our approach is focused on building websites that drive results for your small business. We bake in all the things that those DIY solutions simply can't. Do we build beautiful websites? Absolutely. But there's a difference between having just a beautiful website, and having a beautiful website that can help you predictably grow your business.
Focusing only on the design elements of a website is like having a shiny new car you want to show off to your friends, but when you lift up the hood, there's no engine. Cue scary music and lightning effects. 
When it comes to website projects, we're a digital marketing agency – so think differently than a typical website agency. Here's what we mean: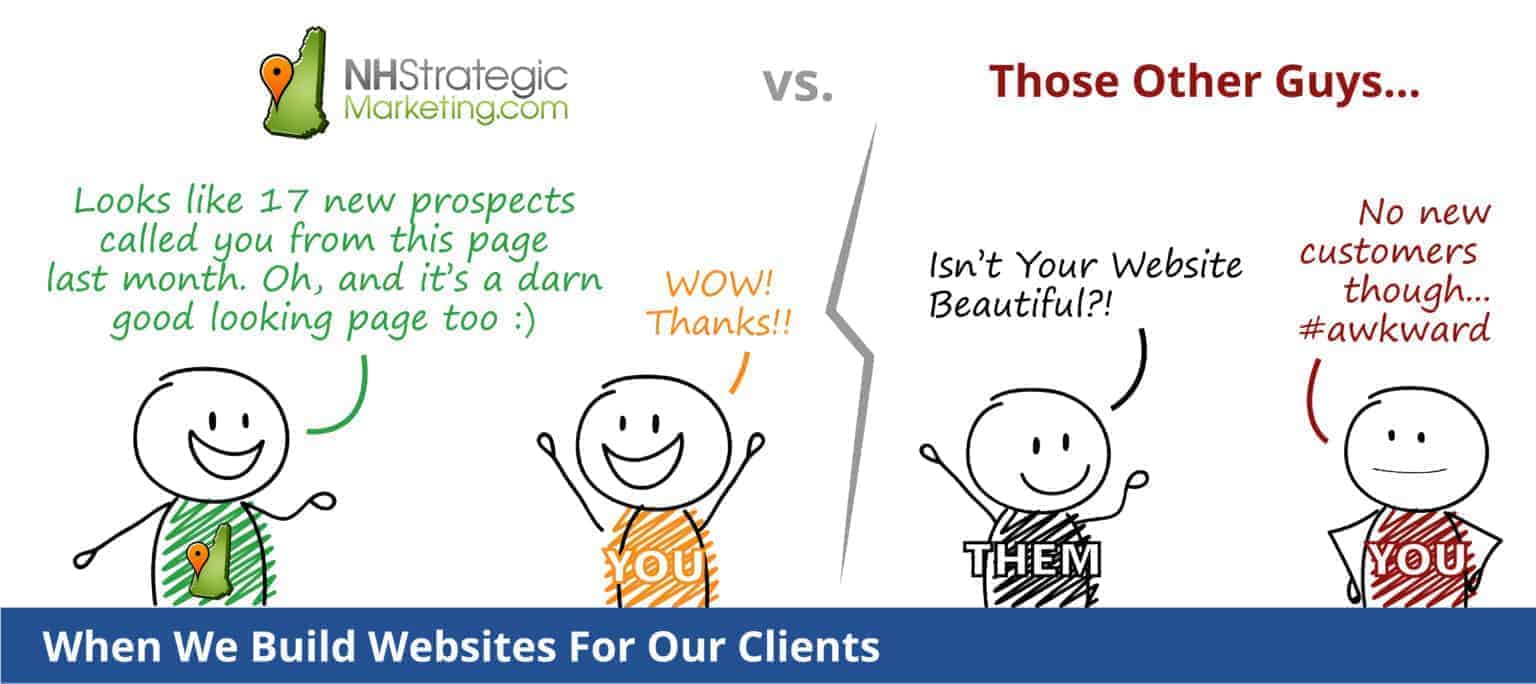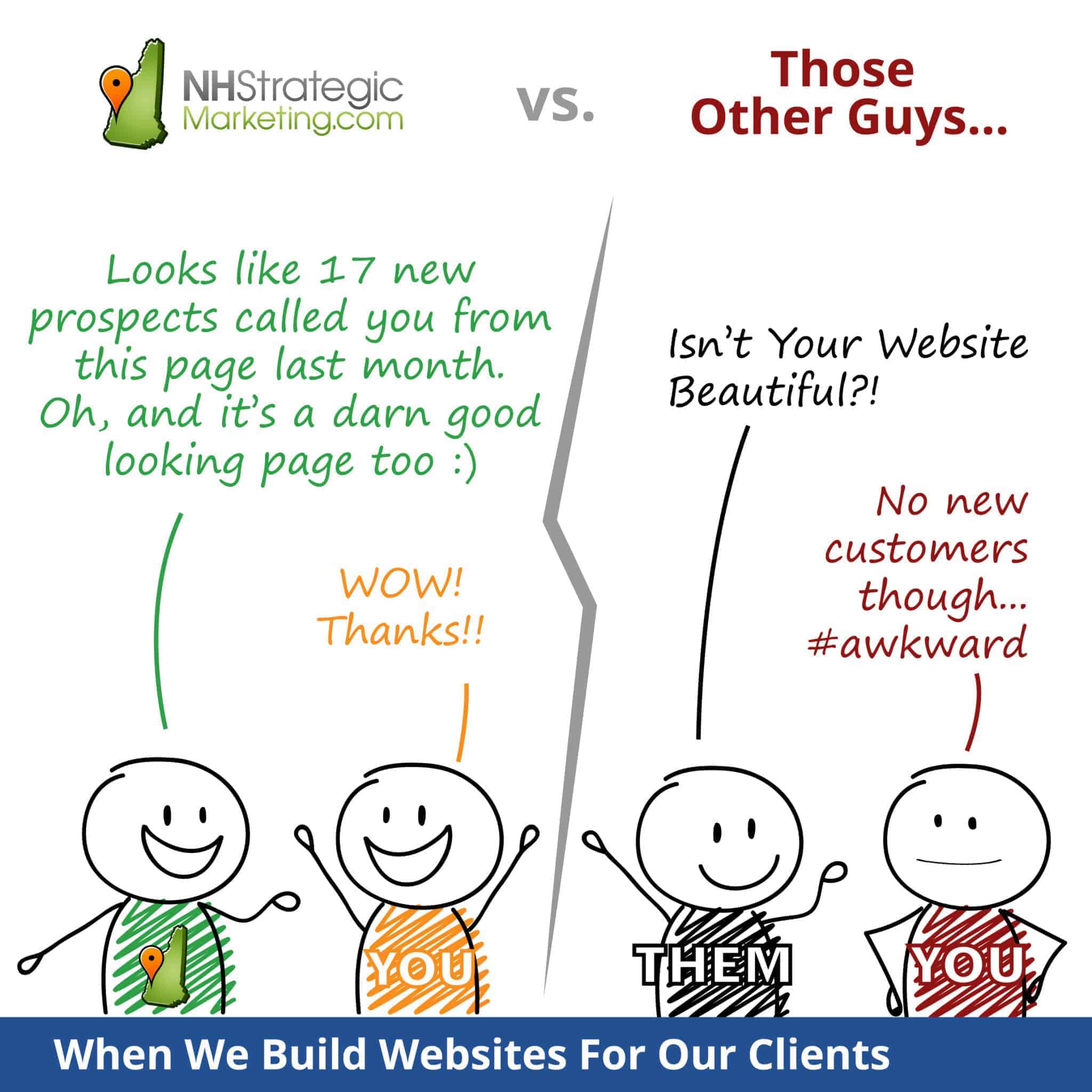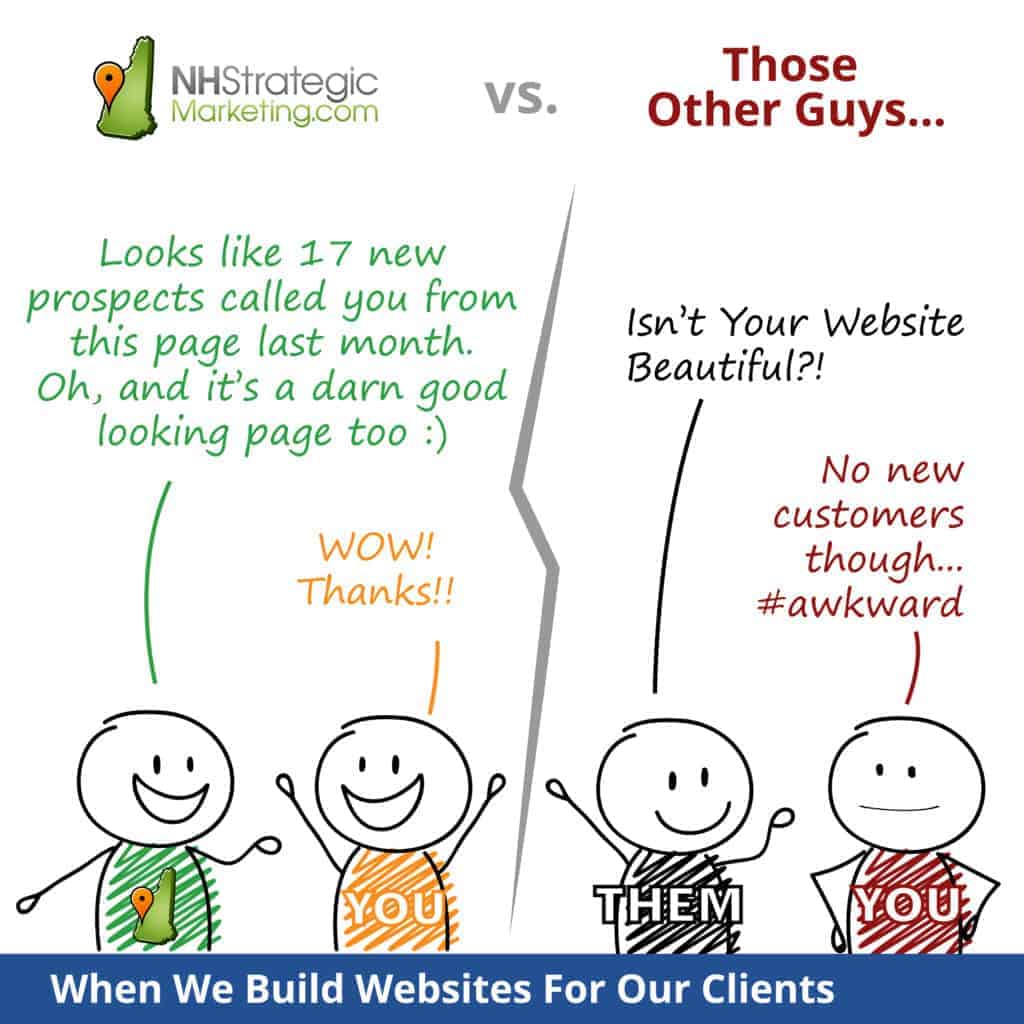 We have years of "under the hood" experience to turn your website into a functioning, powerful sales tool for you. Fast, affordably, and hassle-free. Don't you want the digital marketing experts on your side? We'll make it as easy as pie.
Your Traffic Matters - Because Your Business Deserves To Be Found
Afterall, your customers need you! *virtual hug*
Our unique process will make sure you're in front of your ideal customers at the right time, in the right place.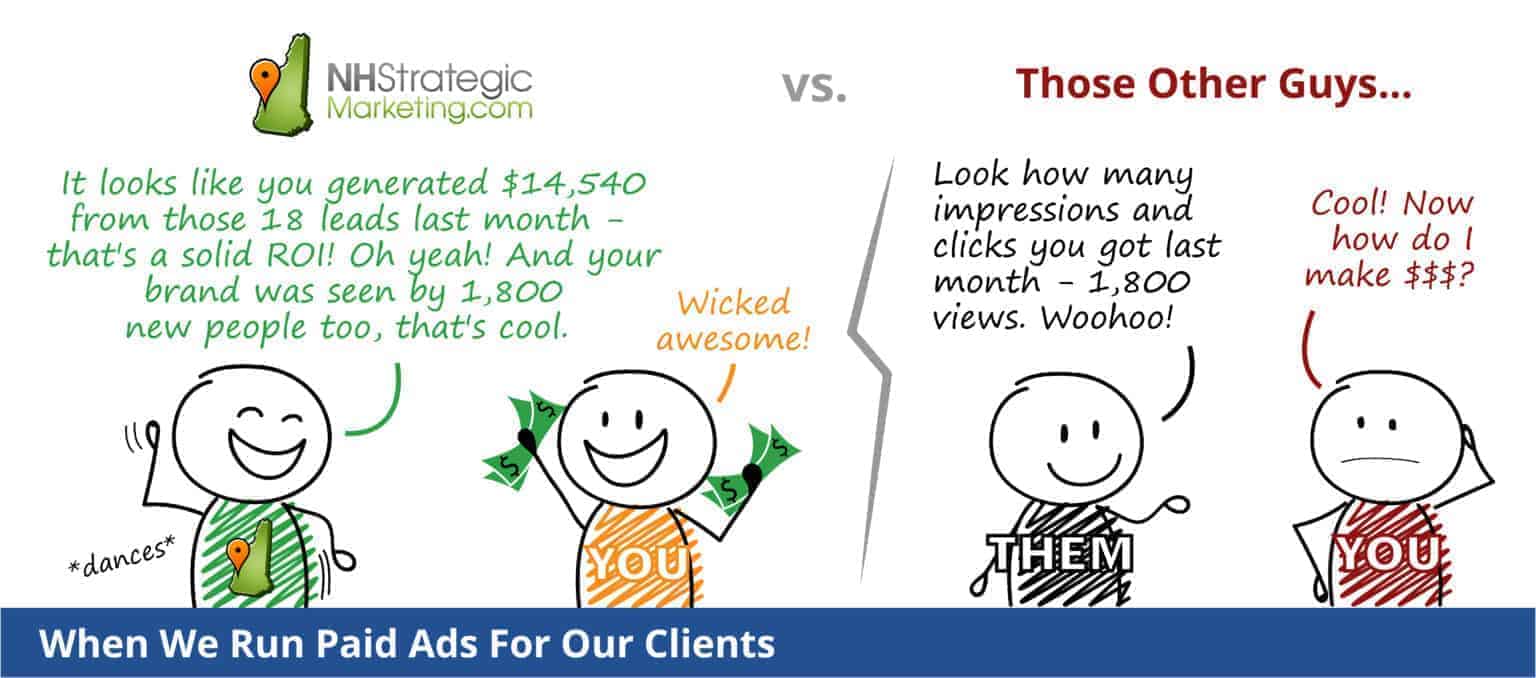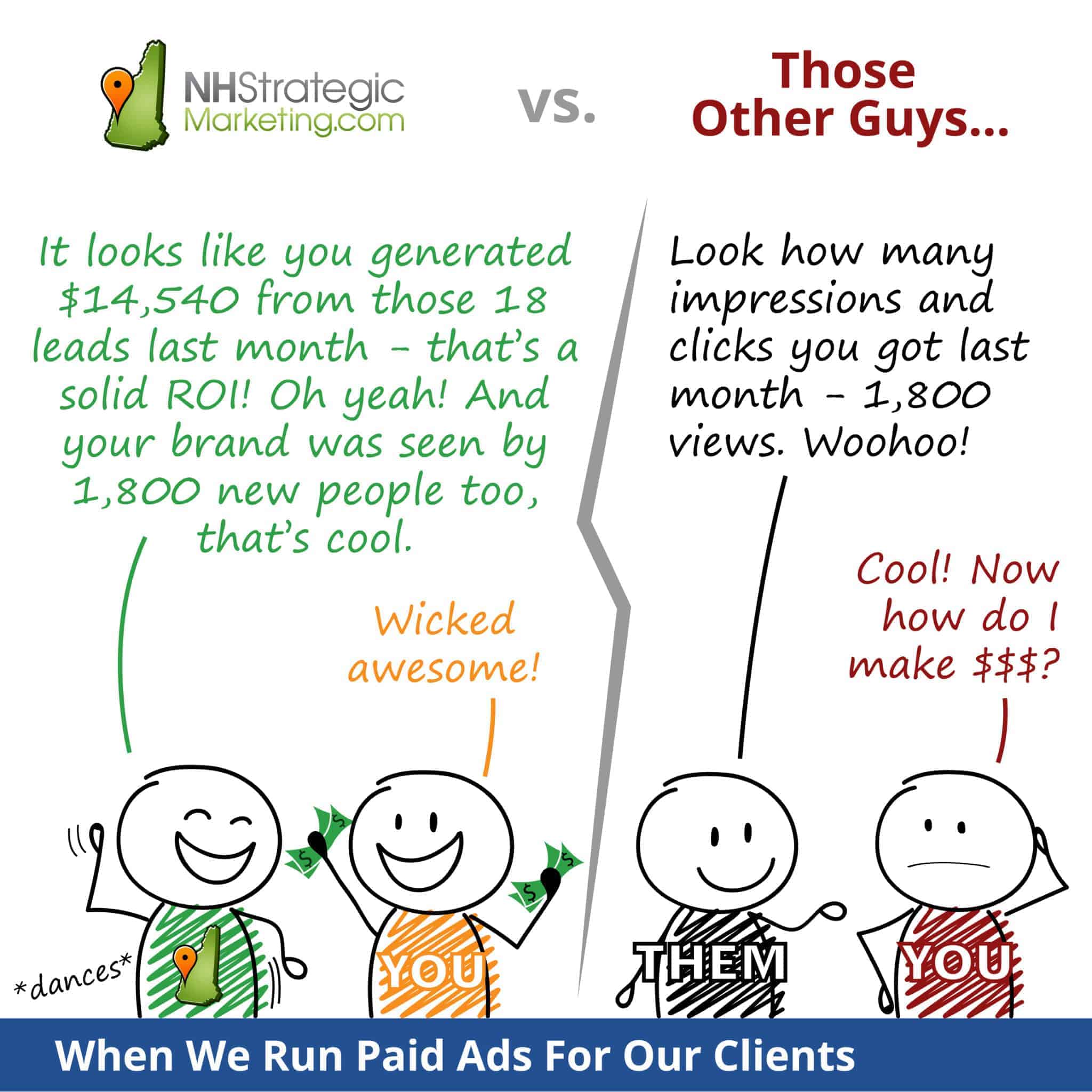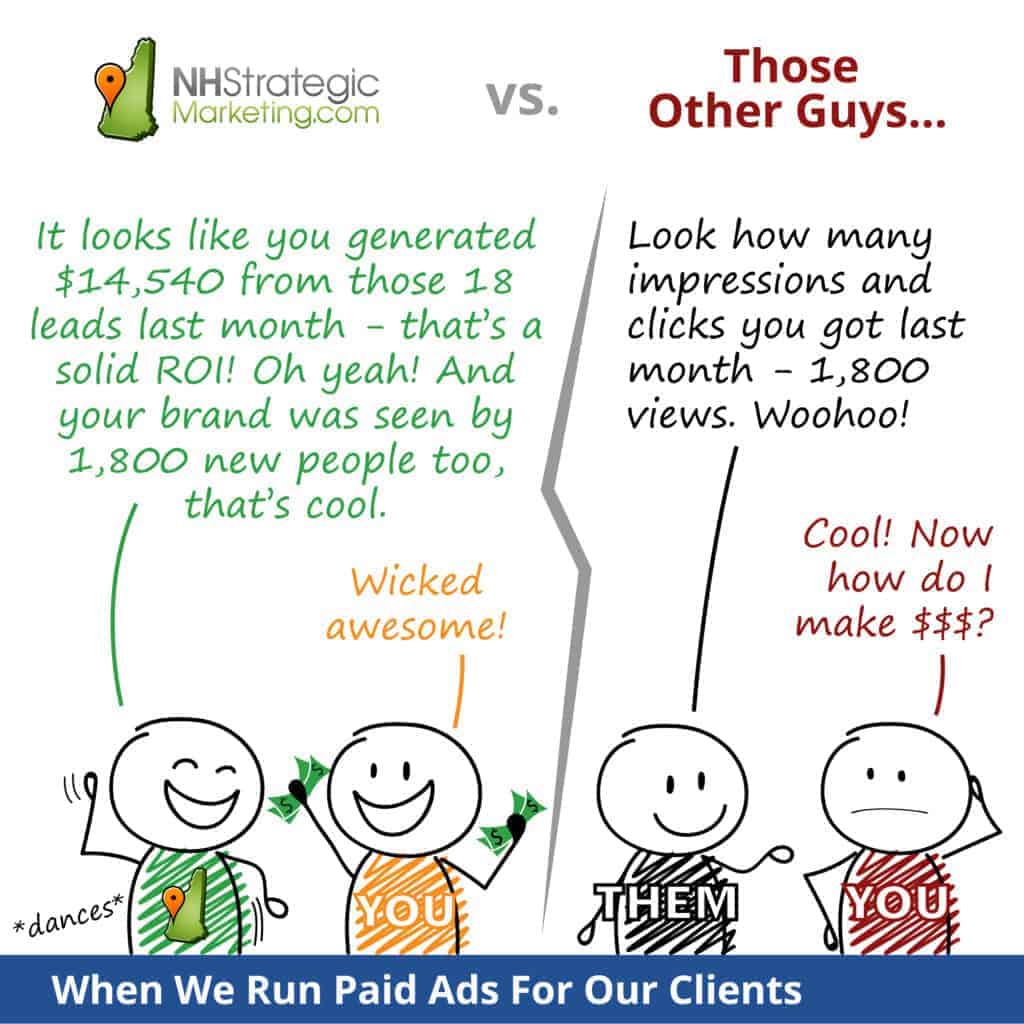 Supercharge How You Show Up Online With Bolt-On Services
And separate yourself from the competition *wink*
Join Our VIP Marketing Minute Family!
Not that we should have to bribe our family members, but did we mention it's FREE?
Subscribe to receive exclusive content and notifications.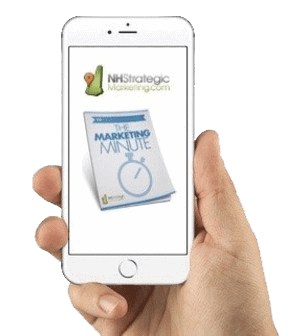 Join Our VIP Marketing Minute Family!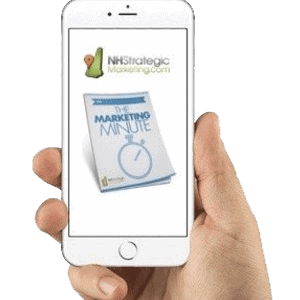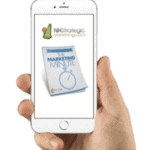 Not that we should have to bribe our family members, but did we mention it's FREE?
Subscribe to receive exclusive content and notifications.
What a good-looking group of people!
Seriously though, we're experts in our industry too. Our company's co-founders, Mike and Kyle, are NH born and raised Online Marketing professionals who are passionate about delivering results for our clients – and so does the rest of the NH Strategic Marketing Team.
We believe in accountability to our promises and have decades of in the trenches, online marketing experience with businesses of all types and sizes.
"I've had my share of experience with SEO companies and had nothing but slow responses and large bills - nothing but headaches. That's until I started working with NH Strategic Marketing...
"Kyle and his team did a wonderful job listening to our needs, redesigning our website, and helping with our web presence. He's also done an amazing job answering questions and is very responsive when we need something..."
"Kyle and his Team built me a website after a failed WIX attempt. They went above and beyond to ensure everything was perfect! I'm so happy to have found them! They are so responsive and are always ready to help!"
"Kyle and the NH Strategic Marketing team have been trained and mentored by some of the best marketing and business coaches in the world..."
"...Not only are they on the cutting edge of what's working now; but they have the ability to take all the "bells and whistles" available online and put them into context so that they fit into an overall bigger picture and marketing strategy."
"NH Strategic Marketing knows the full picture when it comes to online marketing. They also knows the details. Through working with them I've been able to take consistent action now knowing what I'm doing and where I'm going..."
"...Everyone has time for success. Make the time, make the investment and create your success using NH Strategic Marketing's Online Marketing tools. You will be very happy that you have made this choice."
"If it weren't for NH Strategic Marketing, I am sure I would be nowhere near as successful as I am today. In the last year i have DOUBLED my business..."
"As a seasoned marketer, I've always known of all the various tactics for delivering my message to my audience. What does NOT come naturally to me, is knowing which of those tactics will work the best..."
"I couldn't ask for more help and energy from these guys. Their ideas are remarkably simple (which saves me time from having to learn an entire science of marketing), and their systems are the latest in marketing. Thanks guys for all the effort you put into my business!"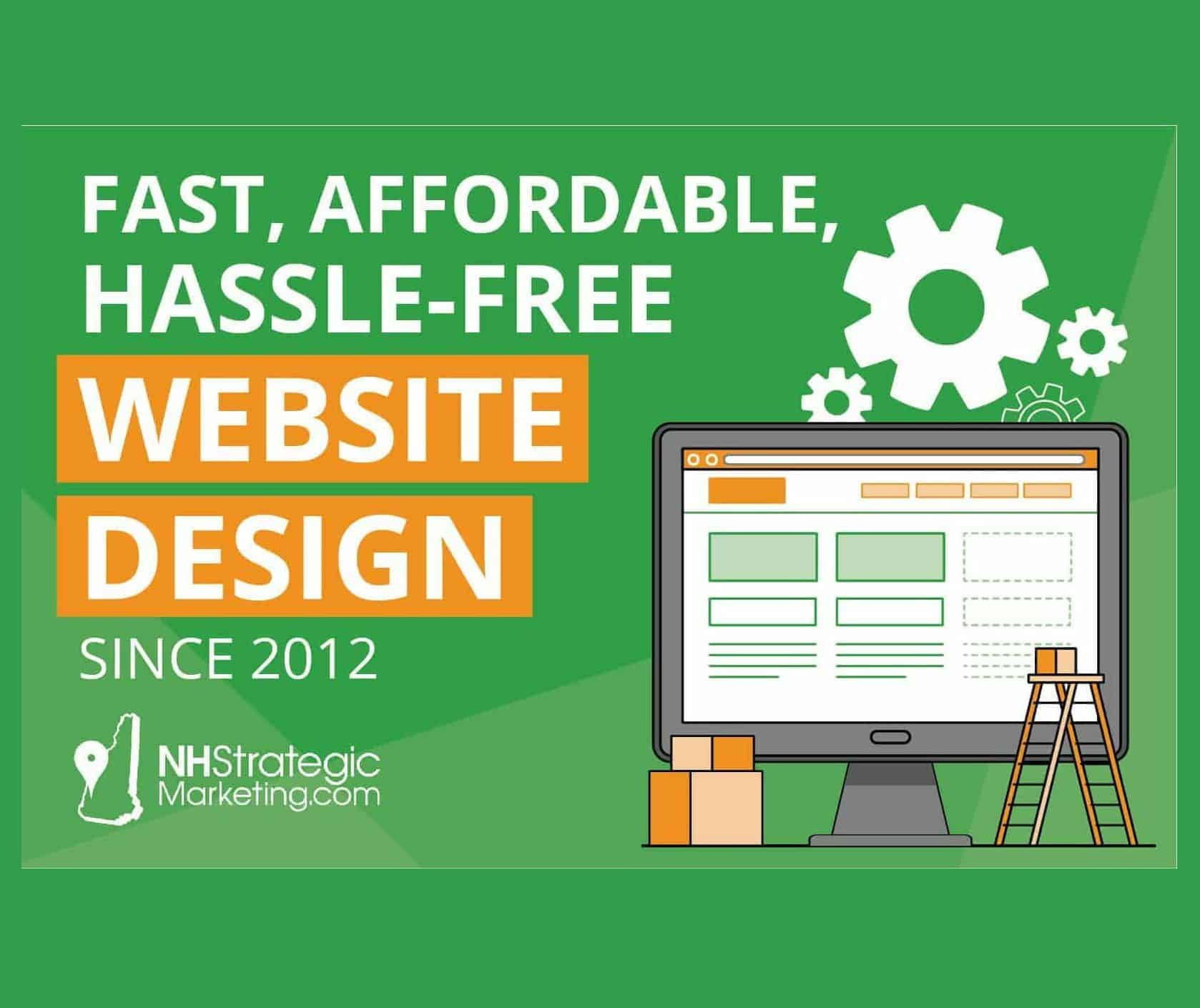 Experience An Affordable, Hassle-Free Website Design Experience For Yourself From NH's Leading….
Read More
What are you looking to achieve?
Like we said, we love working with small business like YOU.
Our team of online marketing ninjas are experts in their industries and have years of "under the hood" experience so that your business can function as well as look pretty. We are here for you and we've got your back! We've been serving small businesses all over the country since 2012 and now we can't wait to work with you.