NH Strategic Marketing, LLC 130  N  Main  St Fl 2 Concord, NH 03301
NH Strategic Marketing, LLC
130  N  Main  St Fl 2 Concord, NH 03301
NH Strategic Marketing, LLC
130  N  Main  St Fl 2 Concord, NH 03301
Get More Traffic To Your Small Business Website
Effective Google Ads For Small Businesses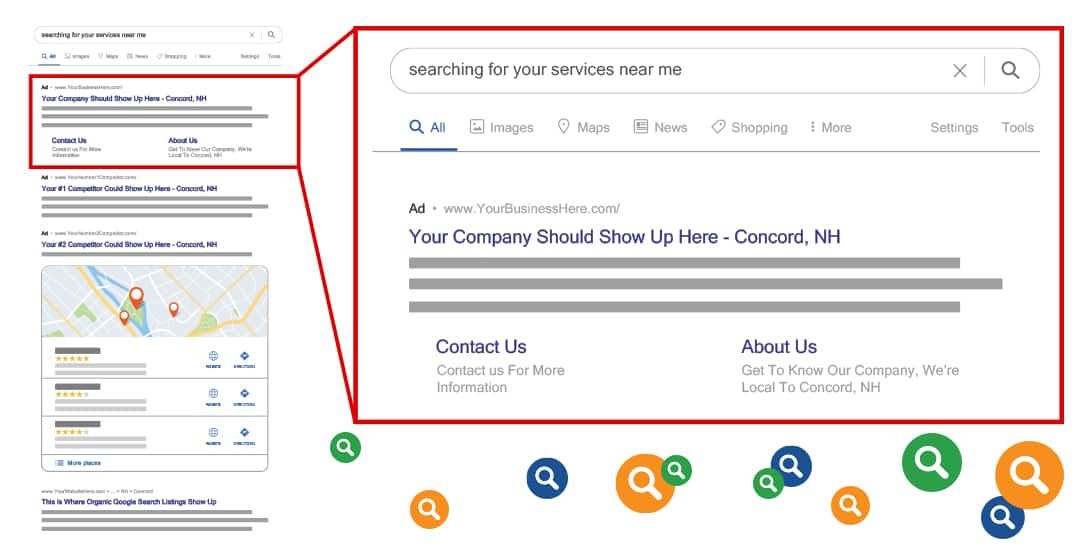 Want to know the FASTEST way to get in front of leads? Google Ads. Not only are they quick, we can track your results back to our efforts so you know what's working for your business.
Let's get real for a second – your potential customer goes to Google and types in a search term like '[your product or service] near me'. They'll see a Pay Per Click (PPC) ad before anything else and it should be yours. If you can get in front of them before your competition with one of our proven marketing pages/funnels – you're likely to win. And, you can even use this strategy to show up when people search for your competition. Oh, snap!
Optimize Your Small Business Google Business Page (Maps Listings)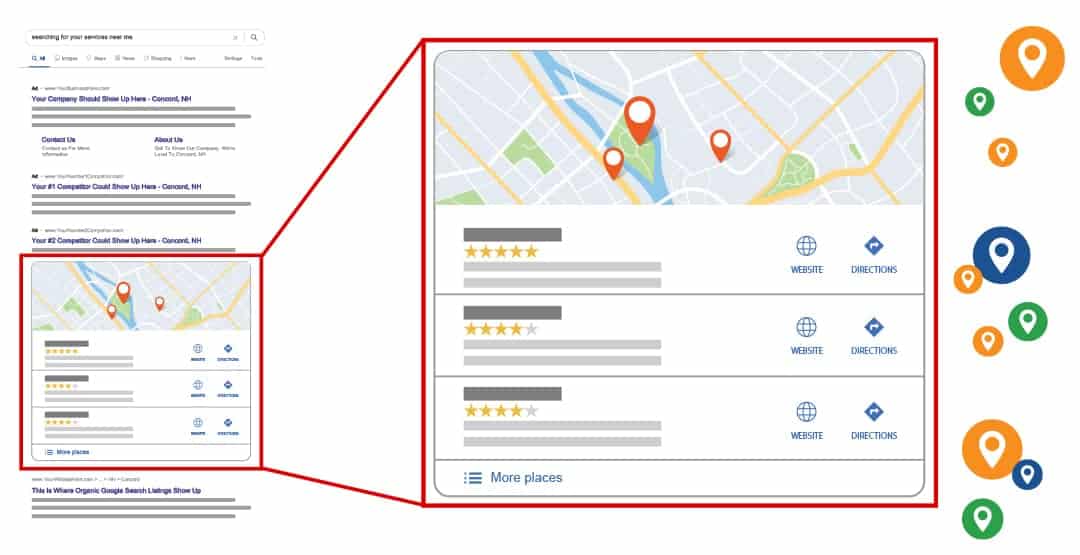 You know when you type in a Google search and see those maps listings just below the paid ads? These can drive a ton of traffic to your website when done right. For many industries, this is a key component to driving new business.
Don't get us wrong, having a high ranking business page is good, but getting in the top three so you show up on page one, is GOLD for your business. There's a lot of science (and a dash of art) behind ranking well and Standing Out Online among these listings.
Running Strong Facebook Ad Campaigns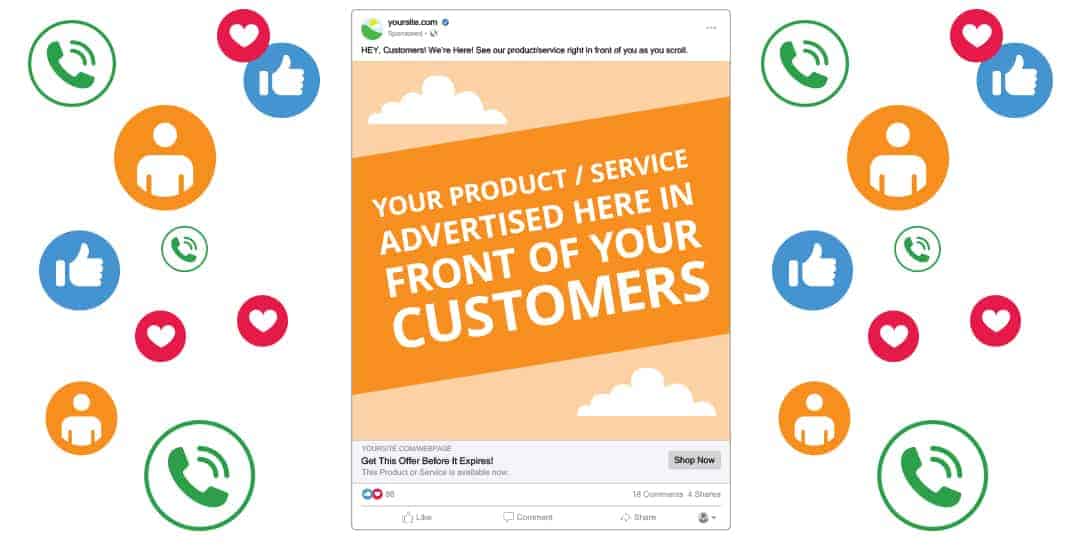 Many of us spend hours a day on social media including your potential customers. So shouldn't you be showing up where they are? Leveraging social media to generate new business and to build awareness isn't what it used to be. Nowadays, if you want your messages to be seen on social media so that you are visible to NEW prospects and potential customers, then you need to be investing in Facebook Ad Campaigns.
When it comes to advertising on social media however, you need to take a different approach. This is a 'disruptive' form of advertising. In other words, your potential customer isn't actively searching for your products and services – so you need to show up a bit differently. We know exactly which industries and businesses social media is an important part of a marketing strategy, and which aren't.
Use Local SEO To Get Your Business Showing On Google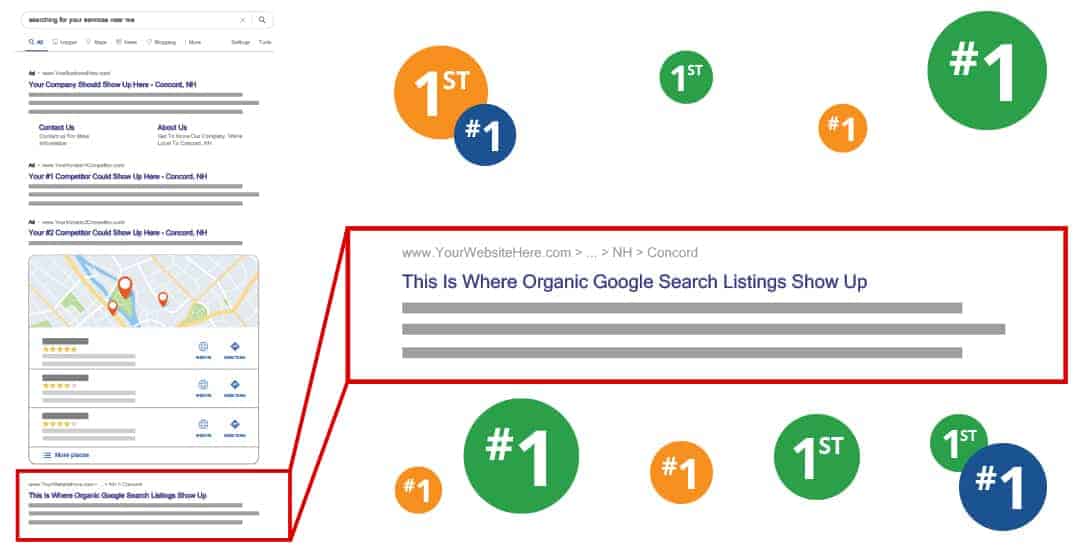 Get found organically – and we don't mean farm fresh food. Getting found in the 'organic' listings is a game changer for many small businesses. Organic listings are unpaid search results found in the middle of page 1, below the paid ads and Google business listings or maps (aka, the underdog of Google listings).
With the right SEO strategy, you can be top of page one organically without investing in ads. We'll take a complete look at your competition and what's required to improve your market share. In many cases, SEO is one of the most important long term strategies for your business
Strategy Matters. Don't Leave It Up To Chance.
Your Traffic Matters - Because Your Business Deserves To Be Found
Afterall, your customers need you! *virtual hug*
Our unique digital marketing process will make sure you're in front of your ideal customers at the right time, in the right place.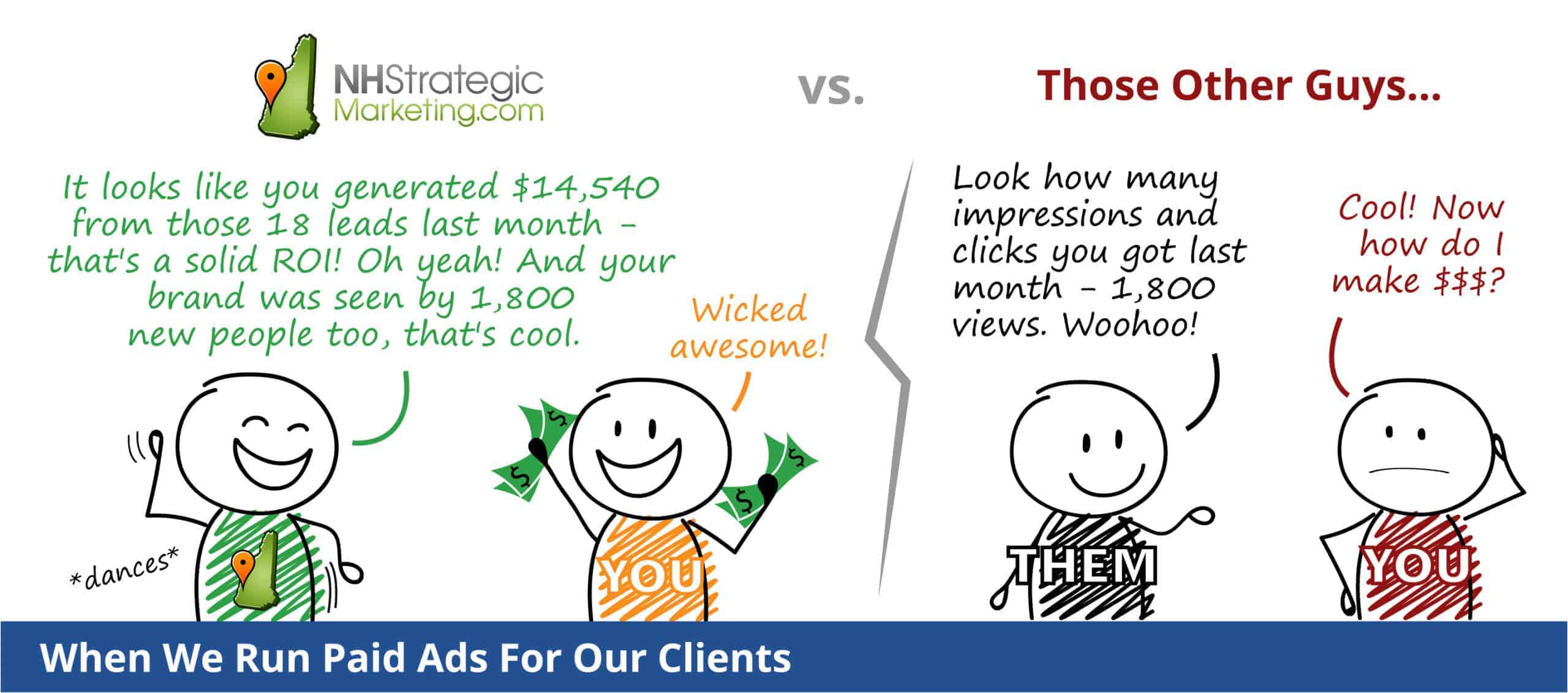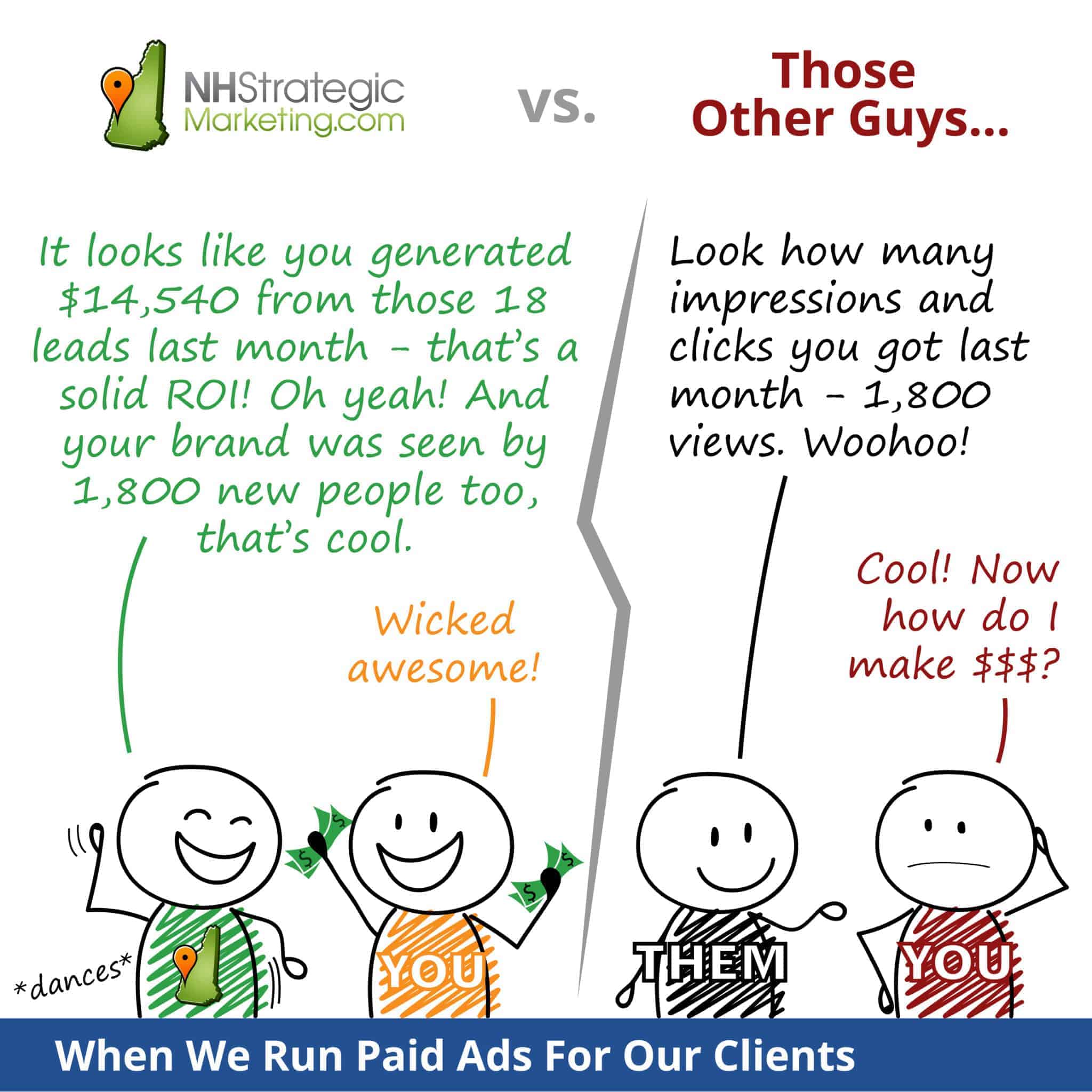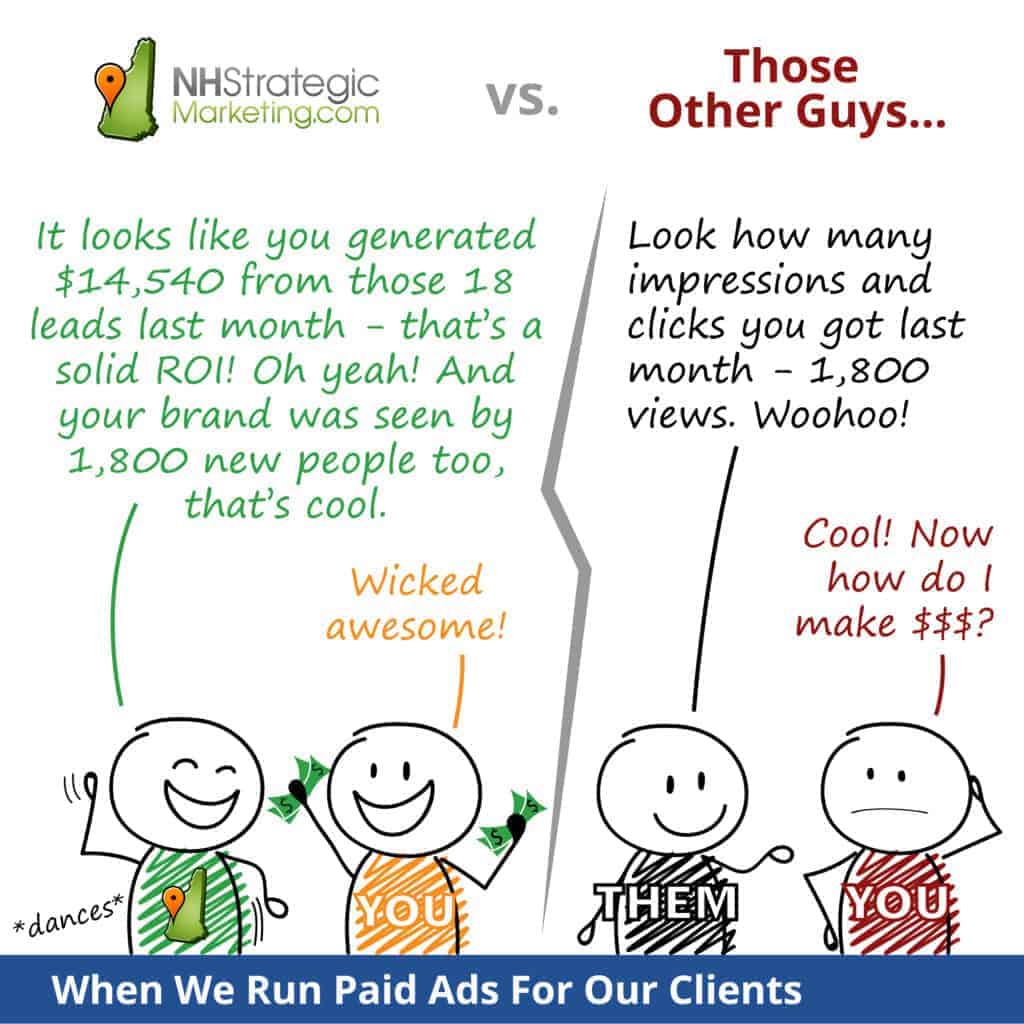 Drive Your Highly Qualified Traffic To A Kick-Butt Awesome Website
Sorry to use the "B" word, but we mean it. Your website and your traffic go hand-in-hand. Our approach is focused on building websites that drive results for your small business. We bake in all the things that those DIY solutions simply can't. Do we build beautiful websites? Absolutely. But there's a difference between having just a beautiful website, and having a beautiful website that can help you predictably grow your business.

Supercharge How You Show Up Online With Bolt-On Services
And separate yourself from the competition *wink*
What are you looking to achieve?
Like we said, we love working with small business like YOU.
Our team of online marketing ninjas are experts in their industries and have years of "under the hood" experience so that your business can function as well as look pretty. We are here for you and we've got your back! We've been serving small businesses all over the country since 2012 and now we can't wait to work with you.