When most concrete contractors are trying to generate concrete leads, they turn to shared lead services. The purpose of these services is to generate leads for home service contractors of all types, while still growing their own business. While it may seem like these services are a great investment, more often than not, concrete contractors pay more per lead when they're using shared lead services than they do when they run an optimized marketing campaign for their own business (a lot more). 
When it comes to marketing your concrete business and getting your company out there, generating concrete leads for yourself, it can seem overwhelming. But when you have the right team on your side helping you grow your concrete business and increase your profits, it's not overwhelming at all. 
The key to getting leads for concrete contractors is to show up exactly when your prospective customers are searching for your services. Then, you have to have a quality landing page, and a great call to action to convince them that you're the contractor they need to choose.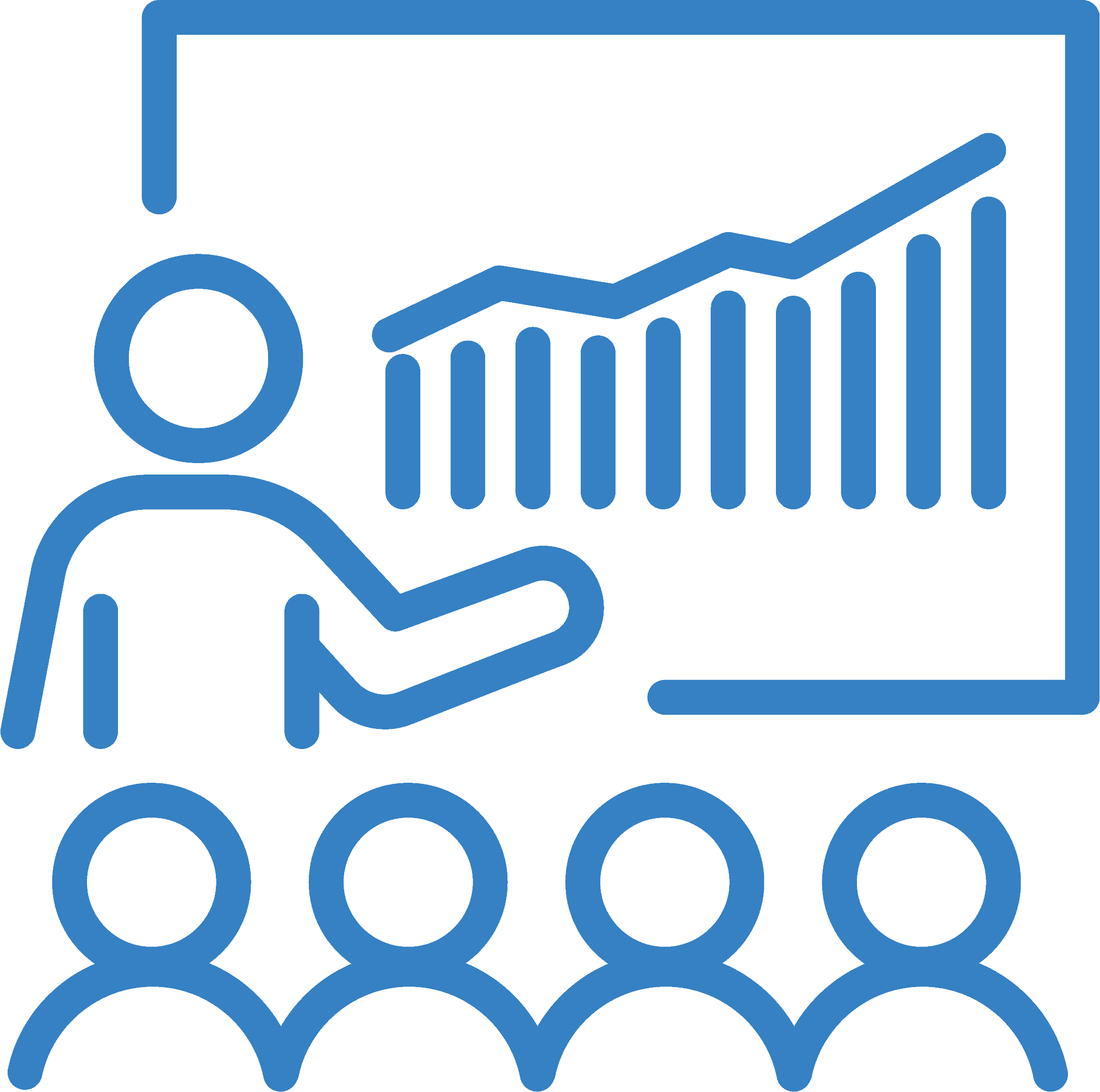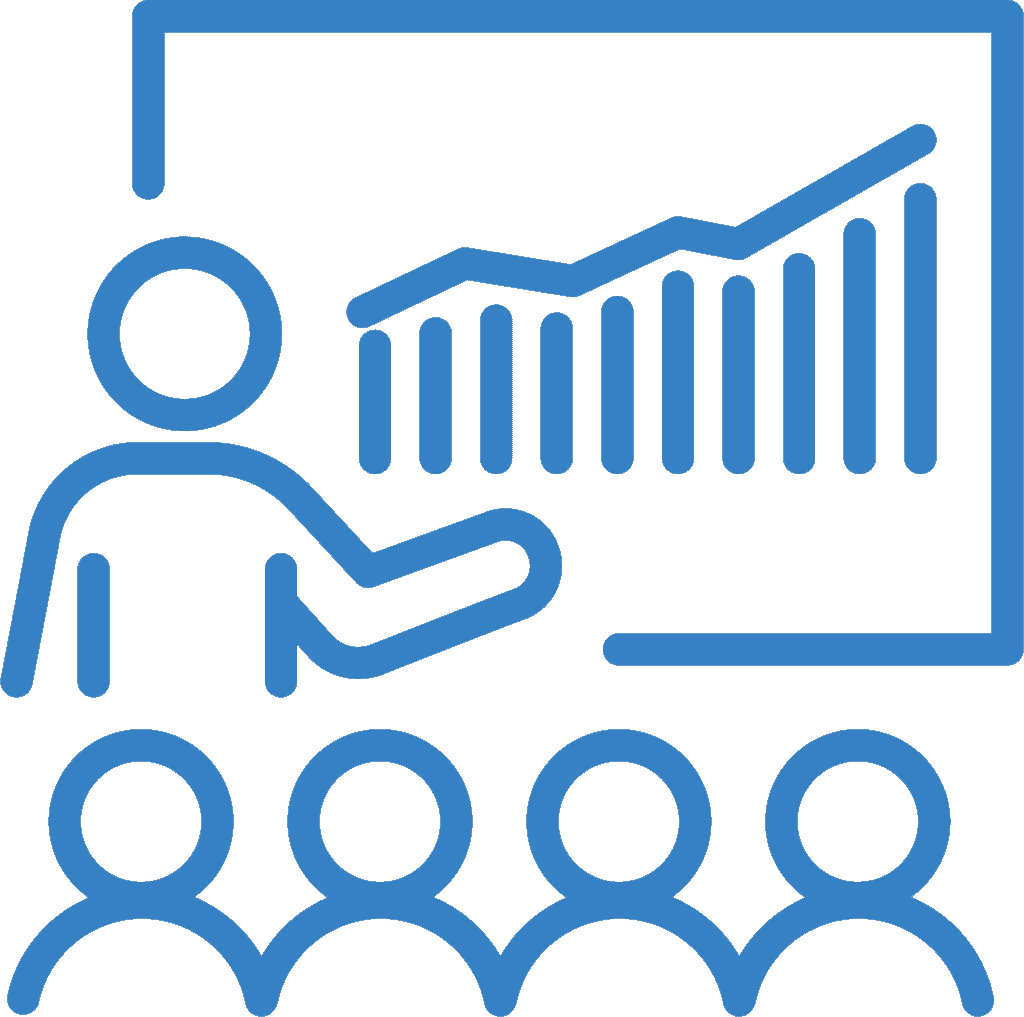 How To Generate Concrete Leads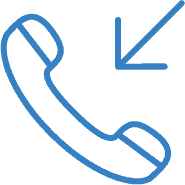 How To Generate Concrete Leads
There are a few ways to generate concrete leads for your business. They range from word of mouth referrals, to paying to get in front of your prospective customers. And all businesses should have systems in place for both. Word of mouth referrals are gold, and a great way to get your name out there, but it's not a dependable or scalable way to grow your business. That's where online marketing for concrete contractors comes in.
In order to dependably grow your business and increase your profitability, you have to have a system in place for generating leads, and you have to be showing up when (and where), your prospective customers are searching for you. This means showing up at the top of search results when your prospects are searching for things such as "concrete company near me" – and showing up in the Google Maps 3-Pack. 
How do you show up at the top of search results? You have to be running a properly optimized and managed ad campaign. 
This is where a lot of concrete contractors, and home service providers, typically say "been there, done that – and it didn't work." But the reason that it didn't work is not because ads don't work for concrete contractors – it's because the system wasn't properly set up, and wasn't being properly managed. 
Running a properly optimized and managed Google Ads campaign for concrete contractors takes a lot of work and understanding of how to leverage the platform – there's no doubt about it.
But why is all of the work and research worth it?
Because of the three businesses that show up at the top of Google results in the "ad" section, the 1st place business gets the most clicks (more than 2nd and 3rd place combined in fact)! And… the top positioned business often pays less per click than the other two businesses.
Yep, you read that right.
The better positions are often paying less than the lower, worse performing ad positions – and that's because the campaigns positioned at the top of search are often being managed better – and provide a better user experience.
Google rewards advertisers who properly manage their campaigns, and who provide the best user experience (something we're very good at), by charging them less per click – which ultimately results in much less expensive lead flow for you!
We Do The Marketing, You Do The Concrete Job
You don't have to be an expert in marketing your concrete business, you just have to find the right team to help you. If you're looking to increase your lead generation and profitability but don't know how to get started, book a time to chat with a member of our team today.

How To Get Commercial Concrete Leads
While generating residential concrete leads is a great way to keep your business growing, commercial concrete leads are a major goal for a lot of concrete contractors. The jobs are bigger, meaning more money for your company. When you target the right keywords and have the right ad copy, you can generate more commercial concrete leads, giving you a higher chance of getting those jobs. 
The biggest difference between generating residential concrete leads and commercial concrete leads is that you have to make sure that your ads speak directly to the commercial prospect and the landing page experience that you provide has to be tailored more to them and what they're looking for.
Shared Concrete Leads vs. Inbound Exclusive Concrete Leads
Shared lead services do work (to some degree), and they can generate leads for concrete businesses. But, they don't work nearly as well as a steady flow of inbound leads that get your phone ringing and get your name out there. In speaking with concrete contractors that we've worked with over the years, they've reported that shared lead services typically generate leads with a 10-20% conversion rate – while the leads that are generated through our Inbound Service Leads system have an average conversion rate of between 40-50%, with some seeing closer to a 70% conversion rate. 
What does that mean for your business? It means that instead of winning 1-2 jobs from 10 leads, you could be winning as many as 7 out of 10 – that's a serious improvement. This is because the leads that you're getting are specific for your business. They're not just looking to work with any concrete contractor – they're looking to work with you.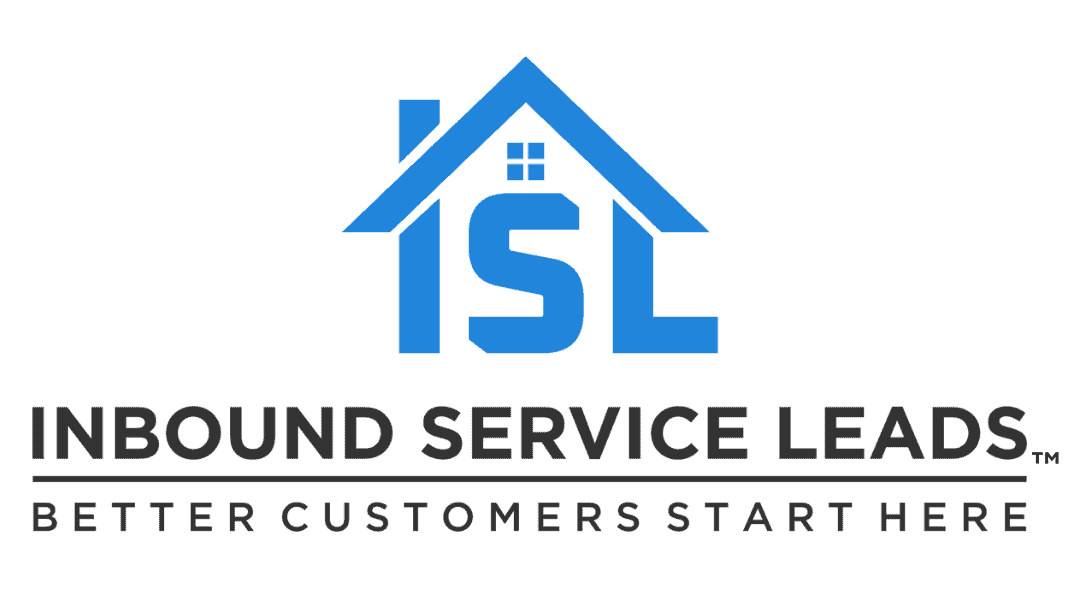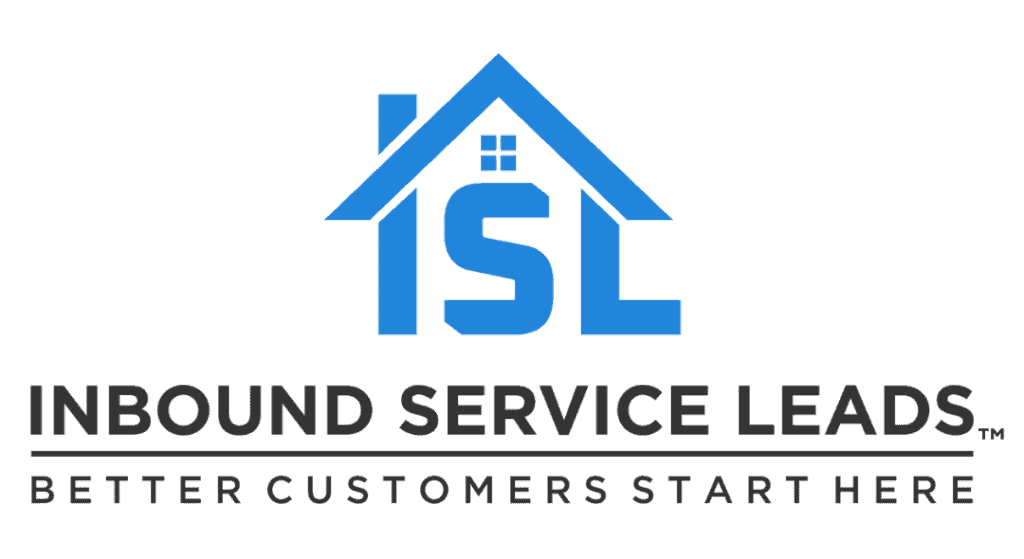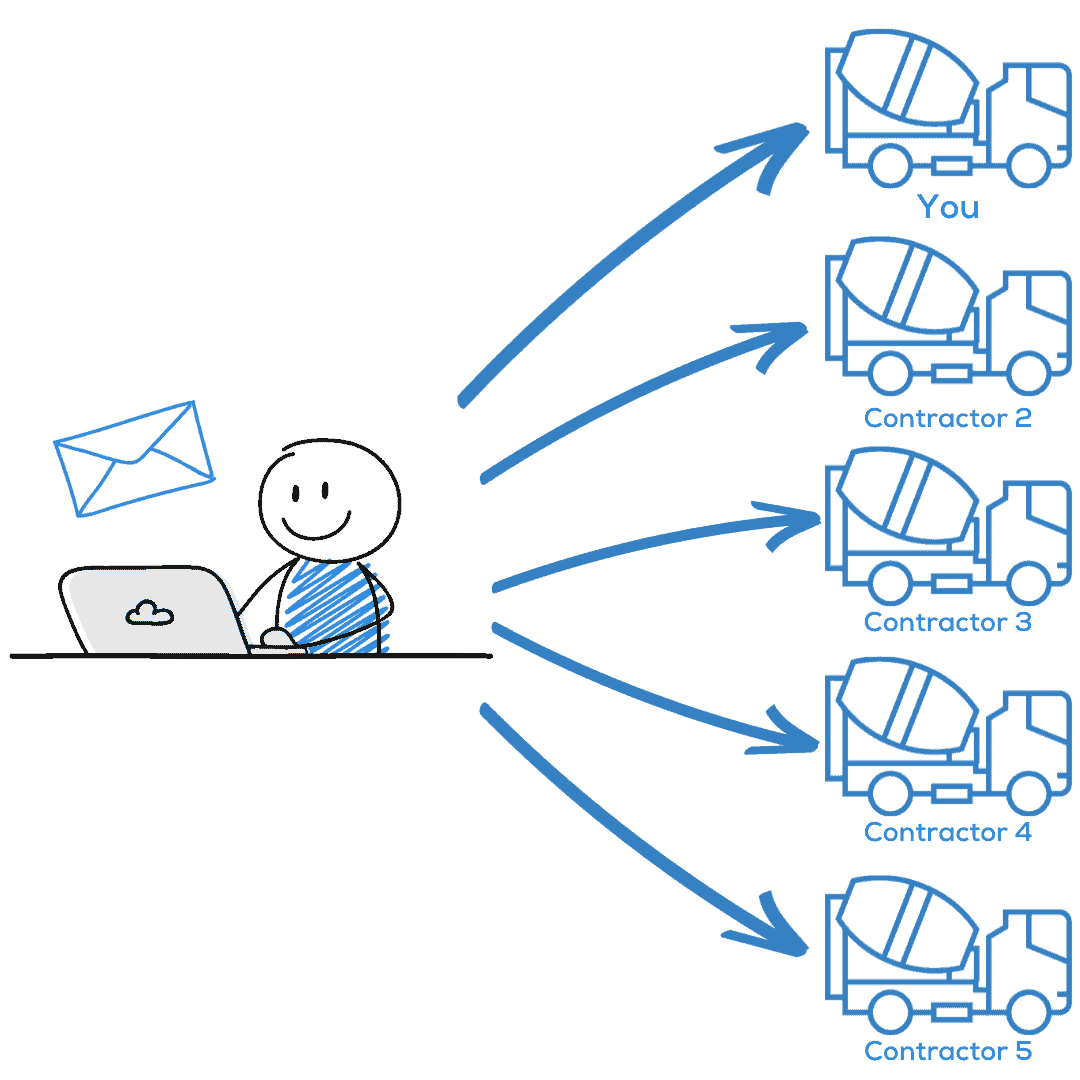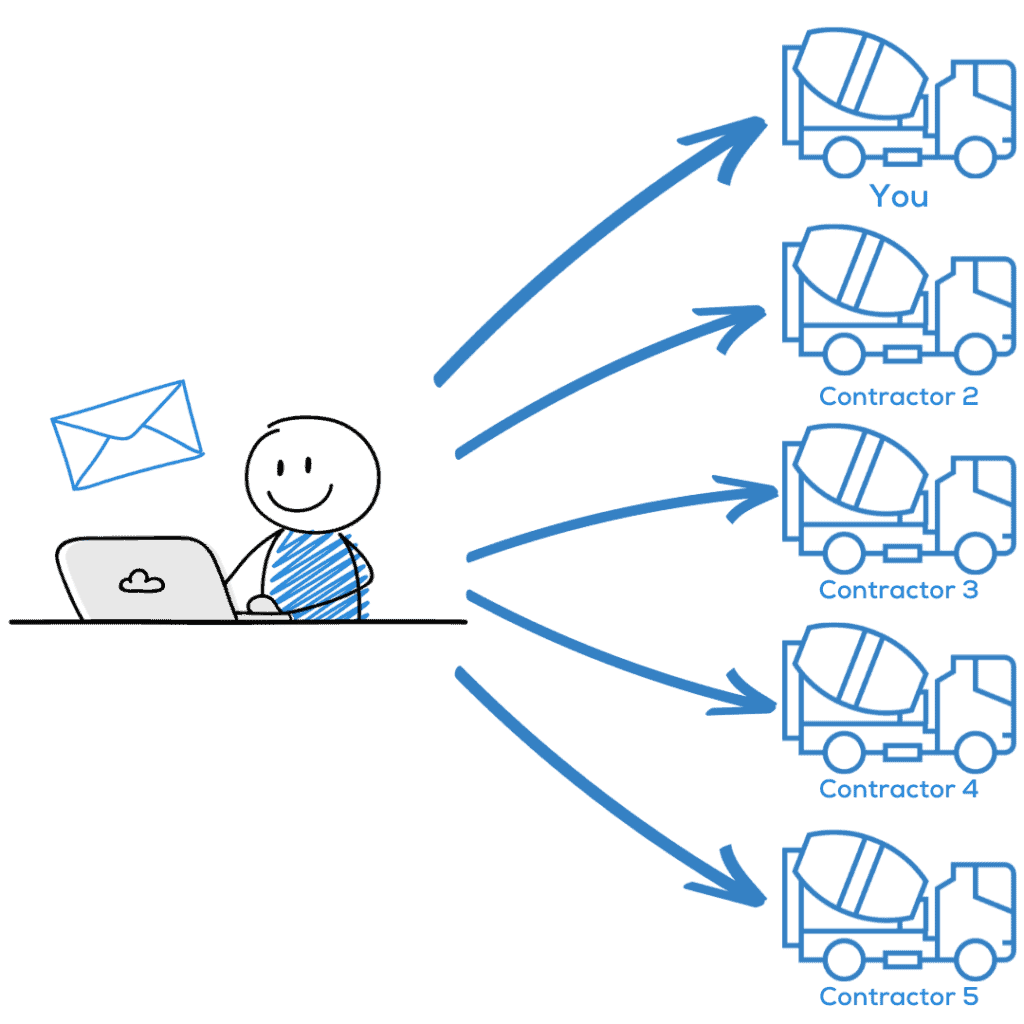 How Shared Lead Services Work For Concrete Contractors
It is possible for shared lead services to be a good lead source for concrete contractors, especially those that are just getting started and really just need to get some leads coming in. However, when you're at the point where you want to get more leads coming in, at a lower cost per lead, shared lead services can actually hurt your ability to grow and increase profitability. In order to understand why shared lead services aren't the most effective way to grow your business, you have to better understand how they work. Shared lead services work like this:
How Inbound Service Lead's System Works For Concrete Contractors
When you work with Inbound Service Leads, we work in the background to generate leads for you. This means that your prospects don't know that you're working with us, and they only know your business' name. The lead comes directly to you, making your phone ring and giving your team the chance to get on the phone with that customer right away and get them the information that they need. 
This also means that when you've completed the job for them, they know your business name, and that's what they're going to recommend to their friends and family who are in need of the same services. 
Here is how our proven Inbound Service Leads system works: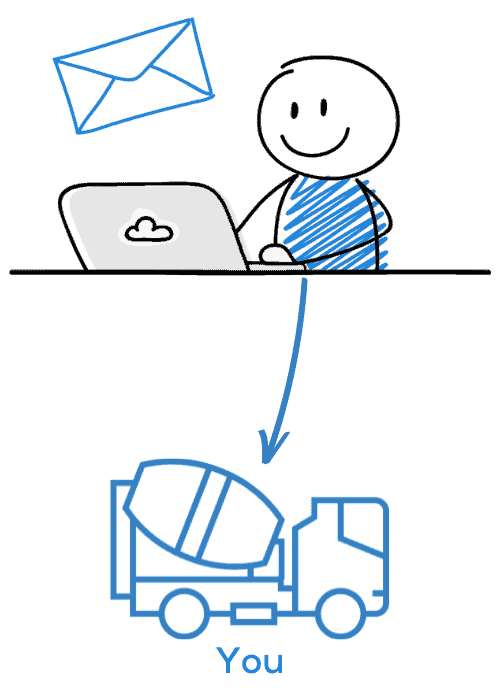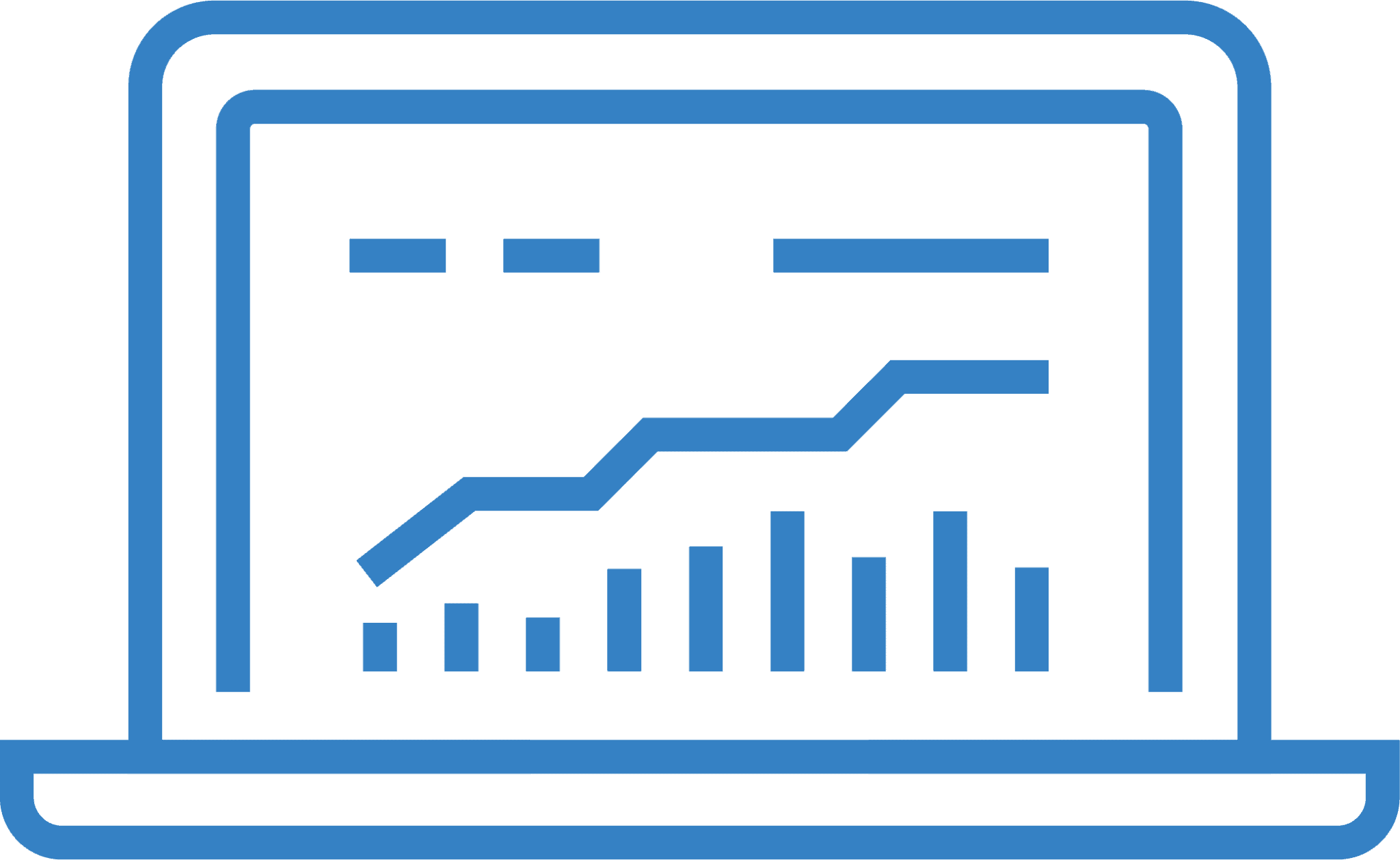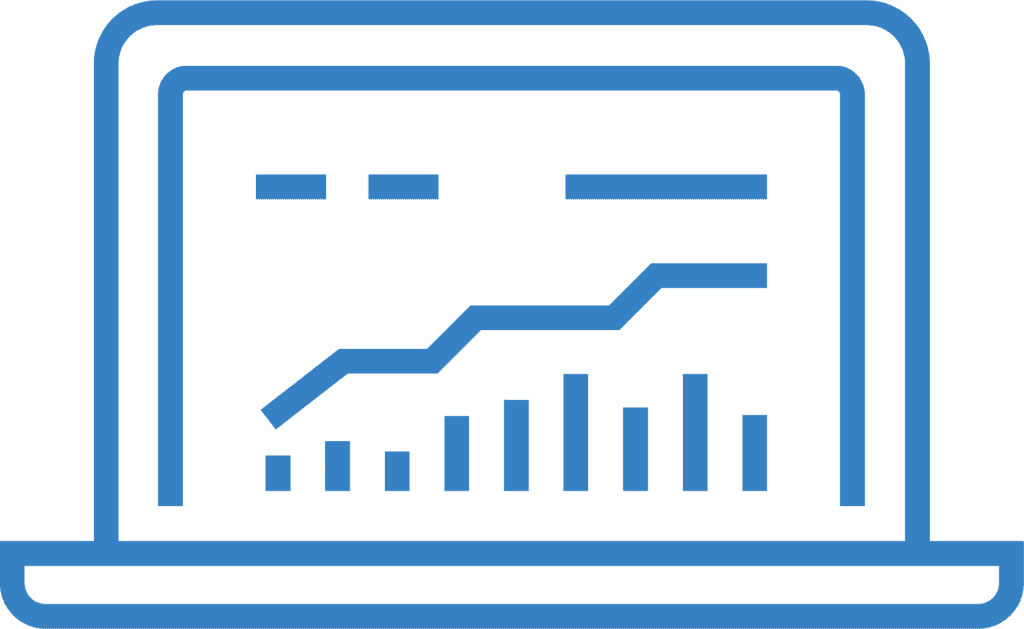 Importance of Tracking Your Concrete Leads
Too often, businesses put money into their marketing without actually tracking the results. Doing so is the equivalent of walking down the street with a blindfold on. If you're not tracking the results of your marketing efforts, you can't make educated decisions that will improve your campaigns. Because so many businesses aren't tracking the results of their efforts, businesses typically view marketing as an expense, when in reality, good marketing is not an expense and should yield a high return on investment.
With the Inbound Service Leads system, we track every single lead form, and telephone call, that comes in as a result of our efforts. In doing so, you're able to see that what we're doing is working – and you're able to see exactly where your leads are coming from (and how much new business is coming from those leads), so you never doubt that our system works. 
We stand by our Inbound Service Leads system because we know that it works. We have the tacking in place to prove that it works and we have concrete contractors that are seeing amazing growth year after year as a result of our efforts. And most importantly, they never have to worry about lead flow – every day, their brand is visible online and growing stronger.
Next Steps To Generate More Concrete Leads For Your Business
If you're ready to take a step back from shared lead services and are ready to start investing in growing your business and increasing your profitability, book a time to chat with a member of our team. During this short discovery call, we'll review your business, complete a market analysis, and go over how you can be the top concrete contractor in your area.