NH Strategic Marketing, LLC 130  N  Main  St Fl 2 Concord, NH 03301
NH Strategic Marketing, LLC
130  N  Main  St Fl 2 Concord, NH 03301
NH Strategic Marketing, LLC
130  N  Main  St Fl 2 Concord, NH 03301
BTS LLC - Handyman Website, Local SEO and Advertising Campaign
About Ben's Transportation Services
Ben is a NH handyman that had an established business. He was primarily relying on shared lead services to generate leads and he was frustrated with the results. Ben came to us after seeing our online advertising and after seeing it for a while. He was skeptical at first but after seeing a bunch of videos from Kyle he saw some value and was open to a conversation and decided to book a call with Kyle. On that call Kyle pointed out what he saw and how the NH Strategic Marketing could help. Ben was convinced and decided to move forward.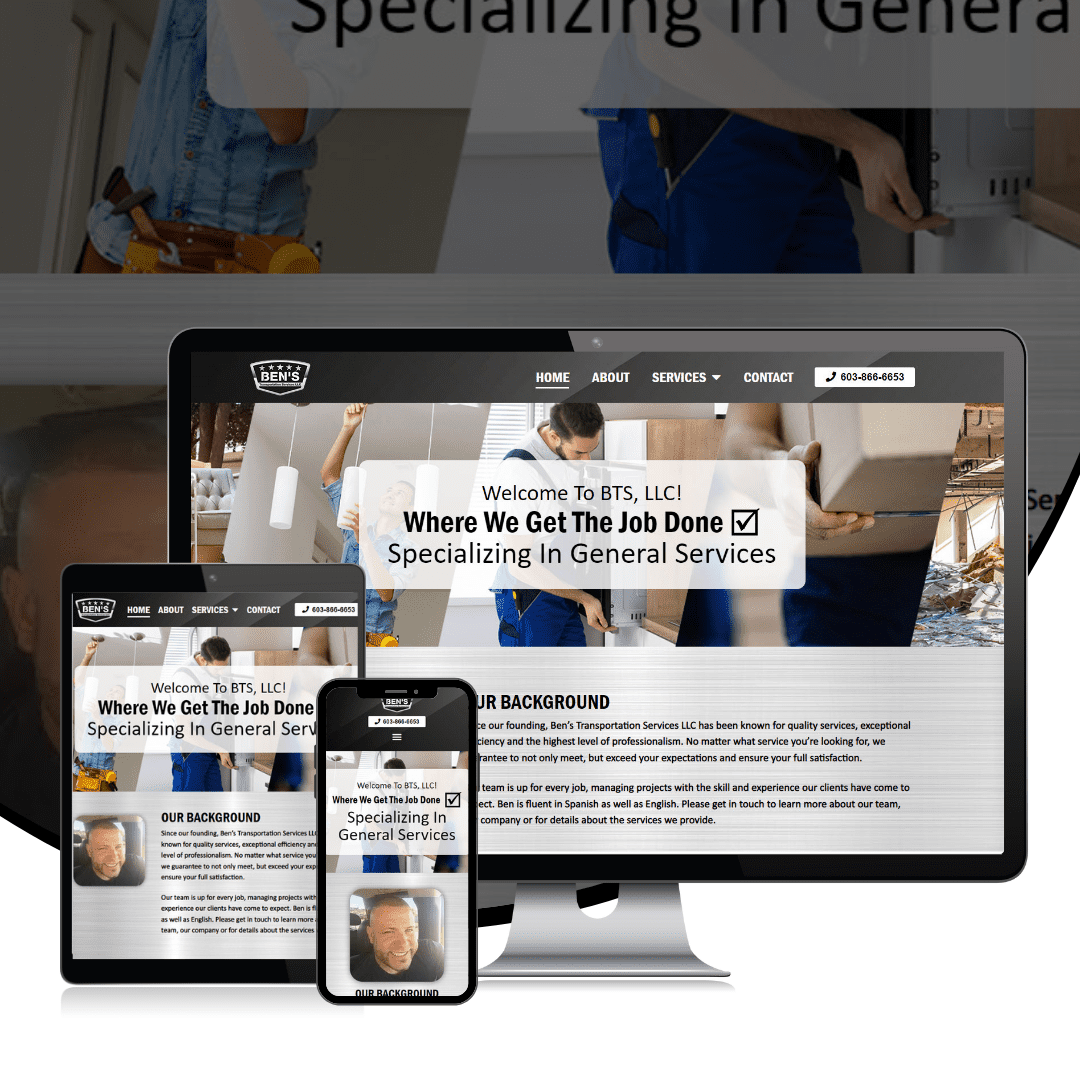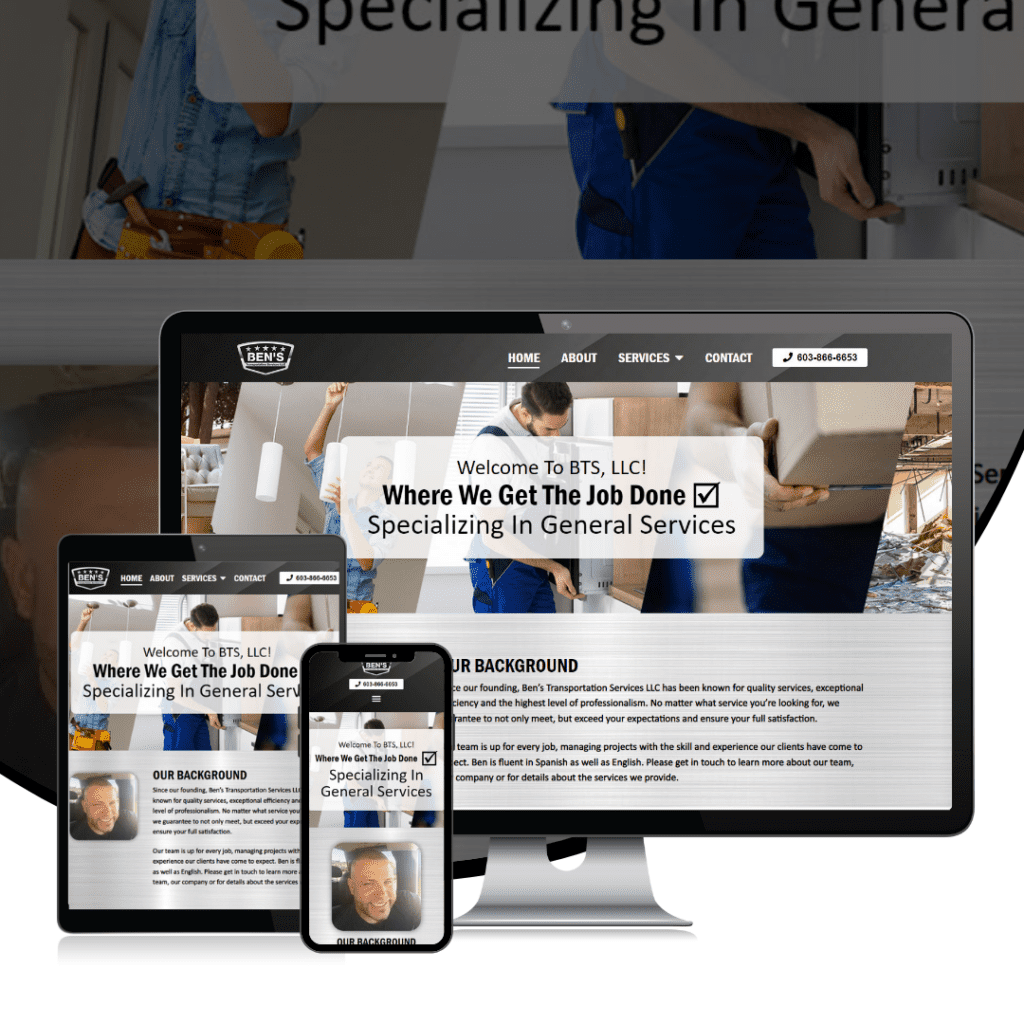 The Results We Have Achieved For Them
After our initial meeting with Ben we decided that a paid Google Ads lead generation campaign was the smartest move for Ben's business. We launched the campaign and it started working right away for him. Here's a video showing the average monthly lead generation results Ben is getting from his campaign.  
After Ben's advertising campaign was up and running he then wanted help rebuilding his website. He had a do it yourself website he built that wasn't getting any web traffic or generating any leads. Ben wanted to start small with a simple one-page Starter Website so that's what we built for him.  
It took just a couple weeks to get the site finalized and built. Ben loved his new site and was proud to show it off to his clients.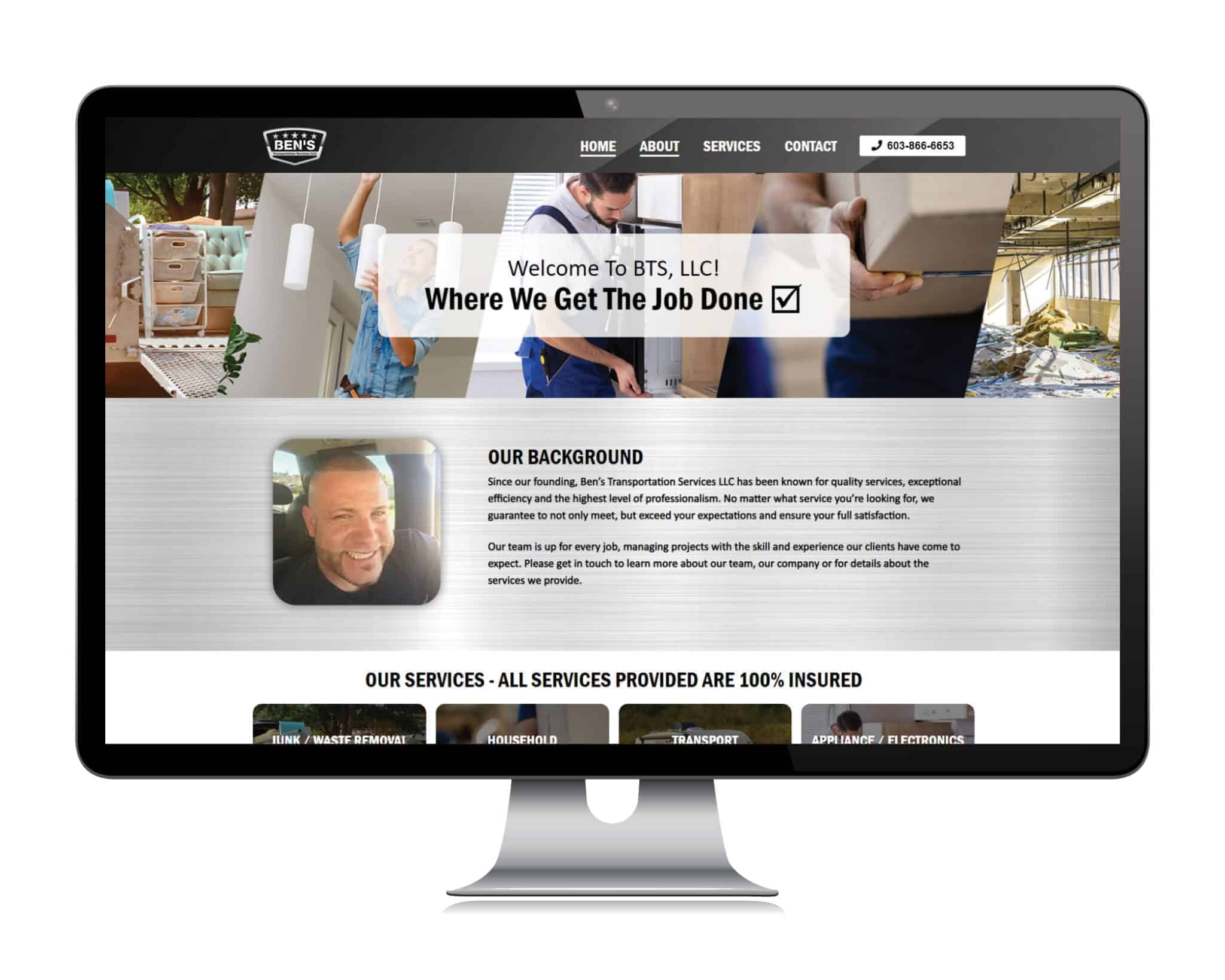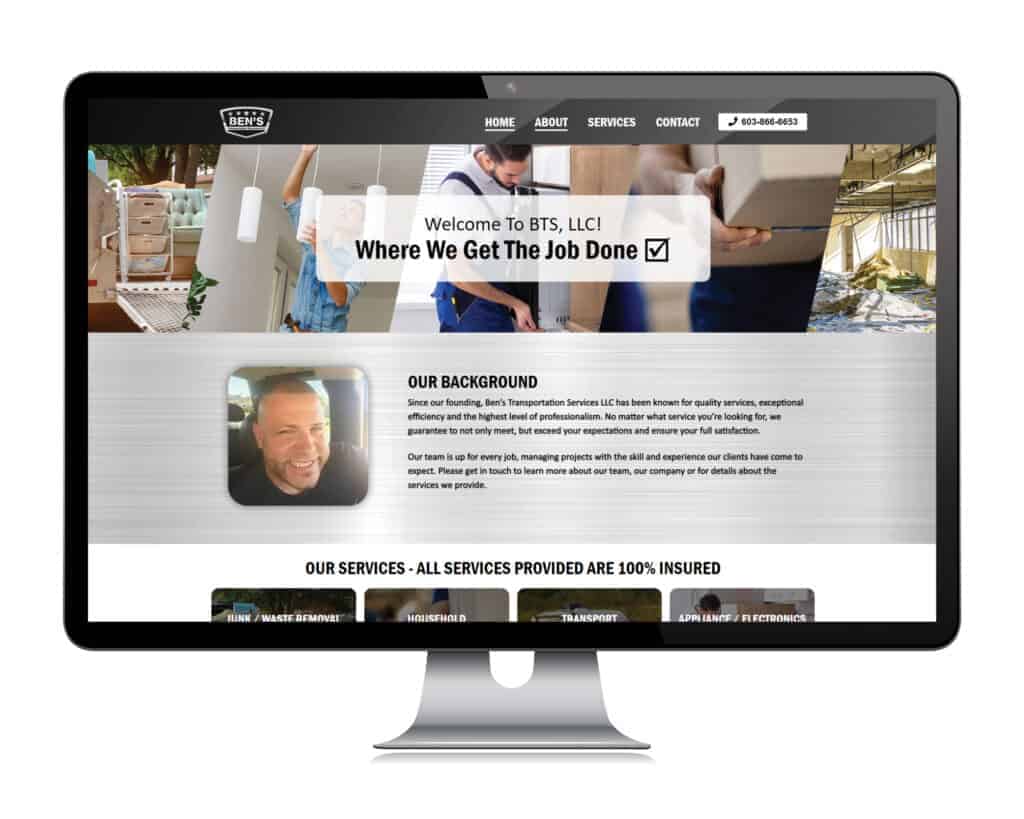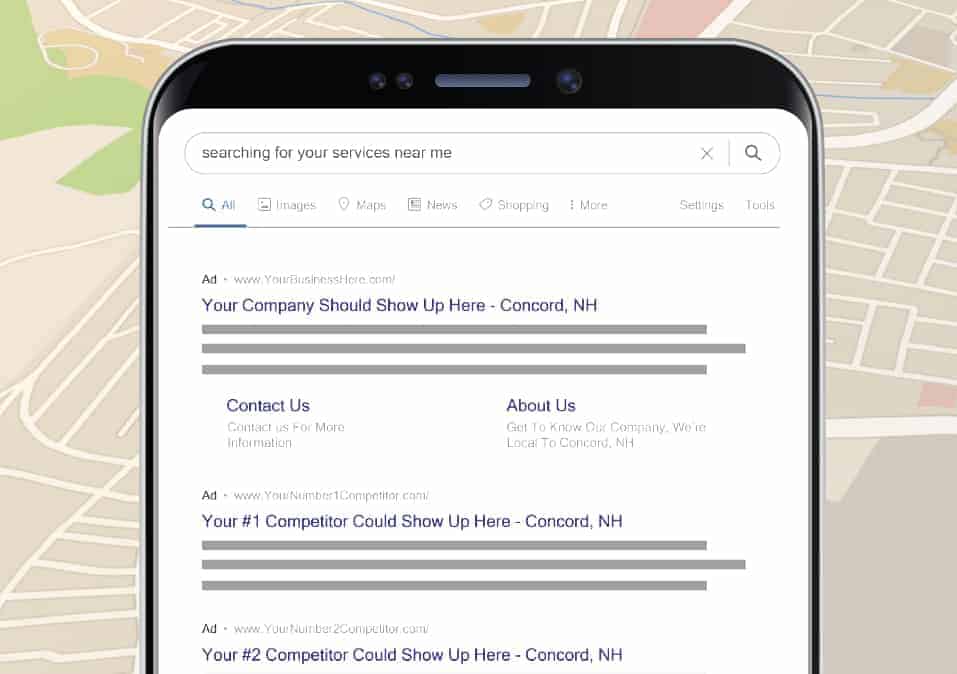 Built Out SEO-Optimized Pages On His Website and Improved Local SEO
After a few months of the site being live Ben asked for help improving his Search Engine Optimization so we started working with him to build out the website by adding SEO-optimized pages. Ben wanted to take a one page at a time approach and chip away at building out the site slowly. 
He would hire us to help do SEO research to determine which sections each new page should have and then worked collaboratively to build the content out on the site. We have since helped Ben add an additional eight pages to his site. We basically built out a Super Site for Ben but did it one page at a time. This was a cost-effective way for Ben to slowly build out his website over time.  

At the same time we were building out his website we also helped him optimize the online presence for his business. We got connected to his Google Business Page and helped dial that in "under the hood."  We also started building his business out in online business directories.  
Here's a testimonial video from Ben on what his experience working with NH Strategic Marketing looked like.
–  Is it old, outdated, or in need of a refresh?
–  Are you able to sell products on your website?  
–  Does it generate sales for you at all?
–  Does it actually help you market and grow your business or does it just sitting there statically?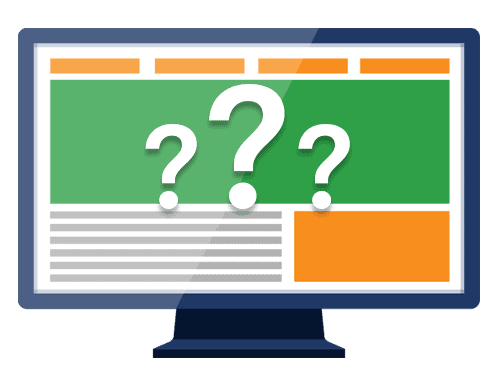 What are you looking to achieve?
Like we said, we love working with small business like YOU.
Our team of online marketing ninjas are experts in their industries and have years of "under the hood" experience so that your business can function as well as look pretty. We are here for you and we've got your back! We've been serving small businesses all over the country since 2012 and now we can't wait to work with you.