NH Strategic Marketing, LLC 130 N Main St Fl 2 Concord, NH 03301
KYLE BATTIS - FOUNDING PARTNER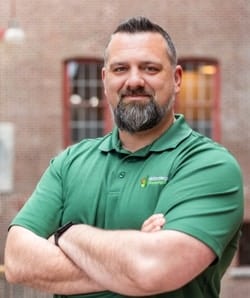 Kyle Battis has been involved in advertising and marketing since 1999. He has a background in Direct Marketing, Online Media Buying commanding $150,000 per Month Ad budgets, Live Presentations, and has extensive experience designing Marketing Campaigns that make money for small businesses.
He has given Live Presentations to groups of 10 up to 500 business owners, is an Amazon #1 best selling author on Small Business Marketing, and has extensive experience designing Marketing Funnels for small business owners that make money.
He has helped 'Start-ups' and existing business owners pulling in $15 Million/Year and he has helped his clients to Double and even triple sales in their businesses.
Kyle supports a local charity called Families in Transition and is on the Board of Directors.
Kyle is also an author, coach, speaker, product creator, and has trained over 3,000 entrepreneurs in all 50 states and in over 40 countries on how to grow their businesses using the internet. Kyle lives in Concord, New Hampshire, rides a Harley, and has an English Bulldog named Noble.