Some things are simply meant to be together. From the delicious combination of peanut butter and chocolate to the powerhouse combination of Google Ads and Google Local SEO, some things just work together to elevate each other. For many of our clients, the recipe for success on their search engine results in combining a strong Google Ads campaign with a fully optimized Google Business Page listing. 
Each of these tasks on their own can significantly increase a business's chance of success online, but when you combine them, and do it well, your business will start showing up at the best possible time for your customers.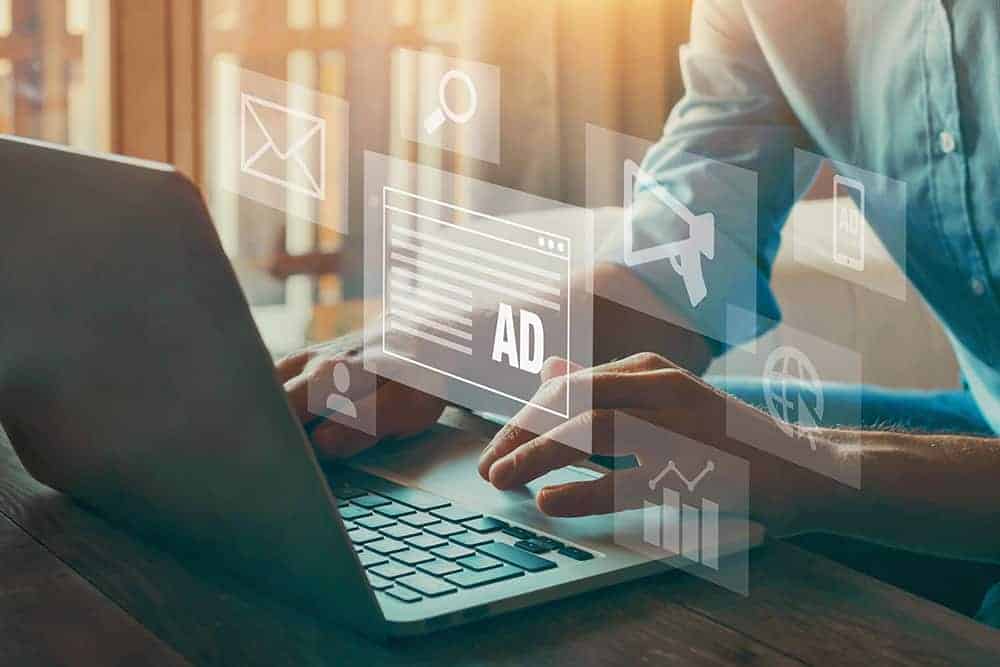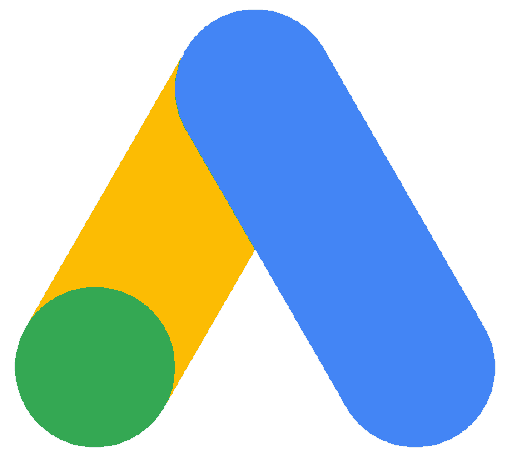 While you may know what Google Ads are, we've found that many clients don't have a complete understanding of what Google Ads are, and therefore, aren't able to wrap their heads around how to fully optimize them. 
Google Ads are the listings that prospects see when they complete a Google search for the predetermined keywords that you've told Google you want to show up for. For example, if you're a landscaper, you would want to show up when someone in your service area searches for "best landscaper near me."
Now, getting the right combination of keywords can take some time, especially if you're not used to running these campaigns. That's why we offer Google Ads services for small businesses. 
In addition to keyword selection, it's important to select the right targeting options to ensure that your ad is showing up for the right people. If you service home owners in New Hampshire, you don't want you ad showing up for someone searching in Delaware. 
That being said, there's more to running an effective Google Ads campaign. You want to ensure that your landing page is optimized, your keywords are right, your copy and images are going to capture your audience, and more. 
Many business owners will jump into running Google Ads without a full understanding of how they work and this tends to lead to higher than necessary costs. If you're looking for help in running your Google Ads campaigns, book a time to chat with a member of our team today.
How To Attract More Business From The Internet
We recently did a webinar event for "The 5 Biggest Mistakes We See Small Businesses Make With Their Marketing Campaigns." For a limited time, we're allowing people who missed it to watch the replay by clicking the button below

What Is Google Local SEO?
Google Local SEO is a strategy for search engine optimization (SEO) that helps businesses have better visibility on the local search results on Google, specifically, the results that show up on Google Maps. Businesses that have a brick and mortar location, or service a specific geographic area can benefit greatly from having a solid local seo presence. But how do you achieve this? Simple. Create, and optimize, your Google Business page. 
If you're unsure of what a Google Business page is, it's the profile that pulls up when people search for your business, or your services online. This page, when fully optimized, will allow you to show up higher in the Google Maps results, ideally within the Google Maps 3-Pack.
Completing a full optimization of your page can take some time, but it's worth the time and energy that you're going to put into it. If you're unsure of where to start, the team of digital marketing experts at NH Strategic Marketing are here to help, book a time to chat today.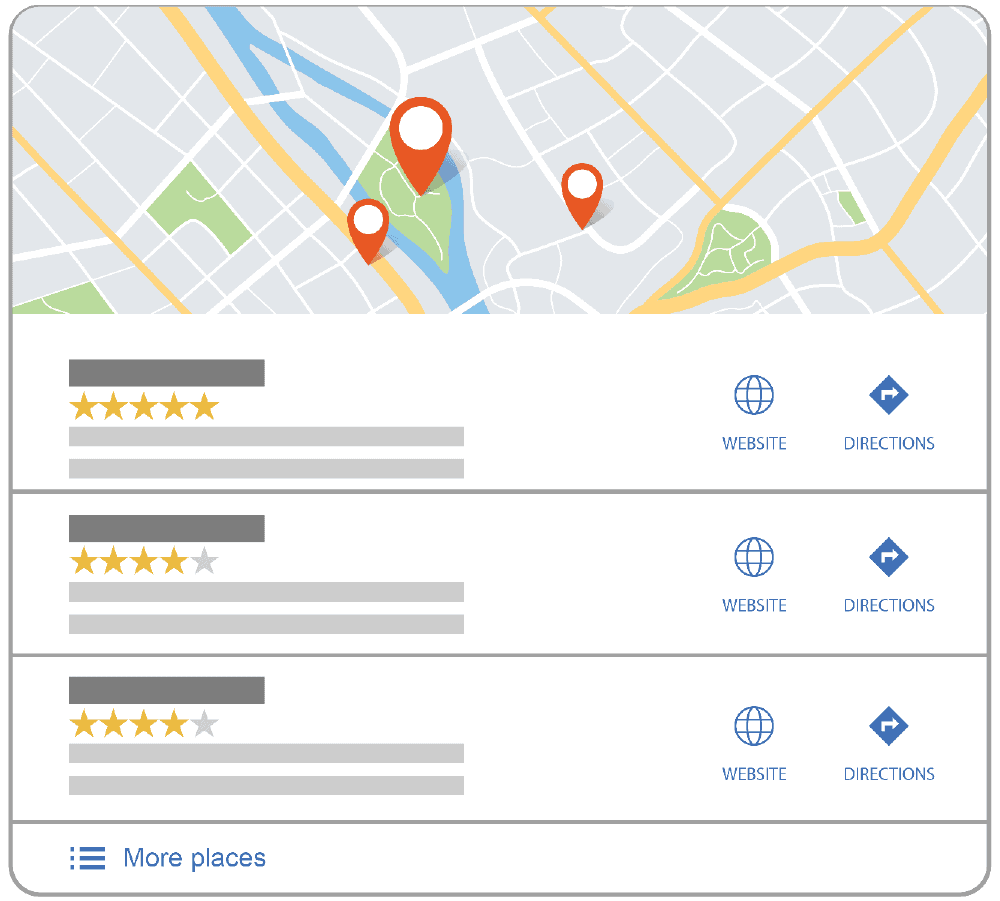 How To Rank In The Google Maps 3-Pack
We recently did a video on the importance of the Google Maps 3-Pack and how to get your business showing on Google. For a limited time we're allowing people who missed it to watch the replay by clicking the button below.
During the free webinar event, you will learn: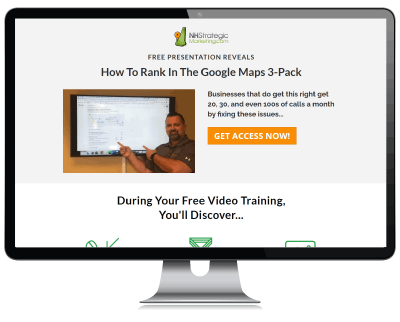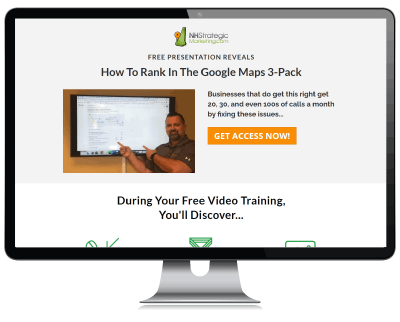 During the free webinar event, you will learn: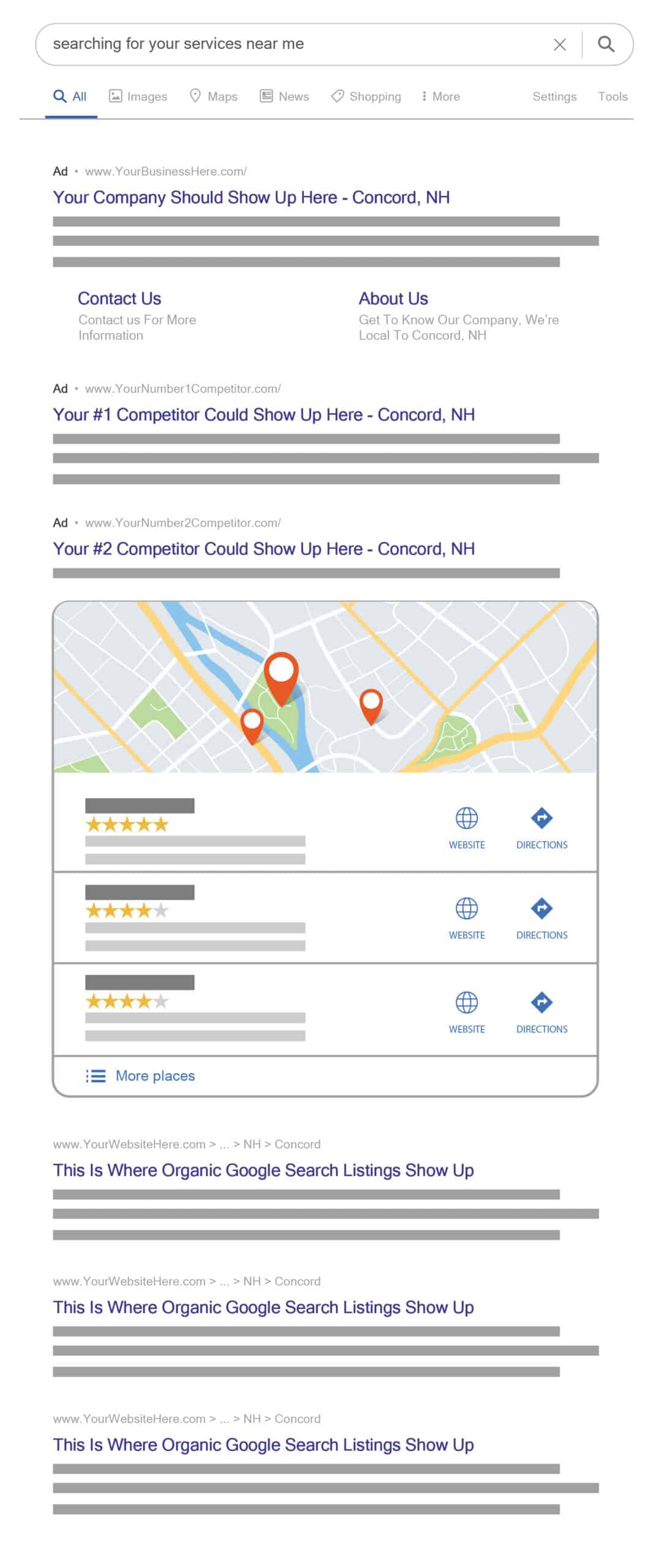 The Power Of Google Ads and Google Local SEO
Now that we've covered what both Google Ads and Google Local SEO are, let's dive into what makes them a powerhouse of a combination for marketing small businesses. First, let's back up a bit. Let's start with why showing up in as many spots on the front page of Google is so important for your business.  
Think about your own search habits. How often do you click to go to the second page of Google results? More than likely, you're like over 95% of other Google users. This means that if you aren't showing up on the front page of Google, you're likely losing far more customers than you realize. 
That's because, as consumers, we're looking for things quickly. We don't want to have to dig through pages and pages of results to find what we're looking for. So, getting your business to show up, in as many ways as possible, on that front page of Google search results is an important step to take if you want to run successful marketing campaigns. 
But, how do you do that? That's where Google Ads and Google Local SEO come in. When you complete a search on Google, you're going to see different types of listings on that front page. The first 2-3 that you see are going to be the "sponsored" listings, which are the Google Ads. Next, for some searches, you're going to see the Google Maps listings, which show only the top three businesses that fit your search (this is the Google Maps 3-Pack). Next, below that, you're going to see the organic results, which come as the result of a solid SEO strategy. 
While the organic listings are great, they can take a long time, literally months or even years, to achieve. So it's important to focus on the first two as much as possible while your SEO is organically working its way up the ranks.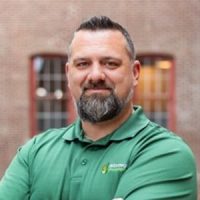 You Don't Have To Do It Alone...
Book A Meeting With Kyle To Get Help!
Why The Combination of Google Ads and Ranking in the Google Maps 3-Pack Works So Well
When someone does a search for a specific type of small business (landscaper near me, paving company Concord, NH, etc.) the more "Real Estate" you own on that front page of Google, the higher the likelihood that the searcher will find your business and click on one of your listings. For our clients that we work with on running a Google Ads campaign AND a local SEO campaign they get the best results. 
We have helped multiple businesses go from doing less than $1 million in revenue to multi-million dollar businesses because they dominate the front page of Google. When our clients OWN the front page, they dominate their local market and become the #1 choice for their prospective consumers. This creates a steady flow of new customers from Google every single month.  
If you're only focusing on one of the two platforms, you're likely missing out on customers that could come from combining the two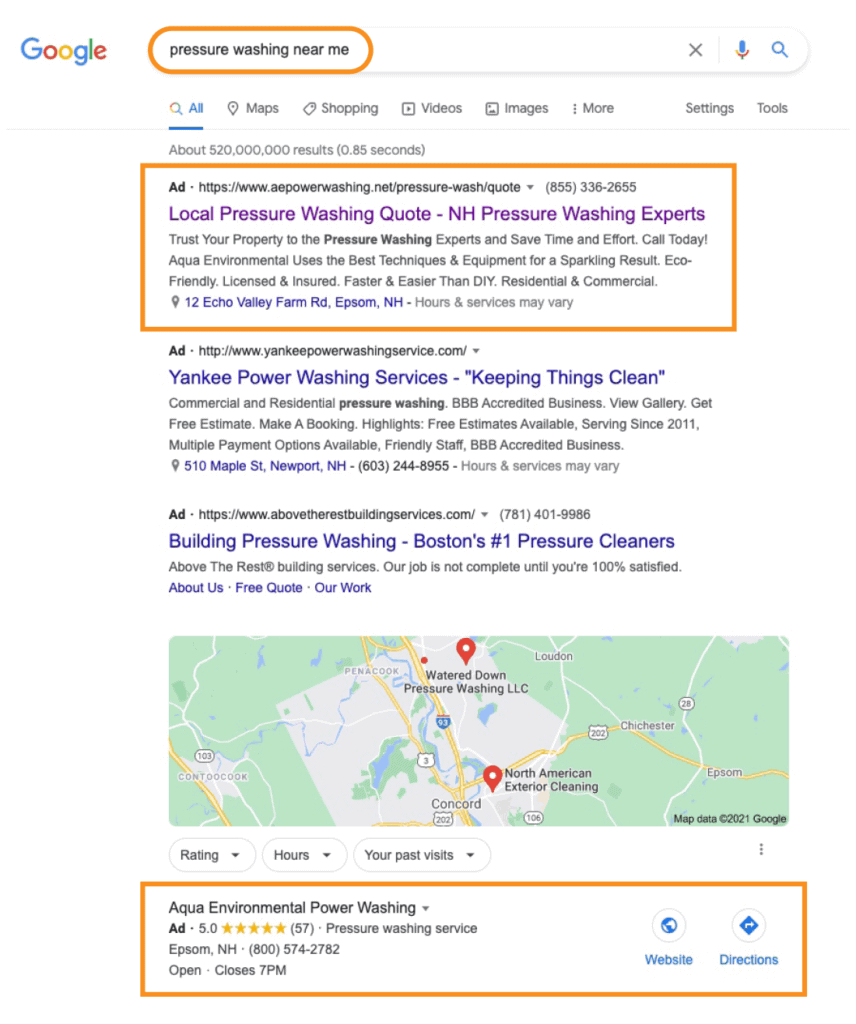 Final Thoughts On Google Paid Ads And Local SEO
While peanut butter and chocolate will always be a timeless combination, when it comes to getting more customers from your online marketing efforts the combo of Google Ads and Local SEO is far superior, has less calories, and will create more profit for your business. If you want to discuss how we can achieve this amazing combination for your business, book a time to chat today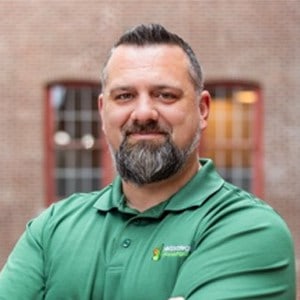 Time To Meet With Kyle Battis
Kyle Battis has been involved in advertising and marketing since 1999. He has a background in Website Design, Direct Marketing, Online Media Buying commanding $150,000 per Month Ad budgets, Live Presentations, and he has extensive experience designing Marketing Campaigns that make money for small businesses.