How To Rank In The Google Maps 3-Pack
5 Ways To Fix Your Online Presence And Get More Customers From Google
Book Your Free Discovery Call Meeting With Kyle Today!
We'll do a full analysis of your business, and show you how you stack up against the competition.
Then… we'll show you how to win!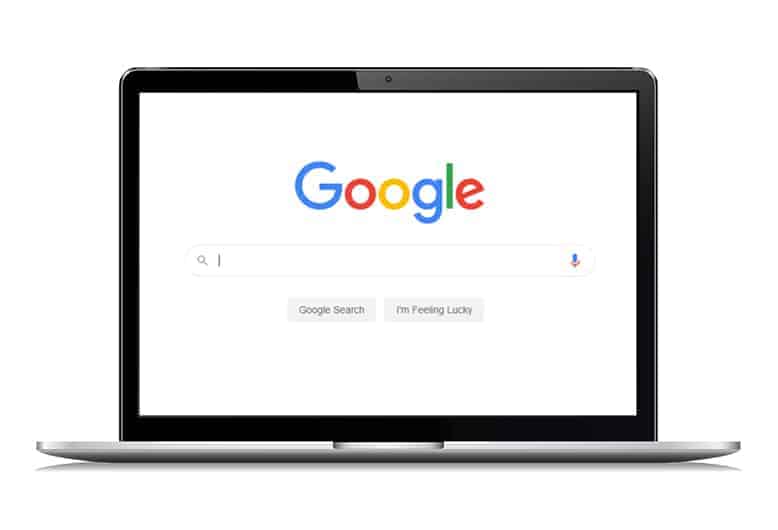 The #1 Way Local Businesses Are Getting Customers Online
It's no secret that Google is a digital marketing giant. But what you may not realize is that there are multiple ways that your small business can show up on search results, and showing up in as many as possible is a great strategy to growing your business. 

If you're a local business, or a business that services a specific geographic area, you're going to want to take notes as we go through some of the strategies that you can use to get more customers from Google without spending money on Google Ads or doing complicated SEO.
Why Your Business Has To Be On Google
Years ago, many businesses relied solely on word of mouth referrals and ads in the yellow pages to grow. But today, the most reliable and successful way to grow your business is through online marketing. When customers are searching for local businesses, 97% turn to search engines, like Google, to find a business that fits their needs, which has caused a 500% increase in "near me" searches in the last few years. 
What does this mean for your business? It means that if you aren't leveraging Google, you're missing out on countless potential customers.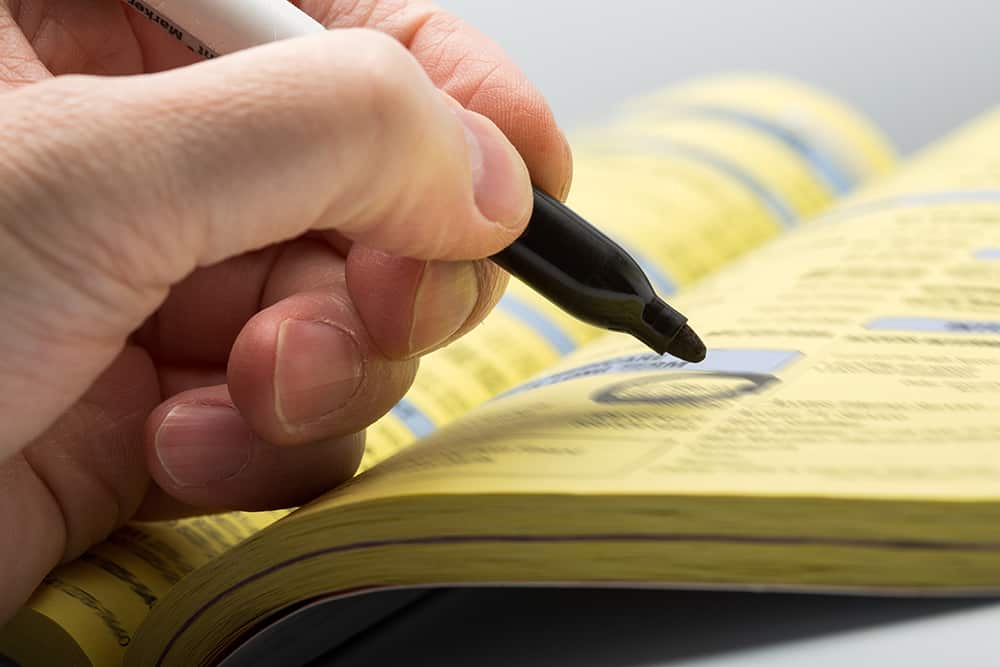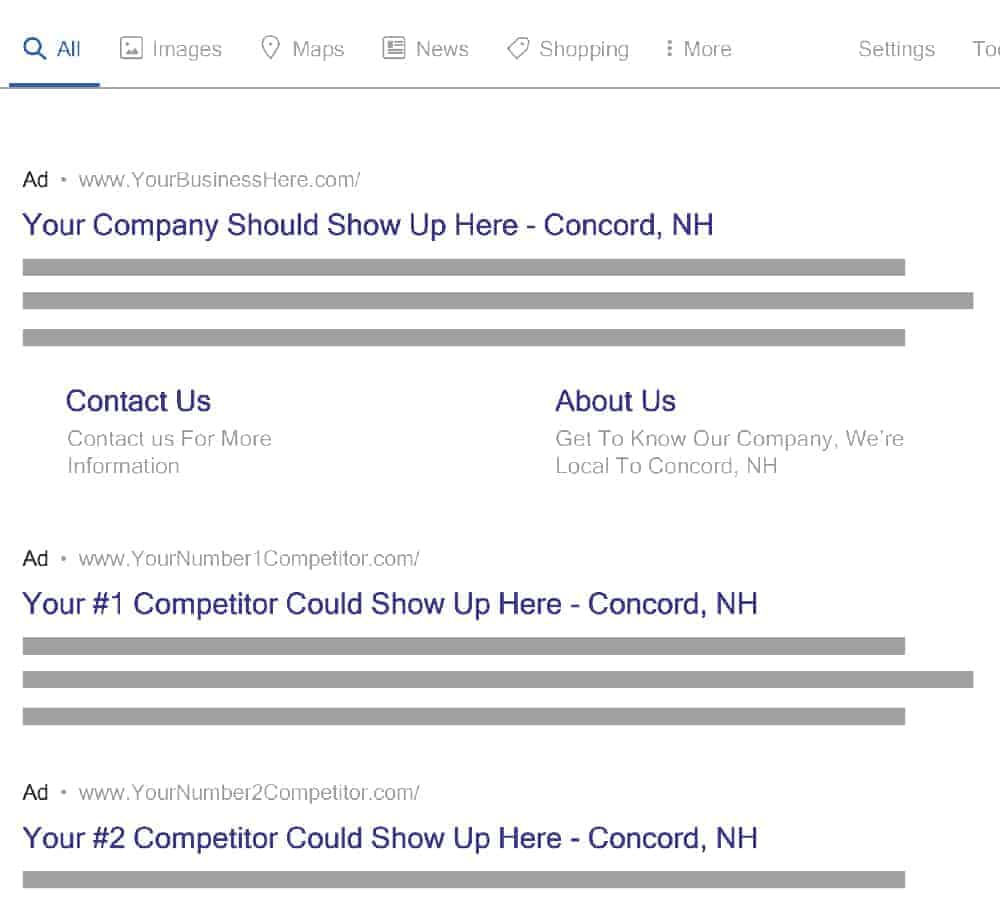 The Front Page Of Google Matters
Many small businesses think that if they're on the second page of Google, they're capturing  some of the clicks that are coming from Google. We have a running joke around the office that the best place to hide evidence of a crime is the second page of Google. That's because 98% of the clicks on Google go to listings on the first page. 
This means that if you're not on the front page, or actively working to get your business on the first page of Google, your competitors are taking those potential clients.
The #1 Way Local Businesses Are Getting Customers Online: Google Maps 3-Pack
What is the Google Maps 3-Pack? The Google Maps 3-Pack is the group of 3 listings that show up under the maps without the user having to hit "search more." These listings are also the second set of listings on the page, coming even before the organic website rankings. So, if you get your business ranking in the 3-Pack, even if your website is ranking on page 2 or beyond, you're able claim some of the valuable page one space.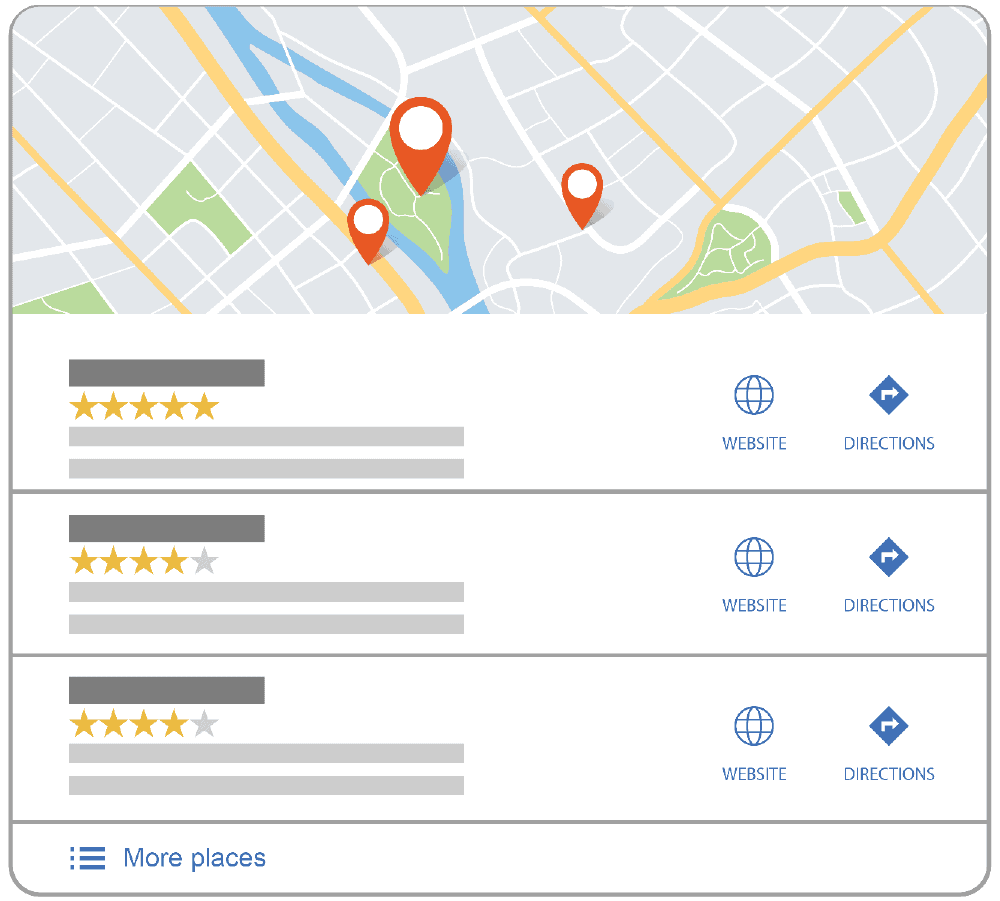 How To Get Your Business Ranking In The Google Maps 3-Pack
Step 1: Claim your business at Google.com/Business
When you do this, be sure to fill in all relevant information for your business including your business hours, location, website, etc. Once you've completed all of the information that you can, request a postcard from Google. This will take a few days to receive, but once you plug in those numbers, Google will verify your business.
Step 2: Get Focused on Reviews
Not only do your prospects read your reviews before deciding to do business with you, but Google evaluates them when deciding whether or not to show your business. Google looks at the quality, relevance, and frequency of your reviews, as well as the keywords that are used within them.
Step 3: Update Your Information
Your name, address, and phone number (NAP) need to match across the Internet. If your NAP information varies, Google will penalize you and is less likely to show your business.
Next Steps: The 80/20 Rule Of Marketing
While those three steps are crucial to getting your business ranking in Google Maps, there are a few more important components if you want to see the best results. 
Things like keyword research, website optimizations, and more all play a vital role in helping Google decide which businesses they are going to list in those very limited spots.
Looking To Start Ranking In Google Maps?
Our team of digital marketing experts are here to help! Our team is able to do the research and legwork to get your Google Business Page setup and optimized to help you start ranking in the coveted Google Maps 3-Pack. Book a free discovery call with a member of our team today to learn more about how we can help you grow your business.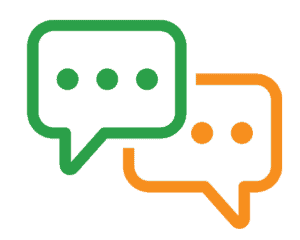 What Some Of Our Clients Had To Say...
how to rank in google maps
Not To Toot Our Own Horn, But... *toot toot*
What are you looking to achieve?
Like we said, we love working with small business like YOU.
Our team of online marketing ninjas are experts in their industries and have years of "under the hood" experience so that your business can function as well as look pretty. We are here for you and we've got your back! We've been serving small businesses all over the country since 2012 and now we can't wait to work with you.