As a small business owner there are a lot of things that go into positioning your business for success on the Internet.  Having a website is a great start but having it get found online is whole different story.  Enter online directories.  An online directory (also known as an online citation) is any website where you can list your business information under appropriate categories that best fit your business.  An online directory is essentially a digital version of the old print Yellow Pages book but with an even greater range of benefits and advantages. Getting your business submitted to these online directories increases your likelihood of your business showing up in the Google Maps Pack and having potential customers find you online.  This can mean more inbound phone calls and customers for your small business if you do it right. 
So What Exactly Are Online Directories?
There are hundreds of online business directories and some examples of directory listing services include Google, Bing Places, Apple Maps, Yelp, Foursquare, Yahoo! Local, City Pages, Merchantcircle, and more.
Each online directory is a little different but for most of them you can submit your important business listing information(Business Name, Business Address, Phone Number), logo, a couple pictures, and inmost instance you can link to your business website.
Digging deeper into these online directories there are two major categories of directory listings.  There are local directories and niche specific directory listings.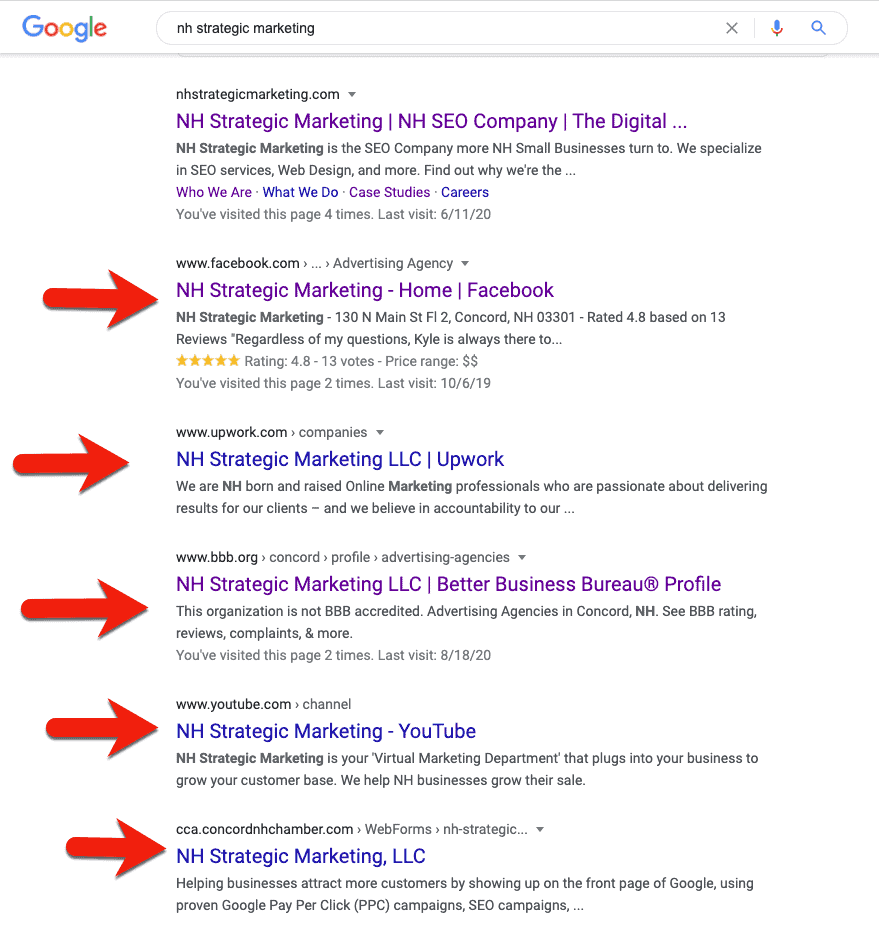 Local Business Directories for SEO
Let's start with the typical local directory listing sites.  These are some of the ones you have likely heard of before like Google, Bing, Yelp, YellowPages, etc.  You may not realize however that there are literally hundreds of other local business directories online.  Out of the list of hundreds there are about 100 of them that are key online directory listings that should be claimed for your business in order to fully optimize your online presence. 
You may wonder, "Why would you want to have your business showing on a bunch of directories that you've never heard of?"  I will cover the many benefits later in this article, but in short, the answers are the more consistent your business information is listed on the web, the more trustworthy you look to the major search engines. More trust and consistency in your listings results in higher rankings in Google and that results in more website visits and phone calls for your business. ,
Niche Directories for SEO
Every business is a little different and for certain types of business there are actually specific directory sites for the type of business you are in.  Some niche specific online directories include but aren't limited to: 
Dental niche directory site:

 

ADA
Lawyer specific directory site:

 

Avvo
Home services specific directory site:

 

Houzz
Adding your small business listing information to niche directory sites is very important. The reason is simple.  Links from these niche specific sites increases the relevancy of your website in the eyes of the major search engines (namely Google). This can help you rank higher and be more likely to get inbound phone calls from customers looking for what your business delivers.  The top niche directories for your market can generate high-quality leads for your business. 
PRO TIP:  A simple way to determine which niche specific directories you should aim to join is simply to do a search your main keywords related to your business into a search engine.  The sites that show prominently in that list are directories you should consider joining.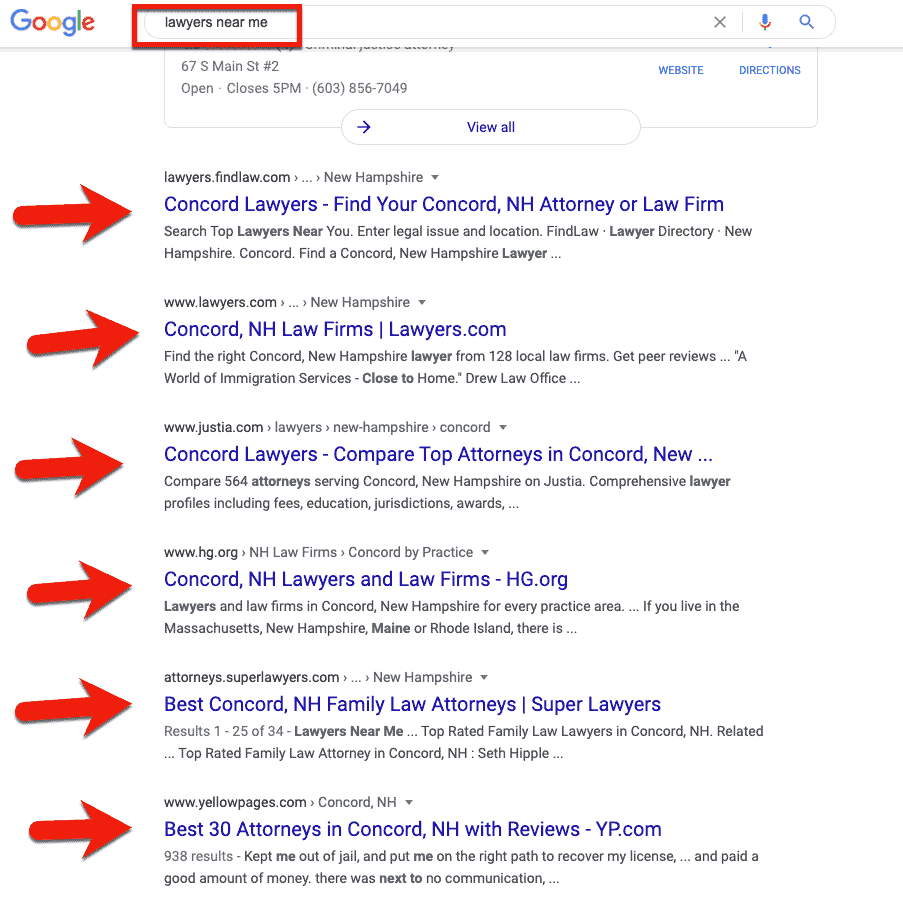 A Very Important Tip With The Accuracy Of Your Online Business Listings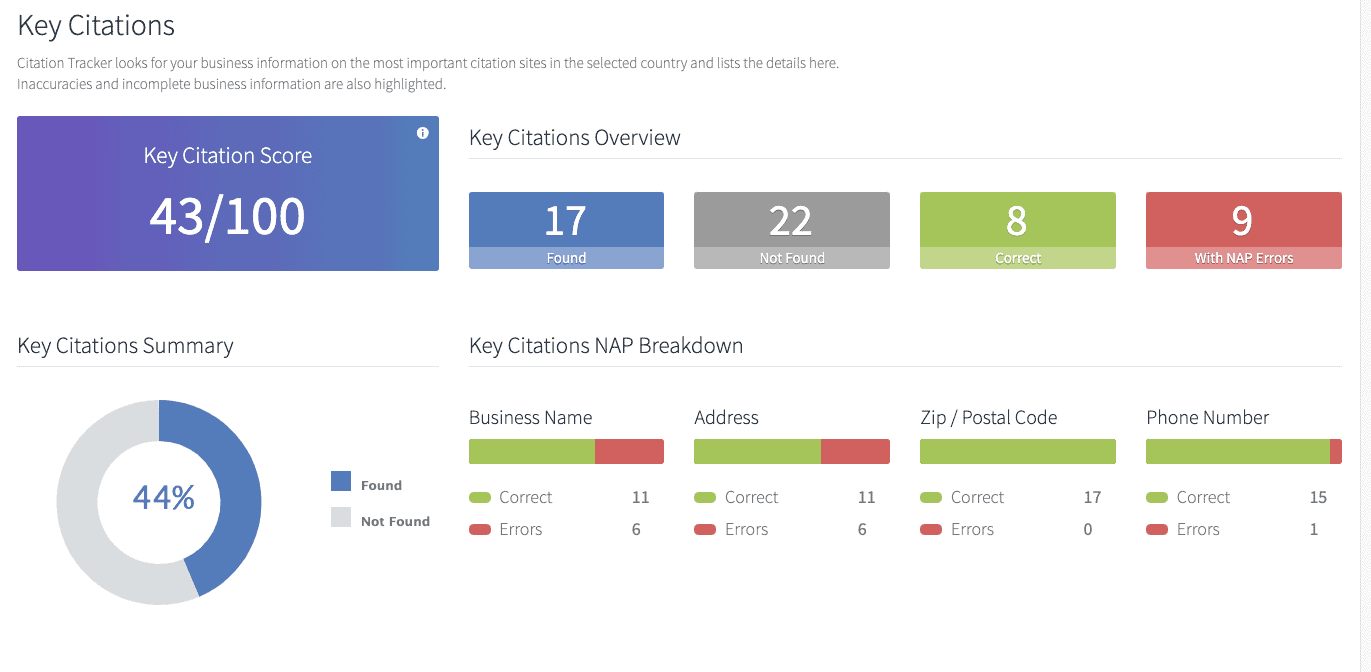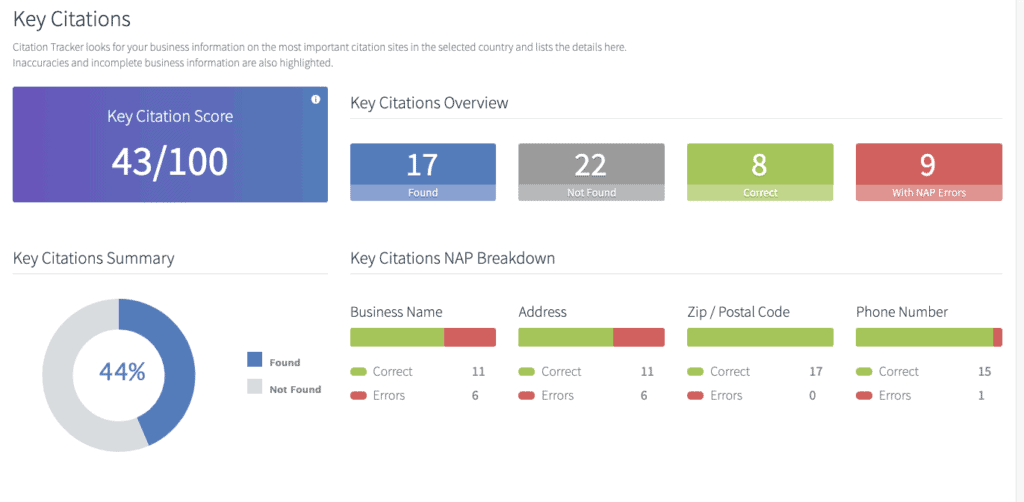 Accuracy matters.  The best piece of advice I can give any small business is to first claim and optimize your Google Business directory. Make sure all your business information is 100% accurate.  Then, when submitting your business listing information to other directories make sure it is EXACTLY the same.  Even slight variances in how your business name is submitted (NH Strategic Marketing vs NH Strategic Marketing, LLC) confuses Google.  When Google is confused and the listing information doesn't match up you are less likely to show on the front page of Google searches.  If you don't show up on the front page you don't get any traffic or phone calls.  That's not ideal. 
Inevitably some of these directory sites pick up incorrect listing information and this can negatively impact how your business shows up online.  If you are interested in seeing how accurate your listings are just reach out and I can run a report for you to show you how your business stacks up.
The Many Benefits of Adding Your Business Info To Online Directory Sites
As I mentioned previously, there are quite a few benefits to claiming the important online directory listings.  I will cover some of the major benefits to your small business below. 


Improve The SEO For Your Business
When Google has more data points about your business, and they match up across the web, your business is more likely to rank higher in Google.  The more information that Google has about your business website and the more accurate those details are, the better you will rank in the search engines. Having a large collection of online directory listings that have accurate information the more likely your business is to rank more prominently in the local search results. 
The main benefit from having your business submitted to online directories is that they give your website backlinks. Think of backlinks as "votes" that your website is credible.  The quality and quantity of backlinks is a very important consideration in how search engines like Google determine who's business to show on the front page.   The more quality backlinks a website has, the better it will reflect in your online rankings.
Boost The Online Visibility For Your Business
Let's face it, so many people go to Google and search for businesses and in order for people to find your business you need to show up in as many places as possible.  Submitting your business to online directories results in a bigger "online footprint" and gives you more opportunities to show up when your potential customers are searching for you. 
Most of these online directory sites allow people searching for a business like yours to search by specific geographic areas, specific services, or even specific categories.  This is why it is so important for you to provide accurate business listing details and choose the appropriate categories so that your business is visible to people searching for a business like yours.  As I mentioned previously, it is critically-important to ensure that your business name, address, and phone number (also known as your NAP information) is very consistent across the internet.  This plays a major part of showing up in Google searches. 
Save Money On Paid Advertising
Depending what kind of business you are in, running Google Ads can add up.  For certain businesses running a targeted Google Ads campaign can be a great investment.  Typically, our clients that sell high value services (landscapers, paving companies, roofers, flooring contractors, lawyers, dentists, etc) paid ads make perfect sense.  For other businesses, ads can be cost prohibitive.  That's why getting your business showing prominently in local searches can be so effective.  If you can get your business showing in the Google 3-Pack (aka Google Maps pack) you can show up on the front page of Google without having to pay Google for the privelage.
Win The Game of "Google Monopoly"
Remember playing the board game Monopoly?  The way you win the game is to own as many properties as you can.  When people land on your property they pay you the money.  For our small business marketing clients, we essentially help them win at the game of Google Monopoly.  We work to help them "own" as many of the spots on the front page of Google as possible.  The ideal scenario is to own as many spots on the front page of Google as possible.  Having a Google Paid ad showing at the top of the page, having your business showing prominently in the Maps pack, and having your website rank organically in the search results is the ideal scenario.  The more times your business shows on the front page the better your changes of your business getting the phone call from a prospective customer. 
Improve The Online Reputation For Your Business and Make It An Easier Decision For Prospective Customers
Many of these online directory sites that have a section on  review section where customers can leave a review about their experience working with your business.  Getting online reviews can help your business in many ways.  It can improve your chances of ranking well in Google (Google actually looks at the frequency of reviews, the recency of the reviews, and they even look at the keywords your customers may use in their reviews).  Getting more of them and getting them on a regular basis is beneficial for your online presence. 
Additionally, having a good overall star rating with lots of positive reviews can make it an easier decision for prospective customers to pick up the phone and call you over your competitors.  People do research before choosing a company to work with so be sure to put your best foot forward by getting plenty of great reviews on your Google Business page and even on your Facebook page. 
How Can NH Strategic Marketing Help?
We can help you not only evaluate your current rankings but also run reports on how accurate your current business listing information is.  We can then help you clean up inaccurate listing information, claim new directory listings your business doesn't currently appear in, help further improve your online presence, and get ongoing reporting on how your business is ranking.
If you would like to learn more and schedule a Free consultation please click the button below.