I admit it. I am a complete and total Geek. I have always loved Super Hero's and as a child I loved Comic Books and their Cartoon derivations. To this day I love the Super Hero movies that are released on the big screens and eagerly attend with my popcorn and some other geeky friends (going to see the new Guardians of the Galaxy movie tonight!).
One of my all time favorite Superhero's is BATMAN and I believe that there are lessons that can be learned and applied to your business by examining this fictional character.
July 23rd was 'The Batman's' birthday and he has been an enduring character for the last 75 years. Also known as "the Batman", "the Caped Crusader", and even "the Dark Knight" Batman is the secret identity of Bruce Wayne, an American billionaire, industrialist, and philanthropist.
I personally liked the Batman in the Dark Knight movies that have come out recently as opposed to the Adam West goofy Batman.  ;-)
The Origin of Batman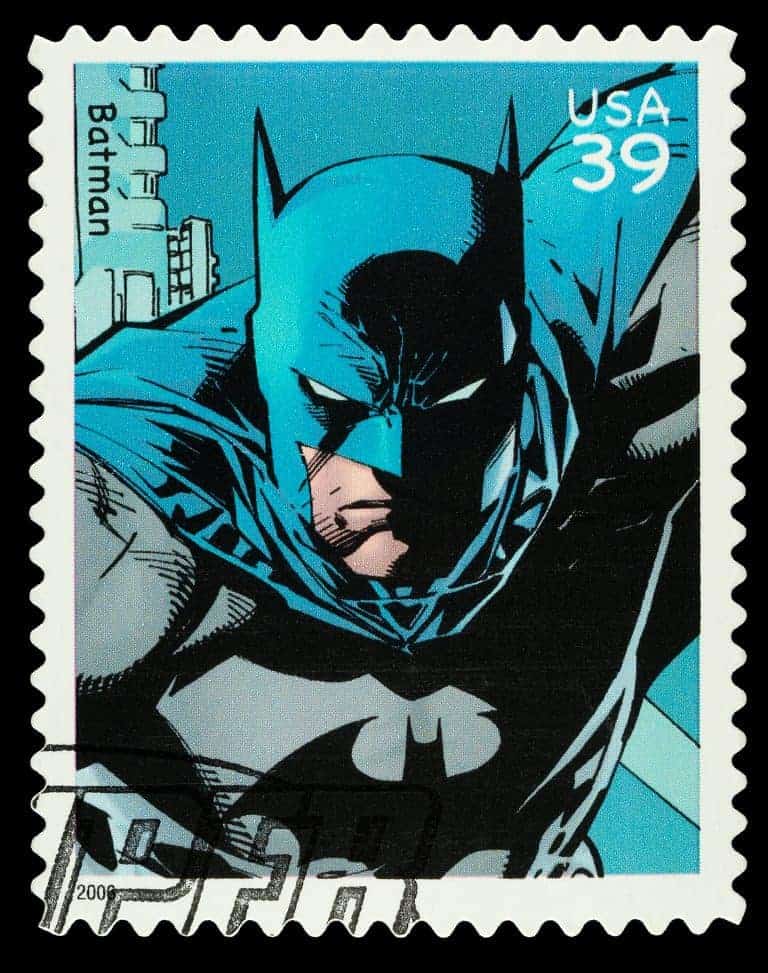 As a little boy, Bruce Wayne was horrified and traumatized to see his parents being murdered by a mugger in front of his very eyes. Despite his trauma, he was driven to train to become a brilliant scientist and train his body into absolute physical perfection to fight crime in Gotham City as Batman.
He had a burning desire and extreme passion for something bigger than himself.
He swore revenge on criminals, an oath tempered with the greater ideal of justice. Wayne trained himself both physically and intellectually and donned a bat-themed costume in order to fight crime.
Why Batman is Different Than Every Other Super Hero Ever Created (and Why He is My Favorite Super Hero!)
The big reason I love Batman is that he has no inherent superhuman powers.
Superman, for example, has all kinds of awesome powers that he was "gifted" with (X-ray vision, heat vision, super speed, and not to mention he can fly).
Batman, on the other hand, has to compensate for his lack of "powers" and he relies on his own scientific knowledge, detective skills, and athletic prowess to fight crime.
Batman is a Self Made Man…
He has spent a significant portion of his life traveling the world and acquiring the skills needed to aid in his crusade against crime. His knowledge and expertise in almost every discipline known to man is nearly unparalleled by any other character in the DC Comics Universe.
Batman, like a lot of business owners I know, sacrificed and worked hard to achieve. If you are a self made man or woman then perhaps you can relate to the Batman….  ;-)  If so, then you may enjoy these business lessons… 
5 Lessons From Batman to Be The Superhero of Your Business
Business expert Dave Crenshaw created a great video with some awesome take aways that I wanted to share with you.
Here's a recap of the main points from the video:
1.  Find Your 'Alfred'
Have you located your right hand person, your Alfred, yet?  Dave says, "A dedicated team member or personal assistant can free your time so you can focus on your Most Valuable Activities (MVAs)."  This could be someone who works with you in your office, it could be a Virtual Assistant who helps you stay on top of everything in your life, or even a Virtual Marketing team like NH Strategic Marketing.  The point is offloading activities you shouldn't be doing so you can be freed you up to focus on what you SHOULD be focusing on.
FYI, this can also relate to hiring "ALFRED'S" outside of your company.  We run across businesses all the time who are trying to manage their own Google AdWords Pay Per Click campaigns in house and doing a terrible job at it.  Batman has an awesome support team and so should you.
2.  Invest In The Best Technology
Dave says, "The cost of investing in the best technology often makes up for itself through huge time gain."  I have to agree with him.  Every time I have tried to 'save a buck' and cheap-out on technology it has bitten me in the butt.
3.  Create A Clear Dividing Line Between Your Entrepreneurial Life And Your Personal Life
Dave says, "If your entrepreneurial life and personal life lack a boundary line, the two can bleed into each other, damaging both."  I personally have messed up relationships because of this very reason so this one hits home for me.  This is a painful lesson and I learned it the hard way.  Having goals aims to grow a great business are great but I encourage you to find that balance to keep those areas of your life separate.
I don't know that they truly can be completely separate but setting up boundaries, trusted systems, and delegating to people you trust can free you up to enjoy life with the people that you love.
4.  Regularly Grow Your Network
Dave says, "Often, the resources you need to succeed in business lie within your network, not yourself."
I am a firm believer that the bigger your network the more opportunities you have access to.  Get out there and talk with other business owners, set up strategic alliances, attend networking meetings, help others, and be a connector that brings other people together. 
5.  Have A Business 'Code Of Honor'
Dave says that your business should "have a clearly defined set of values that you use for day-to-day decision making"
Having written business values can be an important guidepost for decision making.
I know businesses that have very simple rules that they teach to every employee that are very complicated and others that are very simple.  For example, business coach Keith Cunningham has a "Code of Honor" he teaches to the employees in any business he owns.  I love this so much and wanted to share it with you.  I think Batman would be proud.  (Codes of honor for your business don't have to be complicated 10 page handbook).
Here is Keith Cunningham's simple 3-piece Code:
1.  Do The Best You Can.
Ask "What else can I do?"
Create value … become part of the solution
Act NOW!
Ask for coaching…. "What can I do better?"
2.  Do the right thing.  Be accountable!
See it… Own it… Solve it… Do it!

Have a plan, work the plan
Ask yourself when faced with a decision, "what is the best thing for the customer?"
3.  Show people that you care.
Respect

Please, Thank You, You're Welcome, I'm sorry
Show and express appreciation
Have each other's back – "I got you"
Wrapping Up
While you may never be a Superhero that fights crime you can still aim to be more like Batman and apply these Self made hero lessons to your business.
I'm off to the movies and will catch you later.
Helping small businesses grow through smart online marketing is our passion – you'll know it as soon as you talk to us for 5-minutes. I hope to talk with you about growing your business very soon.