NH Strategic Marketing, LLC 130  N  Main  St Fl 2 Concord, NH 03301
NH Strategic Marketing, LLC
130  N  Main  St Fl 2 Concord, NH 03301
NH Strategic Marketing, LLC
130  N  Main  St Fl 2 Concord, NH 03301
Online Marketing For Small Businesses
Marketing your business online can seem overwhelming and trying to figure out what works best for your business can be a challenge. That's where we come in. Our team of digital marketing experts have experience marketing businesses in a variety of industries and have created a system that works. No more throwing marketing dollars to companies who aren't showing any trackable results and require that you stay with them for 12 months. At NH Strategic Marketing, we believe not only in showing our clients real, trackable results quickly, but we also don't have any long-term contracts. 
We've created a mixed media approach that varies for every business. While there are some components to online marketing that all businesses should be doing, there are some that are most effective for specific businesses. For that reason, we approach every business as its own entity, no one size fits all approach here. 
Whether you're looking to grow your business through effective advertising, looking to have a website built with search engine optimization (SEO) in mind, looking to show up when your potential customers are searching for you, we have ways to help you grow your small business.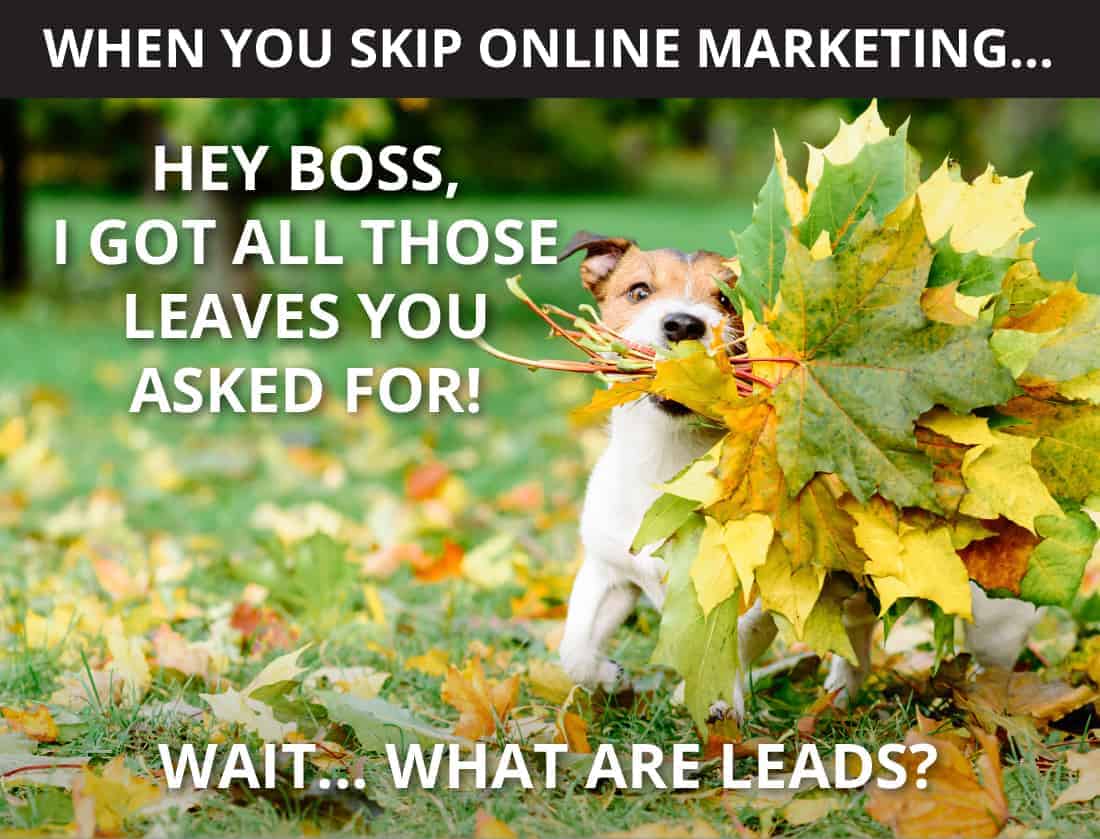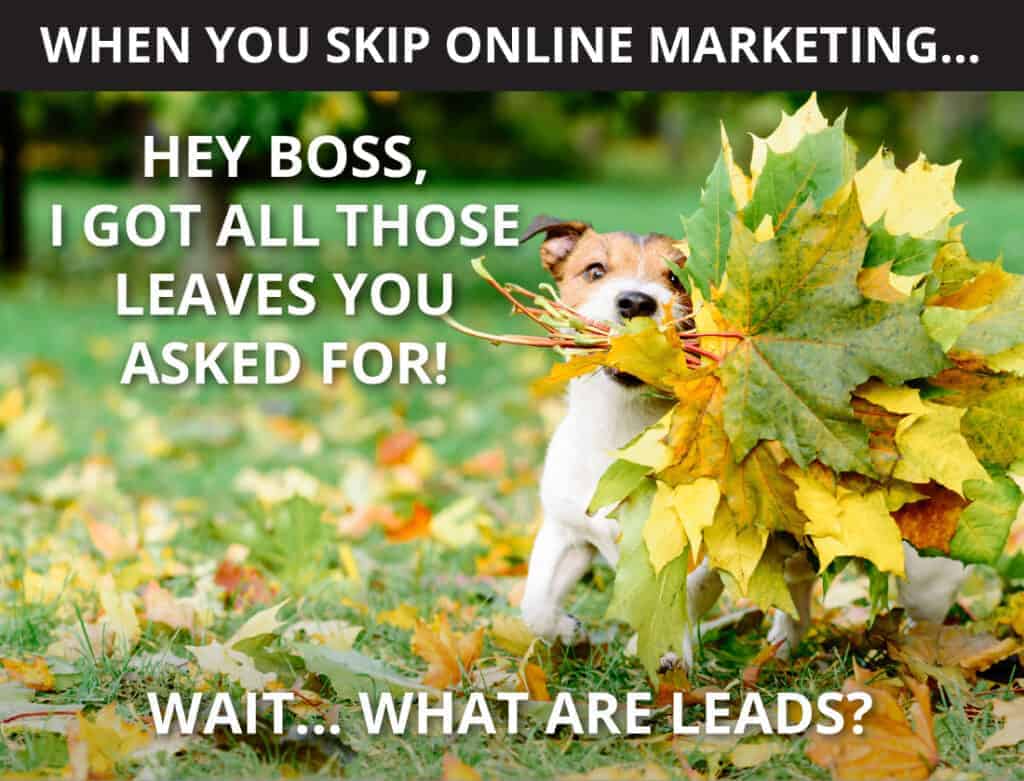 Running Google Ads For Your Small Business
Google Ads can seem intimidating if you're just starting out. And, if you simply follow the recommendations that come from Google, you're likely paying far more on your ads than you should be. One fact that our clients are always shocked to learn is that being number two of Google typically costs more than being number one. Let's just review that again… if you're currently showing up second on Google, you're probably spending more money on ads than your competitor that is showing up first. 
That's because the person who is showing up first has a campaign that has been properly optimized and leveraged so Google knows exactly when to show their ads. They have taken the time to analyze keywords to ensure that the correct combination of keywords and negative keywords are used across their campaigns and that the correct budget is in place. They provide a great user experience for the visitors to their site. The business in the top spot is often checking their account daily and ensuring that they are always on top of any optimization opportunities.
Are Google Ads Right For Your Business?
We sometimes hear that businesses just aren't sure if Google Ads is the right choice for their business – or that they "tried it before, and it didn't work". In most cases, when we audit their ad accounts, we can point out exactly why it didn't work; make a few adjustments and optimizations; and get their accounts profitable in a short period of time. If you're a small business, I'd recommend that you have us perform a full assessment to see if Google Ads is going to be a good investment of your marketing dollars. 
Webinar Replay Event:
How To Attract More Business With Google Ads
Looking to learn more about how to properly leverage Google Ads for your small business? We recently did a webinar where we talked about some of the advantages and benefits of running Google Ads campaigns and shared some of our tips on how to properly leverage the platform. For a limited time, we're offering access to the replay so you can learn more about using Google Ads for your small business.

Landing Pages vs. Websites for Small Businesses
It may surprise you to learn that the most effective place to send your potential website visitors to is actually not your website. That's because your website is not typically created solely with conversions in mind. When your goal is to capture your potential customer's email address, phone number, and/or name (or to simply get them to call you), you want to ensure that you're driving them to a landing page that is specifically designed to capture that information. 
For that reason, sending traffic to the homepage of your website is not the best way to convert those visitors to paying customers. An average website will convert visitors to leads at 1-3%.
Landing Pages Will Convert Better For Small Businesses
Our proven landing pages average a 15% conversion rate – meaning for every 100 people that visit your website, you'll turn 15 of them into new leads (vs 1-3 on a typical website). In many industries we work in – our pages convert as high as 40%!
So, when we're running ad campaigns for our customers, we create a high-converting landing page to ensure that they get as many qualified leads as possible. If you are spending money to send traffic to your website, you have to make sure that the visitors have a clear path to filling out a form, or that you're capturing their information – otherwise the traffic is not going to convert to paying customers. 
If you'd like to 10x the number of leads you get from your marketing campaigns, a well crafted landing page designed by our team can help.
Looking to market your business to better position you ahead of your competition? Book a time to chat with a member of our team and learn how we can help you grow your business.
Get Your Small Business Showing In Google 3-Pack
Google has quickly become the top place that users go to search for information. What does this mean for your small business? It means that you have to be active on your Google My Business Page to ensure that you're ranking in the Google Maps 3-Pack. The first steps of this process are of course to claim and set up your GMB page and make sure that all of the information on there is accurate. 
If you've already created the page, confirmed your business with Google, made sure all of your information is correct and you're still not ranking in the 3-Pack, you're probably wondering why.
The Key Factors To Showing In The 3-Pack
The Key Factors To Showing
In The 3-Pack
There are a lot of other factors that can affect your rank – such as: the number (and quality), of reviews; user experience on your website; specific settings related to the page etc.

We are experts at claiming, setting up and optimizing GMB pages. We also have proven methods and tools for generating more positive, high-quality (and real), reviews for your business – and we can help with citations. If your page isn't ranking on page one for people searching in the areas you service, then you're missing out on a lot of potential business. We can help. Book a meeting with me at https://nhstrategicmarketing.com/tony/
Webinar Replay Event:
5 Ways To Fix Your Online Presence And Get More Customers From Google
Looking to get your Google My Business page up and running to start working your way into the coveted 3-Pack but don't know where to start? We recently did a webinar event where we walk you through some of the steps that you should take when setting up your account to make sure that you're doing it correctly. Click below to watch the webinar replay event and learn more about optimizing your GMB page.

Get To The First Page Of Google
We have a saying around the office that the best place to hide evidence of a crime is on the second page of Google. That's because most people will never click the little arrow to go to the next page. So how do you get your business from the second page of Google to the coveted first page? The simple answer: Search Engine Optimization (SEO). 
SEO for small businesses can be a challenge. This is because in order to have a solid SEO strategy, you have to take time to optimize your website for the keywords that you want to be ranking for. In addition to having content that is intentionally placed on your site to help you rank better, you want to ensure that your site provides a positive user experience.
Google's Priority Is Their User
Google will always prioritize "user experience", and in this case, you, the business owner, are not the "user" – the person searching for the products and services you offer, is. For this reason, they show businesses that seem to provide a better experience for these searchers, as close to the top of page-one as possible. Meaning you want users to engage with your site, and to take action (fill out a form, read/engage with your content, call your business etc.). 

Another key component to having a site that ranks well on Google is mobile friendliness and security. Google has quite a few ranking factors, but these two are big ones. Since most users are on their mobile devices, your site has to be mobile friendly. Additionally, if your site is not secure, not only will Google not rank you, but most browsers will actually warn users that they're going to a non-secure site and that your website shouldn't be trusted. 
If you've implemented these things and are still showing on page two, or if you don't know where to start to get your business moving from page two to page one, our team of SEO specialists are here to help.
Marketing your small business online doesn't have to be hard. If you're currently working on getting your business showing online but aren't seeing the results that you were hoping for, book a time to chat with a member of our team and learn more about how we can help your business grow.