NH Strategic Marketing, LLC 130 N Main St Fl 2 Concord, NH 03301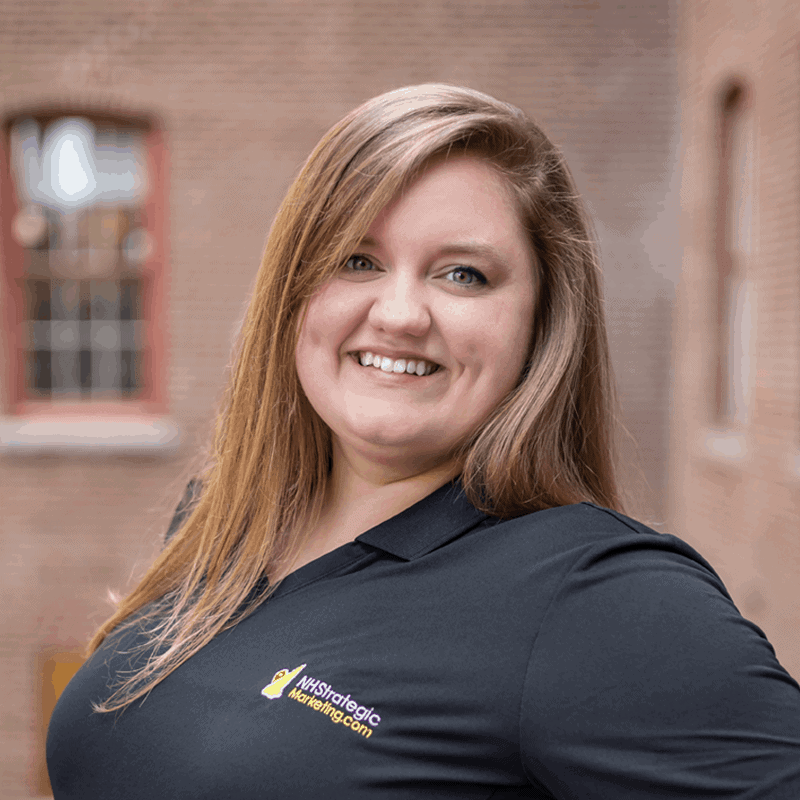 During my time at Champlain College, I worked in the Student Activities department planning and promoting various events around campus and working with other students to ensure that they had a great experience at school. After graduating in 2014, I went to work in the travel industry where I worked in customer service and after a few years moved to marketing and got to work a lot on marketing various brands as well as building relationships with companies that we worked with. Since joining the NH Strategic Marketing team in February of 2021 as the Marketing Coordinator, I've been able to pursue my passion for digital marketing, dabble in event planning, and become part of a team that's more of a family.
We asked each of our team members a few fun questions so you can get to know them better. We'd love to know your answers too! Be sure to tell us when you book an appointment what your favorite movie, book, or Mac vs. PC thoughts are!
Here are Courtney's Favorite...
Movie: I really can't choose just one. I love anything in the Marvel Cinematic Universe, specifically those that tie into The Avengers, and typically rewatch all of the movies (in order) prior to seeing the newest movie.
Book: The Harry Potter Series and The Last Mrs. Parrish by Liv Constantine
Theatrical Play:  The Cursed Child
TV Show:   Brooklyn Nine-Nine, Friends, and How I Met Your Mother
Quote: "Happiness can be found even in the darkest of times, if one only remembers to turn on the light" – Albus Dumbledore
MAC! I am the person that upgrades to the newest iPhone every year even if the only difference is the quality of the camera.
What topic do you geek out most about?
Anything and everything to do with dogs. I am the craziest of dog moms and love learning more about how I can be and do better for them.
What's an interesting fact about you?
I love gnomes. It started with a few Christmas gnomes a few years ago and has since turned into gnomes for every occasion and holiday.