Small Business Online Marketing Education
Free Webinar Trainings For Small Business Owners
Digital marketing is a constantly evolving world. What works one day, may not work the next, and what was once a minor factor in an algorithm one day, can turn into a make or break factor the next. For that reason, we've found that it's important to constantly stay up to date on so many different marketing topics, strategies, and methods. While some things stay the same, such as the importance of having a great website, others change all of that time. 
For that reason, we've compiled a list of webinars and self-assessments that we've created for our clients to help you better understand some of the key parts of digital marketing. If you're feeling overwhelmed or don't know where to start, book a call with us to learn more about how we can help your small business grow through digital marketing.
5 Reasons You're Not Getting More Business From Your Website
After years of working with clients, we've learned that the reasons why a website isn't generating leads can typically be broken down to one, or all, of the 5 reasons that we explained during our webinar event. For a limited time, you can watch webinar event for free and learn more about how to make your website generate more business for you.
15 Minute Website Performance Self-Assessment
Your website should be the number one lead generation tool for your business. During a free webinar event recently, we explained the self-assessment that business owners should be performing regularly to ensure that your website is setting you up for success. During the videos in this assessment, we will dive into some of the key points that Google looks at when ranking a website and why they're important to your online success.
How To Get More Business From The Internet
In the digital age that we live in, businesses have to be showing up when and where their potential customers are searching for them in order to be successful in online marketing. During this webinar event, we take a look at the 5 biggest makes we see businesses making when they're advertising their business online and how you can avoid making them. If you're interested in learning more about how to effectively market your business online, set aside some time to watch this short webinar replay.
Google My Business Webinar
If you're a brick and mortar business or a business that serves a designated area, you have to have a Google My Business page to ensure that your customers are able to find you when they're searching for you. During this webinar, we talk about everything involving your Google My Business account from setup to upkeep. To learn more about the GMB page and how to leverage it to gain more clients, watch this free webinar event.
Not To Toot Our Own Horn, But... *toot toot*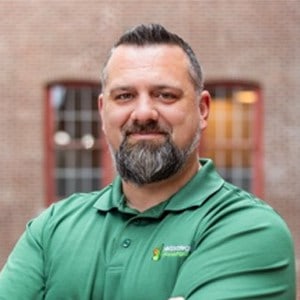 Time To Meet With Kyle Battis
Kyle Battis has been involved in advertising and marketing since 1999. He has a background in Website Design, Direct Marketing, Online Media Buying commanding $150,000 per Month Ad budgets, Live Presentations, and he has extensive experience designing Marketing Campaigns that make money for small businesses.